Sports / Soccer
Katsande rallies Warriors
08 Jun 2016 at 07:10hrs |
Views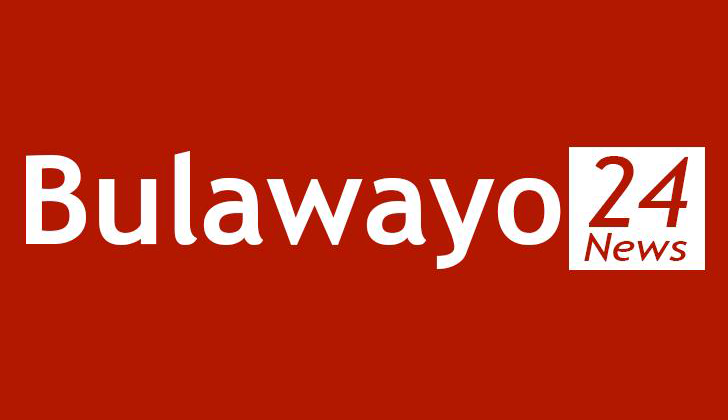 WARRIORS skipper Willard Katsande has challenged the largely home-based squad for the Cosafa tournament to continue with the fine run that Zimbabwe football has enjoyed in the past few months by fighting for honours in Namibia this weekend.
Zimbabwe leave for Namibia today to compete for the Southern African crown with 14 other nations.
Katsande and the majority of the foreign-based players who took part in the successful Africa Cup of Nations will not be travelling for the tournament.
Jomo Cosmos forward Charlton Mashumba is the only foreign-based player in the squad.
Katsande, who became the second skipper to lead Zimbabwe to the Afcon tournament after Peter Ndlovu, said the Cosafa squad should keep the fire burning.
"I want to challenge you guys, those representing Zimbabwe at the Cosafa tournament this weekend, please go there and fight for the country. You mustn't go there to add numbers.
"The whole country will be watching and the technical team will be watching you even closer, assessing your performance. Everything is possible, who knows?
"Tomorrow you could be the ones representing Zimbabwe (at Afcon) come January. So we need to approach this tournament with respect. It's a privilege to represent your country," said Katsande.
The Warriors will be led in Namibia by soccer star of the year Danny "Deco" Phiri of Chicken Inn and Caps United's Hardlife Zvirekwi.
The duo alongside goalkeeper Tatenda Mukuruva and Elisha Muroiwa have been commanding starting places in the Warriors squad during the Afcon qualifiers.
The Warriors technical team have also drafted Highlanders midfielder King Nadolo for the first time, veteran forward Obidiah Tarumbwa, Talent Chawapihwa of Harare City and Nqobizitha Masuku.
They had also wanted other players like William Manondo, Mitchelle Katsvairo, Wisdom Mutasa and Hillary Bakacheza but their clubs could not release them as they needed them for the domestic league campaign which resumes this weekend.
The Warriors players regrouped for training on Monday and yesterday they continued with their preparations at Hellenics Sports Club where they were visited by the association's president Philip Chiyangwa who had a message of goodwill to boost their morale.
Chiyangwa said the timing of the Cosafa tournament has been made perfect by the fact that they leave when spirits are high following the Warriors' qualification for the Afcon tournament.
"We're still in a celebratory mood and we're expecting more victories from you because with those wins there are always people who will want to come and support us. Tomorrow (today) we will be signing a major deal with a telecommunications company to support football.
"We're looking forward to more successes at the Cosafa tournament. We want you to win it, my Minister (Makhosini Hlongwane) wants you to win it and the whole of Zimbabwe wants it as well. We're very much optimistic and greatly delighted with your recent success.
"You're the same Warriors who qualified for Afcon with a game to spare so we would love that flow to continue even at Cosafa.
"You thrashed Swaziland 4-0 recently and that was too much guys. Then you went on to beat Malawi 3-0 and again that was a big scoreline.
"You're the only team from Southern Africa that has qualified for Afcon and that makes you the most feared team at Cosafa. We're a very strong team and we should brace for the challenge," said Chiyangwa.
Zimbabwe will open their campaign on Saturday against perennial rivals Swaziland.
Pasuwa said they expect tough competition at the tournament.
"Remember football in Africa has changed. We're playing a Swaziland that has been together for a long time now.
"They've been playing in the Afcon and again it's the same team that has been playing World Cup and Chan tournaments. So it's one team which is worrisome to us. We need as much as we can to be positive in order to win," said Pasuwa.
Zimbabwe and Zambia are the most successful teams having won four titles apiece while Angola and South Africa have won it thrice each.
Zimbabwe squad:
Goalkeepers: Tatenda Mukuruva, Donovan Bernard
Defenders: Teenage Hadebe, Bruce Kangwa, Farai Madhanhanga, Ronald Pfumbidzai, Hardlife Zvirekwi, Elisha Muroiwa, Blessing Moyo, Lawrence Mhlanga
Midfielders: Danny Phiri, Tatenda Mudehwe, Nqobizitha Masuku, King Nadolo, Raphael Manuvire, Tafadzwa Kutinyu,
Strikers: Talent Chawapihwa, Obidiah Tarumbwa, Charlton Mashumba
Source - chronicle