Entertainment / Shows
UK: Zimfest Live reveal exciting 2023 line-up for Herts Showground
17 Jul 2023 at 09:19hrs |
Views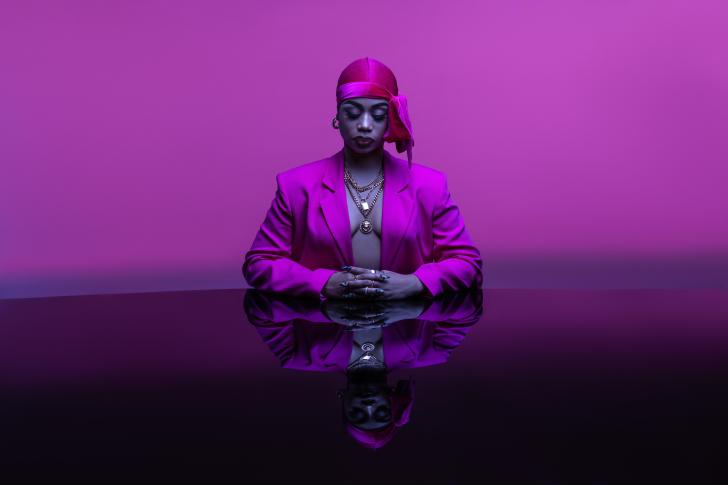 New and familiar names including Killer T, Tocky Vibes, Berita, Musa Keys and Sha Sha have been added to the line-up, as revealed in the latest stage announcement.
Zimfest Live will return in July for a two-day event and will see new and familiar faces take to the stage to celebrate its 24th year.
The award-winning family-friendly music festival will take place on 29 and 30 July at Hertfordshire Showgrounds in St Albans.
Killer T who last appeared at the festival in 2018, will return as one of the main acts. He will be joined by Tocky Vibes, Baba Harare and Freeman HKD Boss. Feli Nandi and Berita are also part of a stellar line-up and will make their debut. Baba Harare, Holy 10 and Kae Chaps, meanwhile are billed to perform.
A spokesperson for Redcliff Management, said: At the heart of the festival is the community, music, art, culture, and dance. Over the years, we have made every effort to combine all these elements and showcase what Southern Africa has to offer.
"The UK has one of the best music scenes in the world. Promoting local and international artists is something that we are passionate about and what the festival is known for. Working with our sponsors and stakeholders is central to this initiative and a testament to our commitment to empowering every artist we have chosen this year."
Over the years, Zimfest Live's DJ arena has become a main attraction and the organisers have announced that South African based musicians Musa Keys and Sha Sha will headline this stage.
Dubbed the 'queen of Amapiano', Sha Sha made history by becoming the first Zimbabwean artist to be named Best New International Act at the BET Awards. She has also collaborated with some of South Africa's biggest artists, including DJ Maphorisa and Kabza.
Sha Sha, said: "I am excited to be performing at Zimfest Live later this month. As one of the largest southern African festivals in the UK, the chance to perform and be part of this ever-growing music community will be momentous.
"I really wanted to be a part of the festival this year and when the opportunity came about, it felt right. Festivals are a really good way to bring people together but more importantly, are a platform for us as musicians and performers, where we get to celebrate the power of music with our fanbase."
Musa Keys, meanwhile, who recently collaborated with Davido on his new song Unavailable, will make his debut at Zimfest.
Other DJs set to perform include Fistoz, Khanda Cool and Special One. More acts, set to feature on day 2, will be announced in the coming weeks.
Tickets and stalls
Tickets are available for £50. VIP tickets are £150 and will grant VIP holders exclusive access to the main stage area. All tickets are available on the Zimfest Live website.
The organisers have introduced a new and exclusive Sky Terrace package that includes access to a luxury seated platform, with private tables and dedicated waiting staff and bar service.
Applications for businesses interested in trading on the day are still open and exhibitors can apply online.
This year's sponsors include global remittance companies World Remit and Mukuru, as well as Nyaradzo Life Insurance, CBZ Holdings, Diaspora Funeral Cash Plan, My Hippostore, Ngoto, Mambo Chicken and Masau Gin.
Parking is available and attendees have been encouraged to pre-book tickets when they buy their tickets. Permits will also be available to buy on the day.
The organisers have encouraged attendees to plan their journey ahead of time as traffic delays into the venue during peak hours (2-3pm) and after the event may be expected.
For more information about the event or to buy tickets, visit www.zimfestlive.com/tickets or email events@zimfestlive.com
Source - Tidi Kwidini