News / Health
Old Nic Mine donates US$10 000 to UBH
27 Apr 2022 at 12:56hrs |
Views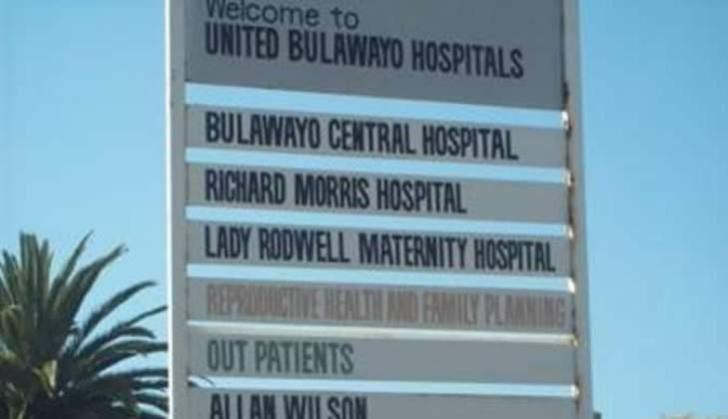 The Old Nic Mine recently donated US$10 000 to the United Bulawayo Hospitals (UBH) towards buying of technological advanced equipment for endoscopic surgeries.
The donations came following the appeal by the hospital's outcry on the shortage of technological advanced equipment to keep up with the rest of the world's technological advancement.
UBH Acting Clinical Director, Doctor Harrison Rambanapasi expressed their gratitude for the donation saying it will fuel their major drive towards advancing minimal invasive endoscopic surgical techniques.
"Us as UBH we are a big Institution and our mandate is huge as we treat patients from Matabeleland and parts of Midlands and we are looking forward to advance the minimal invasive Endoscopic surgical techniques," said Rampanapasi
"This entails being able to operate on a patient with the aid of technology. We want to do major operations through small holes on the patient's abdomen or appendix. Through that small hole we send in cameras and instruments while the agents are operating looking at a monitor."
He said the equipment is already available at the institution but there are still remaining gaps to make it functional and be introduced to the public.
"There are gaps there and there, meaning there is some equipment that we need since the government has already invested in a major tower which is the major part of this equipment. We look forward to the benefit of training doctors and nurses as well as patience with this new initiative," said Rambanapasi.
"There are also huge advantages that come with this new technological advancement. Patience can be admitted in the morning then go through the surgery and go back home in the evening. Patience can also stay home for two weeks then go back to work without having to go through eight weeks which is usually required and these interventions have major economic benefits."
UBH Chief Executive Officer (CEO), Narcacius Dzwanga said most of the hospital equipment requires hard currency which is indeed hard to get.
"Most of our equipment requires hard currency, especially theatres and so forth. So seeing this intervention from our friends revives us and gives us hope that the future is bright," he said.
Old Nic Mine Medical Director Givemore Abraham Muzvidzwa said they are glad to donate $10 000 to UBH which will then be used to purchase equipment to benefit the institute and the country at large.
Source - Byo24News