News / Local
Gwanda, Beitbridge, Botswana villagers beat up, kill rustlers
07 Apr 2022 at 06:35hrs |
Views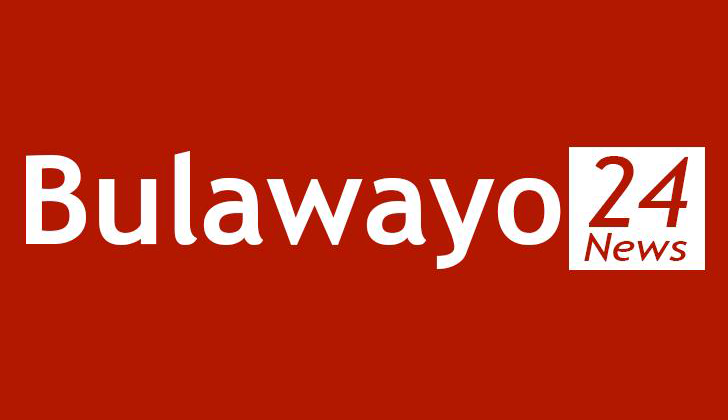 A GROUP of 23 villagers from Gwanda and Beitbridge districts allegedly ganged up with 11 Botswana nationals and brutally assaulted seven suspected stock thieves, killing one of them during skirmishes.
The incident occurred on Saturday at John West Village under Chief Marupi in Gwanda District. The latest development comes at a time when Government has set up an inter-ministerial committee to fight cross-border stock theft along the Zimbabwe-Botswana border.
The move is in response to concerns raised during the recent third session of the Zimbabwe-Botswana Bi-National Commission (BNC) in Victoria Falls. The committee was given up to April 30 to contain the situation.
President Mnangagwa and his Botswana counterpart, President Mokgweetsi Masisi, last month oversaw the signing of several memoranda of understanding (MoUs) covering various sectors during the third session of the BNC.
The commission resolved that there was a need to expediate the establishment of base camps along the Mlambaphele Border, which must be fully resourced and be in sync with the ones established in Botswana.
According to police sources, 11 Tswanas from a neighbouring village across the border arrived at Prince Nyathi's homestead in Mashaba Village under Chief Mathe area in Gwanda and informed him that they were looking for their nine stolen donkeys suspected to be at John West.
Nyathi notified Mathias Ncube, who is chairperson of the Gwanda Anti Stock Theft Association (Gasta), an association formed to curb stock theft in their area.
"Mathias Ncube then mobilised Obert Moyo, Celani Ncube and 21 other villagers and they teamed up with the Tswanas and drove to John West to look for their stolen donkeys," a police source.
Sources said the group managed to locate one Godwill Ndlovu (36) and Justice Ncube at a homestead belonging to one Prince Dube and recovered 11 donkeys penned at the homestead.
Three of the recovered donkeys were positively identified and belonged to one Alphios Mahlangu of Guyu area while the Botswana nationals managed to positively identify two donkeys as theirs.
The gang handcuffed the two suspected thieves and force-marched them to their accomplice, Miriam Ndlovu's homestead where they damaged a window pane and damaged the main door to the house and gained entry.
They allegedly stole R3 000 and damaged property worth R500.
The suspects went to another homestead belonging to Letwin Maphosa, who is also suspected to be part of the stock theft gang.
"They forced open the main door and gained entry. While inside, they allegedly stole R400 and a cellphone valued at R800. The suspects were further led to Nation Ndlovu's homestead and they found no one. They damaged 67 standard window panes, forced open the door and gained entry into the house," said sources.
"While inside, the suspects damaged a refrigerator, wardrobe, couch and cupboard and allegedly stole R6 500."
The suspects proceeded to Patricia Dube's homestead and broke the main door and gained entry into the house.
They damaged the door before they were further led to another suspected stock thief, Darlington Dube and damaged 30 standard window panes, two base beds, four speakers and one kitchen unit all valued at R6 900.
On their way back, some John West villagers aligned to the suspected stock thieves followed the suspects and the two rival camps clashed during which they assaulted two Botswana nationals and two locals and reclaimed the recovered donkeys.
The suspects took with them Ndlovu and Ncube to Mashaba area where they savagely assaulted them using sjambok and sticks. Ncube died on the spot while Ndlovu was rushed to Gwanda Provincial Hospital.
Ncube's body was taken took to Gwanda Provincial Hospital mortuary pending a post-mortem.
The matter was reported at Nhwali Police Base leading to the arrest of one of the suspects Tiiso Nkala while others are still at large.
National police spokesperson Assistant Commissioner Paul Nyathi confirmed the incident, saying investigations are in progress.
"We are investigating cases of murder, kidnapping and malicious damage to property, assault, stocktheft and unlawful entry into premises and theft, which occurred in Guyu area in Gwanda and Tuli area of Beitbridge. Thirty-four villagers from Guyu including 11 Botswana nationals, who were tracking their stolen donkeys teamed up and undertook a door-to-door operation on stocktheft suspects," he said,
"The gang, which was using two unidentified vehicles went to John West village where they effected a citizen's arrest on Godwill Ndlovu and Justice Ncube on allegations of stocktheft after having recovered 11 donkeys penned at the complainants' homestead."
Asst Comm Nyathi said R25 400 worth of property was damaged during the door-to-door operation while R9 900 belonging to the suspected thieves went missing.
"A clash with John West villagers who repossessed the recovered donkeys, ensued and the team retreated. However, they took with them Goodwill Ndlovu and Justice Ncube whom they assaulted with sjamboks and sticks at Mashaba Business Centre in Guyu resulting in the death of Ncube," said the police spokesperson.
Matabeleland South province continues to record high cases of stock theft with areas like Tshanyaugwe, Nhwali, Mlambaphele, Guyu, Manama, Mankonkoni Rustlers Gorge and Ngoma being identified among the hotspots.
The notorious stock theft syndicates reportedly pounce on communities and change the brand marks of stolen livestock to evade justice.
The country's porous and poorly secured borders contribute to the problem. Large parts of the border fences are stolen, destroyed by elephants making monitoring long boundaries and mountainous terrain difficult for police.
This creates many opportunities and trafficking routes for criminal networks to smuggle livestock.
Source - The Chronicle