News / Local
CCC pressured to impeach Mnangagwa
06 Apr 2023 at 06:45hrs |
Views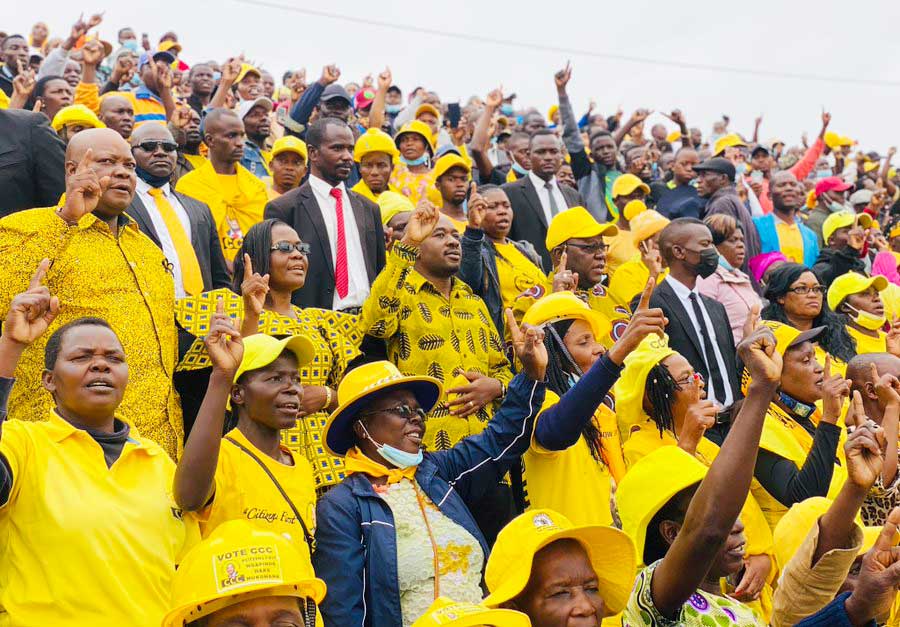 POLITICAL activists are piling pressure on the opposition Citizens Coalition for Change (CCC) to move a motion in Parliament to impeach President Emmerson Mnangagwa over alleged corruption in the gold sector by his cronies.
This follows an exposé by international news channel Al Jazeera, which produced a documentary, Gold Mafia, exposing alleged smuggling of the country's gold and money laundering by Mnangagwa's allies.
Activists Team Pachedu said impeachment was the "most viable" way for CCC to bring Mnangagwa to account for the acts of corruption in his government as it could not call for protests over the issue.
"As Team Pachedu, we think the opposition should put the necessary pressure on Mnangagwa to step down and a good safe way is to move a motion to impeach him in Parliament.
"The legislators have a role to play in checking the executive," Team Pachedu told NewsDay yesterday.
The group said Mnangagwa also violated the Constitution by failing to gazette the delimitation report as required.
"Should the legislators not move a motion, it will set a very bad precedence.
"In 2017 the opposition MPs were willing to impeach the then late former President Robert Mugabe on far lesser charges.
"It is a matter of national duty placed upon the Legislature to be the watchdog on the Executive's failure.
"If they do not, this will render the House a useless institution."
CCC chief whip Prosper Mutseyami told NewsDay that the party was aware of the calls to table an impeachment motion on Mnangagwa.
"We make decisions through the party caucus. Whatever decision we make, we make it collectively," Mutseyami said.
"We saw the call on Twitter, which is also viral on WhatsApp.
"We will discuss it in our caucus, and then a decision will come after consultation with our leadership."
He added: "However, we don't condone corruption and undemocratic people.
"We need to fight all forces fighting democracy.
"This week, most of our legislators will be seized with internal party processes.
"Naturally, they won't be in Parliament. But those who are resident in Harare can attend while those out of Harare can attend virtually."
Political analyst Eldred Masunungure said impeachment was a "wild goose chase" as chances were slim for the position to remove Mnangagwa from power.
"It will be a symbolic act, which will not be able to remove Mnangagwa from State House, but will only attract a vicious reaction from the State," Masunungure said.
"We all know the threats by (Mnangagwa's spokesperson George) Charamba against journalists who are covering the Al Jazeera exposé.
"They were not empty threats.
"So the ruling party will not be fazed by the impeachment motion, but it is one way for CCC to tell the citizens that they are aware, and they care about the concerns about corruption.
"I also think if the impeachment procedure is to be considered, it should wait until the news channel airs all the episodes for it to have solid evidence to move the motion."
Mugabe was forced to resign after impeachment processes went into motion in November 2017 following a military coup.
Source - Newsday Zimbabwe