News / Local
Bona, Chikore don't own land in Carrick Creagh'
04 May 2023 at 06:01hrs |
Views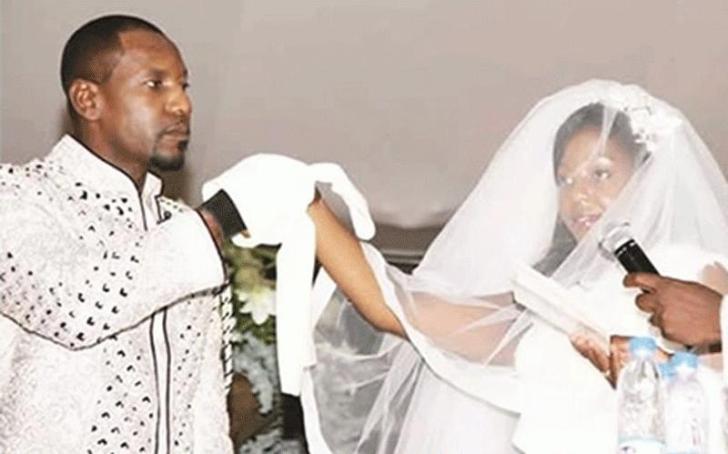 A private land development company, Arosume Property Development (Pvt) Limited, has said that the stands totalling 213 794 square metres in Carrick Creagh and listed in divorce papers as belonging to Ms Bona Ouma Nyepudzai Mugabe or Simba Mutsahuni Chikore, or both, have had their title deeds cancelled and have reverted to State land.
The company said the Carrick Creagh stands listed by Chikore in his response to Ms Mugabe's divorce petition had belonged to three companies, with Ms Mugabe listed as a director in two, but these title deeds were cancelled at the beginning of February and the land reverted to State ownership and were not available for distribution to either party in any divorce settlement.
In a statement yesterday, Arosume Property Development said it was a private land development company in a public-private-partnership with the Government, through the Ministry of Local Government and Public Works. They now also had a separate, but now complete agreement with the Ministry of National Housing, and the Infrastructure Development Bank of Zimbabwe. Both agreements are for the development of ultra-low-density housing in Carrick Creagh Estate of Borrowdale, which was compulsorily acquired under General Notice 161/2006 and is therefore State land until properly transferred.
Said Arosume Property Development: "It has come to our attention through the media and confirmed in the divorce papers in the matter between Bona Nyepudzai Ouma Mugabe and Simbarashe Chikore in HC1521/23 that between the two of them, they claim to own 213 794 square metres of Carrick Creagh Estate, land listed under various stand numbers in their divorce papers.
"We confirm that we have no business interests in the vast extents (of) Helensvale land listed in Mr Chikore's papers. The extent of land grabbing is indicative of serious unmitigated greed.
"We advise the public that the two are not owners of the said stands. On 28th October 2022, the Hon Minister of Local Government and Public Works gazetted his intention to cancel title issued in favour of two companies in which Mrs Chikore is a director, Navline Investments (Private) Limited and Montshow Investments (Private) Limited."
Other land listed in their divorce pleadings was held under a company called Penking Investments (Private) Limited.
Arosume Property says after the Ministry of Local Government and Public Works completed its internal investigations, Minister July Moyo cancelled the title deeds in terms of the law on February 1 this year.
"Upon cancellation, the land reverted to being State land and may not be distributed to either of them in divorce proceedings. Our lawyers have advised the couple's lawyers of these facts and demanded that the properties be removed from the distribution list.
"We also advise the public that the transfer of land into the names of persons and companies connected to the former First Family was reported to Zimbabwe Anti-Corruption Commission as far back as 2017, (and) no credible progress has been made to date.
"Our suggestions to ZACC that it records statements from Rhory Shawatu, who signed almost all the power of attorney documents used in these transfers or the former directors of the companies (Kumbulani Murenga and Miriam Gwekwerere) that received title, have fallen on deaf ears," said Arosume Property.
The land development company claimed that it appears as if ZACC "has no interest in the matter at all".
Arosume Property said in addition to the pieces of land claimed by Ms Mugabe and Chikore, other individuals linked to the former First Family "also took another 178 500sqm of Carrick Creagh land".
"We, however, commend the leadership and the majority of officials in the Ministry of Local Government and Public Works who, despite the intimidation and harassment, have continued to enforce the PPP agreement.
"We advise that we shall be pursuing the recovery of the rest of the Carrick Creagh stands listed in the papers, which were not properly acquired," said Arosume Property.
Source - The Herald