News / Local
Gukurahundi survivors petition Chief Charumbira
04 May 2023 at 06:10hrs |
Views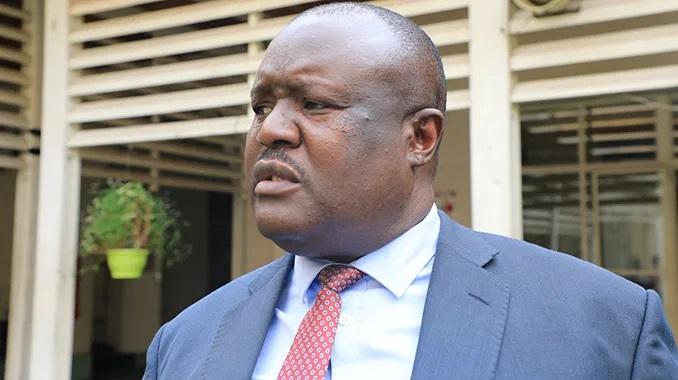 SURVIVORS of the Gukurahundi atrocities that rocked Matabeleland and Midlands provinces in the early 1980s have expressed reservations over the role of a traditional leaders taskforce constituted by President Emnmerson Mnangagwa to lead consultations on the emotive issue.
In a petition to the National Chiefs' Council president Fortune Charumbira, the survivors calling themselves, Gukurahundi Genocide Survivors 4 Justice said the trauma they experienced was still haunting them.
In the letter addressed to Charumbira, the group's co-ordinator Nomagugu Khumalo said: "We write this letter to tell you that we, victims of Gukurahundi and survivors, that was committed by Zanu-PF government in the 1980s soon after independence are still traumatised across the world where we are domiciled.
"The genocide that was committed by the two leaders who became presidents of this country, the late Robert Mugabe and the current President Mnangagwa, left us scars that are still open to date. They were many instigators of the killings at the time but at the moment I will dwell on these two leaders."
Mnangagwa tasked the traditional leaders to deal with the Gukurahundi issue in 2020, but victims, human rights groups and political groupings objected to the move saying the Zanu-PF leader had no locus standi to adjudicate over the emotive issue since he was one of the alleged perpetrators.
Mnangagwa, however, ignored the calls and launched a Gukurahundi manual in October last year which he said would be used by the traditional leaders when they carry out consultations among affected communities, a process which was supposed to start in March this year, but is yet to begin.
"I believe you know that besides the killing of our more than 20 000 people recorded by the Catholic Commission for Justice and Peace, we have realised that there are more than that number of people who were killed instead (sic)," Khumalo wrote.
"Tens of thousands of our people ran away to hide in other countries. People from Matabeleland and Midlands ran away to hide in many other countries fleeing from the killings committed by soldiers deployed by Mugabe and Mnangagwa."
Khumalo said she was writing to Charumbira because he is the leader of the chiefs and was requesting him to ask the President if those who fled the Gukurahundi were being included in the programme.
"The other question I request you to pass on to the President is that since he is also implicated in the Gukurahundi, how did it happen that he became the one who is purporting to have a solution on the motive issue?" she added.
Khumalo said they were yet to get a response from Charumbira.
Charumbira could not be reached for comment at the time of going to print.
Source - Southern Eye