News / National
Latest pyramid scheme to hit Bulawayo
25 Jul 2017 at 07:22hrs |
Views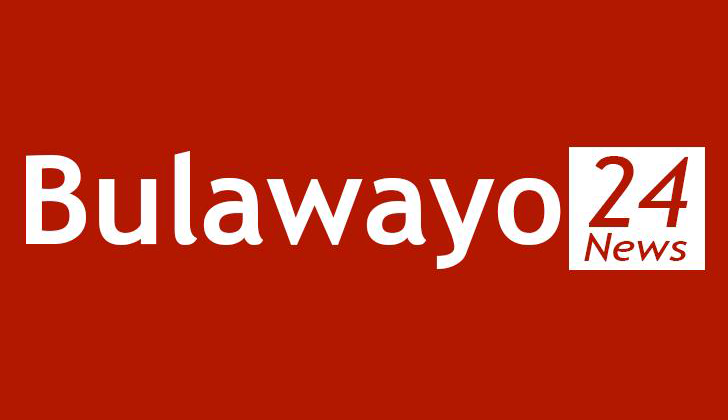 On Saturday morning, a horde of well-dressed young men and women turned their backs on the glass doors of a three-star city hotel in disappointment.
The man who they had dressed up for had not turned up. The man's disciples, dressed to the nines in some of the finest designer clothes, were told that they would have to wait for fortnight before the man delivered his sermon.
The man is South Africa's Jabulani "Cashflow" Ngcobo, a flamboyant millionaire and self-styled prophet of the foreign exchange markets.
Over the past few years, Ngcobo has become a godfather figure because of his mastery of forex trading, the new get rich quick scheme that has taken South Africa, particularly Johannesburg, by storm.
As is often the case, when the City of Gold sneezes the City of Kings catches the cold, hence Bulawayo has also been bitten by the forex trading bug.
In the simplest of terms, foreign exchange or forex trading is the buying and selling of currencies based on market activity.
Forex traders speculate on whether the exchange rate will go up or down and then buy a currency at one price before selling it at a higher price with the intention of making a profit.
For example, if they think the euro is going to rise against the US dollar, they can buy the EUR/USD currency pair low and then sell it at a higher price to make a profit.
It is a trade dependent on pitting one currency against the other, thus, if speculators buy the euro against the dollar (EUR/USD), and the US dollar strengthens, they will lose the money they risked on that specific trade.
Despite the recent meteoric rise of Ngcobo and others, forex trading is not a new phenomenon.
One of the world's gurus in currency speculation is Hungarian-American billionaire George Soros, widely known as the man who "broke" the Bank of England in 1992 when he bet against the pound and made a reported £1.5 billion.
One reason why it has become such an overnight craze is that many are finding out that they can trade from the comfort of their homes.
Armed with a laptop and a steady internet connection, any Jack and Jill can rub shoulders with titans of the global financial world who also do the same but on a larger scale.
The main reason why it has also become so popular is because of millionaires like Ngcobo who make sure that everyone catches a whiff of their wealth by spraying it all over social media.
Through Ngcobo and others, forex trading has become a social media hashtag and many followers are begging for a chance to try their hand at this clearly lucrative trade.
That is how Ngcobo has got so popular and that is how he managed to get some of the city's finest young gentlemen and ladies, with dollar signs in their eyes, to brave a cold July morning for a 10AM appointment that never happened.
One such budding trader, Mr Brian Malaba (26), gave The Chronicle the lowdown on how one gets started.
"You can start from as little as $50. But before you begin, you've got to start by using a Demo Account (demonstration account) first. It's called a demo account because it is a free account you can start learning from before you start using a real account. All of this doesn't require one to be in the office so you can do it from home. You can also trade on your cell phone," Mr Malaba said.
While it might all seem simple and legitimate enough, one does not need to dig deep before they find evidence of dirty deals. After the collapse of MMM last year, there are fears that forex trading is yet another pyramid scheme that will see the gullible lose their hard earned cash.
Forex trading experts and schools are popping up around the City of Kings. Alarmingly, people are not going to these gurus to learn the craft only, but some are actually investing with them.
Social media is where most of these ill-intentioned dealers snare their prey.
"I saw a post on Facebook about forex trading and to get more details I spoke to the dealer. He promised that I'd get 100 percent interest and I gave him $400 in cash because I saw a good business opportunity," said Mr Blessing Zhou, who our sister paper B-Metro reported had been allegedly swindled by one Shepherd Phiri.
Mr Zhou placed his trust with Mr Phiri, a high school friend who used him to recruit even more "clients". This is the modus operandi of most pyramid or ponzi schemes.
Placing trust in his schoolmate, Mr Zhou recruited people in his close circle and in doing so, unwittingly threw the proverbial cat among the pigeons.
"He vanished with our money," said another investor embarrassed to be mentioned in what she called a "silly deal I got involved in".
Since the investment deal went sour, Mr Phiri has wiped off his digital footprint, erasing every trace of his existence from social media.
"He blocked us on all platforms. We can't call or send texts, basically we know nothing about his whereabouts," said Mr Zhou.
Last week, a group of students up in arms with a local forex trading school also made their way to the Bulawayo Central Police Station, claiming that they had also been duped.
Bulawayo police spokesperson Inspector Precious Simango confirmed the incident.
Such allegations are not new to the world of forex trading, as Cashflow would testify.
Experts say that seminars like the one that he was set to conduct last week are a ploy to get people to either enrol in his school or invest in his company.
Like others, Ngcobo has had a few brushes with the law.
An eye catching display of wealth and opulence back in 2011 got the attention of the South African Reserve Bank, who appointed forensic auditors to investigate Ngcobo's suspected multimillion-rand pyramid scheme.
The alarm bells started ringing after Ngcobo splashed out an estimated R1 million for his 26th birthday party which was attended by celebrities including Khanyi Mbau, Dumisane Mbebe and Winnie Modise at the Coastlands Hotel in Durban.
Although he was cleared of any wrongdoing then, some victims of his came forward again last year.
"I met Cashflow through his younger brother Skhumbuzo Ngcobo last year in April. I went to meet him at their offices in Randburg and I was asked to pay R10 000 for training to be able to learn how to trade and watch my money grow. Jabulani said that if I invested R120 000, I'd receive 10 percent interest per month, from which they would take their three percent commission. He gave me an FNB account number under the name of Knowledge-to-Trade for me to deposit the money for training.
"This guy has run away with my money. I've been sending him messages since last year begging him to give back my money - even if it's without the 10 percent interest," said a retired teacher Mr Tom Ledwaba.
Whether in Zimbabwe or South Africa, the script appears to be the same.
While neither Bulawayo's Mr Shepherd Phiri nor Johannesburg's Cashflow Ngcobo have been convicted, experts say that many people are losing their hard earned cash to unscrupulous forex traders doubling as tutors.
"You pack people into a class and ask them to pay R25 000 for two days, promise them riches but only five percent of them make money after," said South Africa's Forex Academy's Mr Ernest Klokow.
"These people are overpromising because quick returns are largely not possible".
A trading school official that Chronicle interacted with over WhatsApp, Forex Trading School in Bulawayo, revealed the inner workings of the school.
"We have a new intake every month. We have classes on Monday, Wednesday and Friday. You pick between morning (9 to 11AM) afternoon (2 to 4PM) and evening (6 to 8PM). If you can't make it during the week, we have a Saturday class that covers what would have been taught during the week (8AM to 1PM).
"We have three courses. The Fx Express at $75, the Fx Advanced at $100 and Build your edge at $ 200 (please note this one you need to have been trading for three months or more and need a minimum of $500 in your live account," said an official from the school.
Armed with a $150 course, others like Mr Malaba are now ready to tackle the world of big finance.
Although he spends his days looking at currency graphs and charts that look undecipherable to the untrained eye, he claims to be fully aware of the risks that come with trading.
"It's totally risky because without the right knowledge you can blow your account (losing all capital in a trading account) and lose money," said Mr Malaba.
As it is largely unregulated, forex trading also poses a unique challenge to law enforcement agents who are at pains to make sure that citizens do not lose their cash to traders who promise a quick return on investment.
The wealth of the likes of Ngcobo, who poses next to super cars such as the BMW X6, Porsche Carrera S 911, Mercedes Benz A45 AMG limited edition and Jeep Grand Cherokee on his Instagram page, makes their jobs even harder. It is well advertised and the colourful nectar that many want a taste of.
"We're urging members of the public not to make deals with these informal traders. We'll also be holding awareness campaigns to make sure that people are aware of the risks of doing so," said Inspector Simango.
Source - chronicle