News / National
Thomas Mapfumo keen to unite Mnangagwa, Chamisa
21 Apr 2018 at 11:58hrs |
Views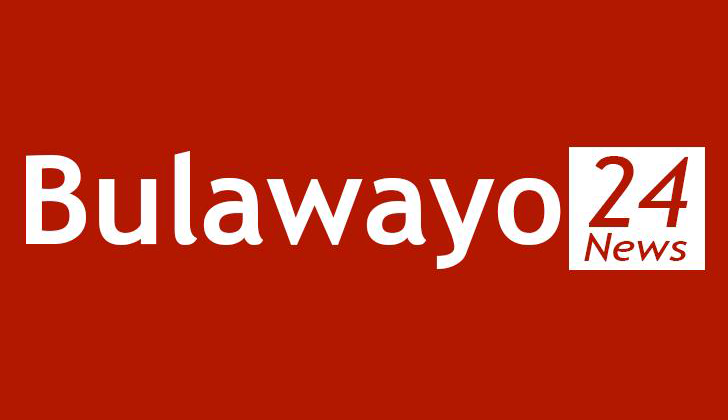 Chimurenga music icon Thomas Mapfumo has said he would want to bring both President Emmerson Mnangagwa and his opposition challenger Nelson Chamisa to persuade them to preach unity and peaceful co-existence ahead of elections.
Addressing the media in the capital yesterday ahead of his homecoming gig next week, Mapfumo said while he was happy that former president Robert Mugabe has been deposed, he was still awaiting the coming of "real change".
One of the country's most popular musicians, Mapfumo returned home this week after a decade in self-imposed exile in the United States of America Mapfumo said he was keen to meet with the country's political leaders and also implored youths not to be "divided by partisan politics on the basis that one is MDC and the other is Zanu-PF."
"I would love to meet the president, I would love to meet the leaders of the ruling party and the opposition party because we are the same," Mapfumo, who was in the company of fellow music legend Olive Mtukudzi, said.
"Where I live there are Democrats and Republicans and if you say something bad about the other, they will turn on you saying what are you saying about my fellow American. This is why I am saying that Africa should unite because we are Africans but it seems most of our leaders concentrate on stealing and that is not good."
Acknowledging the political changes in the country that came in the aftermath of the November 2017 military operation that sent Mugabe packing, Mukanya — as he is fondly known by his legion of supporters — said if the old regime was still in control, he would not have come back.
He, however, admitted that real change was yet to be experienced in the country suggesting that only the young generation had capacity to deliver that.
"It seems there is a little change because if it was the old system, I wouldn't be here. If the old man was still in power, I wouldn't be here but I am glad there is a little change.
"We, however, need real change in this country and real change is with you guys, you are still young, you are the young generation.
"The change is with you, you need to change the whole situation in this country. It's not the old people who are going to change our situation in this country, it has to be you. If you don't do that, then we are doomed," Mapfumo said.
He called on the youths to stand up and correct the wrongs of the past which he blamed on Mugabe.
He revealed that if he had the opportunity to meet the 94-year-old former president, he would tell him in his face that "look, you messed up".
"When I left the country, things were not as bad as motorists then could afford to speed without a problem but now; the roads now represent potato fields," he said.
"We kindly ask the young generation to take charge of your heritage, you should stand up and speak out, don't be afraid to speak against something that is not good because you want to please someone. Name and shame the devil.
"That is why I kindly ask you the young generation to stand up and be the custodians of our national heritage, in love, in peace, encouraging each other without being jealous. We hear a lot of hate speech on social media but that won't solve our problems. It is the duty of you the youths. If you don't do that, corruption will live forever".
Mtukudzi on his part blasted government for appearing to ignore Mapfumo's homecoming saying it should have been given prominence.
"This is not small that Thomas has come home; it's not a small thing that should be overlooked as if nothing happened," complained Mtukudzi, adding that "he was outside the country for 14 years as the country's ambassador of the country, flying our flag high. The flag was not lying low and that should be acknowledged and appreciated."
Mapfumo landed at Robert Gabriel Mugabe international on Wednesday and is expected to perform at Glamis Arena in Harare next Friday.
Mapfumo, who revealed that he was working on a new album Chauya Chauya, will perform alongside Mtukudzi.
The Chimurenga music legend fled the country at the height of political repression and had not set foot in the country since 2004, when he settled in the US.
Jailed by the white minority regime of Rhodesia in the 1970s over his protest music, Mapfumo was later hounded by Mugabe who came into power in 1980 after a protracted guerrilla war of liberation.
Source - dailynews