News / National
July Moyo's empire crumbles
30 Jan 2023 at 07:16hrs |
Views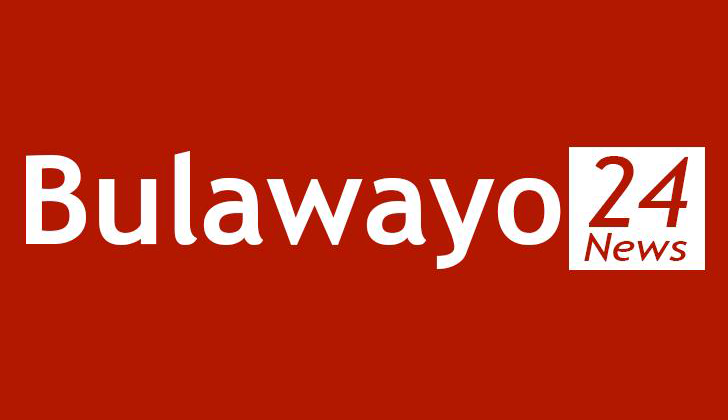 Literature pundits, especially those who have read William Shakespeare's Julius Caesar would be familiar with the reason Brutus participated in the murder of his very close friend.
Brutus justified his actions because Caesar had become ambitious and wanted to be the king of Rome.
Enter July Moyo, a colourful and cunning politician who is Zimbabwe's Local Government and Public Works minister in President Emmerson Mnangagwa's Cabinet.
Moyo is also the Zanu-PF national secretary for transport and welfare after being elevated from his previous post of deputy national secretary for administration.
To say Moyo is an ambitious politician could be an understatement, he is a political craftsman.
However, his cunning and ambitious nature has also been his downfall in some instances where he has found himself in his leaders' crosshairs.
Former president Robert Mugabe was not a keen admirer of Moyo's shenanigans, punishing him regularly for his ambitious moves. The rise of Mnangagwa to the presidency of Zanu-PF and subsequently to the presidency of Zimbabwe in 2017 saw Moyo's political career being resurrected.
He landed the minister's post at the Local Government ministry. However, Moyo's ambitious nature coupled with several misteps has seen him suddenly on the ropes after reports that Mnangagwa's trust in him was waning.
Moyo has also been tripping himself in government where, as the minister responsible for local governance, he has been in and out of the spotlight, albeit for the wrong and career-threatening actions.
Former Higher Education minister Jonathan Moyo once revealed on Twitter that the Local Government minister was entertaining hopes of succeeding Mnangagwa.
He cited an incident that allegedly took place at the president's farm in Kwekwe involving juju that soured relations between Moyo and the first couple.
If he entertained any ambitions of becoming Zimbabwe's next leader then a recent ruling by the High Court that effectively clipped his wings put a severe dent on them.
High Court judge Pricilla Munangati-Manongwa on January 17 set aside Section 314 (2) of the Urban Councils Act Cap 29:15 that gave the minister overbearing control of the affairs of local authorities.
The ruling followed an application by the Combined Harare Residents' Association, Borrowdale Residents and Ratepayers' Association, Clive Rambanapasi, Ian Makone and Elvis Ruzani to stop Moyo's meddling in local authorities' affairs.
Their lawyer Tendai Biti had argued that the Urban Councils Act gave the minister unnecessary powers to make decisions even on non-policy issues.
Harare Residents Trust executive director Precious Shumba said Moyo's powers had become "excessive and retrogressive."
Shumba cited a number of directives by the minister, which he said were a heavy burden to local authorities.
"These include the fire engines from Belarus and the Pomona dumpsite deal with Geogenix BV of the Netherlands," he said.
"Additionally, he has been unable to submit any Bill on the implementation of devolution in Parliament in line with Section 264 of the constitution of Zimbabwe.
"The inability to enact a law on devolution has meant that the minister has overall supervisory and oversight roles over local authorities where it has become excessive and therefore retrogressive for most urban and rural local authorities."
He also argued that Moyo had failed to direct the Local Government Board to expedite the firing and recruitment of senior management in urban local authorities whose key departments are being led by acting directors.
"Service delivery has resultantly been compromised. Overall, the minister scores 5/10 on a scale with 10 as the best performance with 1 as the lowest score."
Shumba added that according to the HRT, the role of central government in the local authorities should be minimal, but firm in the protection of the citizens' interests.
"Left alone, local authorities are arrogant and do not safeguard the residents' interests," he said.
Firebrand independent Norton legislator Temba Mliswa, who has his roots in the Midlands province, also once claimed that Moyo harboured presidential ambitions.
Mliswa even warned Mnangagwa that Moyo had appointed himself the de facto prime minister of Zimbabwe.
Political analyst and social commentator Ricky Mukonza said Moyo, as the Local Government minister, had become Mnangagwa's "hangman" for anyone deemed to be a problem in that space.
"This is politics, it could be true that ED has realised that July has become too ambitious," Mukonza said.
"This happens when one has been in proximity to the top office for some time. We must also remember the expose by Temba Mliswa on the ambitions of Moyo.
"It could also be intelligence that the president has on him."
Mukonza, however, predicted that Moyo would not lose his government position.
"It would be difficult to get rid of him.
"The same way that Mugabe dealt with ED is the same strategy we are likely to see Mnangagwa using on political foes and friends," he said.
There is another pending case in the High Court where Harare residents want the controversial Pomona waste management deal, which was allegedly imposed on the local authority by Moyo, cancelled.
Source - The Standard