News / National
'Dead' man and wife arrested for murder, car theft in South Africa
26 Apr 2023 at 11:01hrs |
Views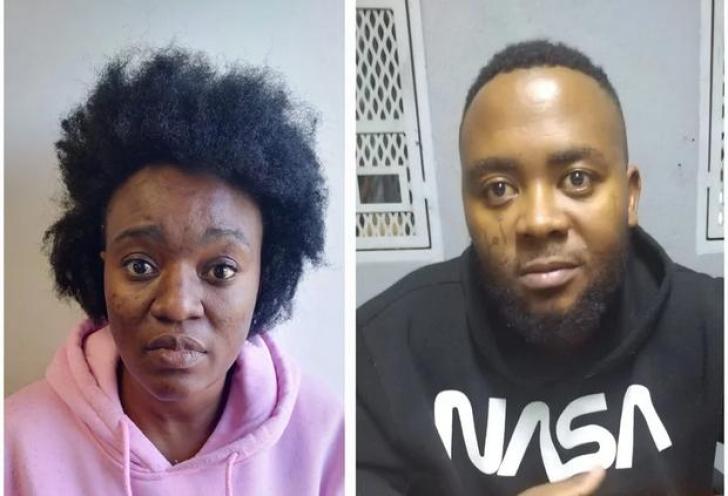 South African media have reported a hair-raising incident where a married couple was arrested and charged with murder after the husband who reportedly died in a house fire last year, was caught driving a stolen car.
The pair Sibusiso Mahlangu and his wife Lerato from Soshanguve have since been charged with murder, defeating the ends of justice and fraud.
According to News24, spokesperson for the Gauteng National Prosecuting Authority, Lumka Mahanjana, Mahlangu was arrested when he was found driving a VW Polo that had been reported stolen in Hammanskraal. And he did not want police to take his fingerprints.
When police asked why, he said he was a dead man and that the system would detect and that is where all broke loose.
The paper reported that, "What happened is that the husband allegedly killed the deceased at their RDP house and thereafter burnt the house with the body of the deceased inside.
"The wife falsely claimed that the burned dead body was that of her husband and registered his death at home affairs and got a fake death certificate whereas she knew that her husband was alive and buried the wrong person knowingly. She also claimed money for policies.
The body that was then buried is reported to be Lerato's ex-boyfriend, 32-year-old Sibusiso Sithebe, who is the father of her daughter.
Last week, more than a year since Sithebe's disappearance, police called the family with an update.
Linah, Sithebe's sister, went to the police station last week, where the investigating officer told her: "I think I know where your brother is."
"He pulled a file with Sibusiso's pictures. The first page was a burnt house, and the second page was a picture of my brother, who was burnt from the waist up.
"I was taken aback and started crying ... I couldn't believe it. That was my brother's body. I could not believe someone had done that to him," said Linah, crying.
They were arrested and remanded in custody pending further investigations and are expected to appear at the Soshanguve Magistrate's Court on 4 May.
Source - Byo24News/ News 24