News / National
Tsvangirai's boycott call to split the party
05 Aug 2013 at 04:33hrs |
Views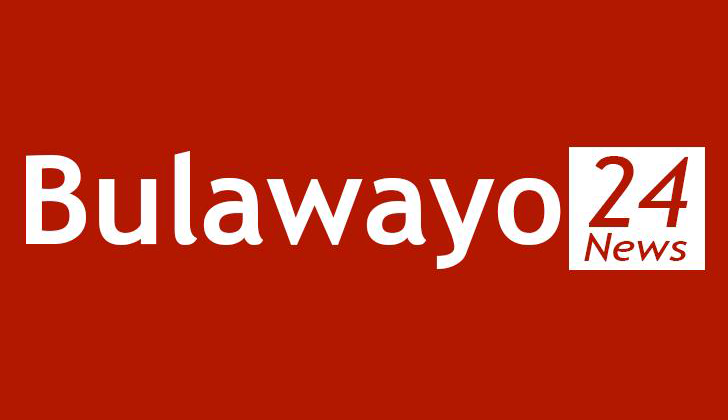 EMBATTLED MDC-T leader Mr Morgan Tsvangirai faces an intra-party rebellion with several senior members elected into the National Assembly yesterday declaring that they would not heed his call to disengage from the Zanu-PF-dominated Parliament.
MDC-T dismally lost the just-ended harmonised elections to Zanu-PF which garnered 160 seats to MDC-T's 49, with independent candidate Mr Jonathan Samukange claiming the remaining seat.
Mr Tsvangirai - who lost the presidential contest to a 89 year old Mugabe 33,94 percent to 61 percent - blamed alleged rigging for the disastrous performance calling on winning candidates to disengage from the Eighth Parliament.
Sources close to developments say the situation has been compounded by the fact that MDC-T secretary-general Mr Tendai Biti, who is reportedly eyeing the party presidency, had been put on a pedestal by the same poll that floored the man he intends to succeed.
"Biti has survived, but just. The result is a Biti who is in Parliament where Morgan Tsvangirai cannot be, a Biti who interacts with Government which Tsvangirai cannot do, and a Biti who - by virtue of being the most senior of the MDC-T MPs in Parliament - becomes leader of the MDC-T in Parliament," the source said.
This, the source said, was why Mr Tsvangirai was keen to stop the legislators from going into Parliament where he fears Mr Biti's grip on the party will be strengthened.
Pursuant to this agenda, Mr Tsvangirai convened a national council meeting at Harvest House on Saturday where the decision to boycott Parliament was made.
The resolution, which conjures events preceding the party's acrimonious split of October 12 2005, has since stirred a hornet's nest with many of the successful candidates telling The Herald yesterday that they would rebel should Mr Tsvangirai press on with his boycott agenda.
Members, who spoke on condition of anonymity, including three provincial chairpersons, warned that MDC-T would easily split over the issue.
"How some people never learn? This is exactly the same thing that happened in 2005 when Tsvangirai overturned a national council decision not to participate in the Senate which resulted in the split of the united MDC. This did not stop Zanu-PF from proceeding with Senate elections," one of the members who spoke on condition of anonymity said.
MDC-T split on October 12, 2005 in the wake of severe differences over participation in Senate elections with Mr Tsvangirai, who was pressing for a boycott, leading what was then called the Anti-Senate faction while Mr Gibson Sibanda, now late, led the Pro-Senate faction.
The anti-Senate faction was to become present day MDC-T while the pro-Senate faction is the MDC led by Professor Welshman Ncube, which further split to spawn MDC99 which is led by Mr Job Sikhala.
"If he did not learn from that then, he will never learn," the member said.
"We would go to Parliament. Even if he recalls us and causes a by-election, he will not win because no one would either vote or choose to represent the MDC-T because they fear to face the same consequences where decisions are made unilaterally," said one senior MDC-T legislator who won in the July 31 election.
"In fact, that issue of disengaging from Parliament was never discussed in the national council. He is unilaterally making that decision together with a coterie of his hangers on, most of them who lost the election," said a senior party official in Chitungwiza.
On Saturday, Mr Tsvangirai convened a press conference on Saturday at his Highlands house attended by predominantly Western journalists where he declared the results of the harmonised elections ''null and void" saying he would take up his election petition to the Electoral Court and Sadc where he wanted the regional body to convene a Summit on Zimbabwe.
Another legislator said disengaging from Parliament was of no consequence because Zanu-PF had secured a two thirds majority that would enable it to pass laws including amending the Constitution, without any input from MDC-T.
"If we do not go to Parliament, it would just be saving the Exchequer and not our interests. It would mean less expenses in allowances for Treasury but Zanu-PF MPs can still make decisions that are binding so we would not allow that," he said.
Another one said it was critical that the MDC-T defend what has already been gained.
"We have to defend our space, that is the rule of politics," he said.
MDC-T spokesperson, Mr Douglas Mwonzora, who lots in Nyanga North, defended the party position saying winning an unfair election, did not make the process credible.
"We will make an announcement in due course on what course of action we are taking with respect to Parliament. Disengagement does not mean withdrawal," he said.
In his address, Mr Tsvangirai said they were compiling a dossier in which they would submit before the Electoral Court and Sadc so that a fresh election could be held.
"Given the illegality of this election, the MDC national council resolved that it will not legitimize institutions created by an illegal election and, therefore, will not engage in institutions of government
The MDC is determined to pursue peaceful, legal, political, constitutional and diplomatic remedies to resolve the current crisis," Mr Tsvangirai said.
"The MDC national council resolved that once all remedies have been exhausted, the people of Zimbabwe should be allowed a fresh opportunity to freely and fairly elect a government of their choice. In this regard, a credible, free, fair and legitimate election must be held as soon as possible."
Source - herald