News / Regional
Kariba benefits on Telone Provide-A-Bin programme
20 Jul 2017 at 16:36hrs |
Views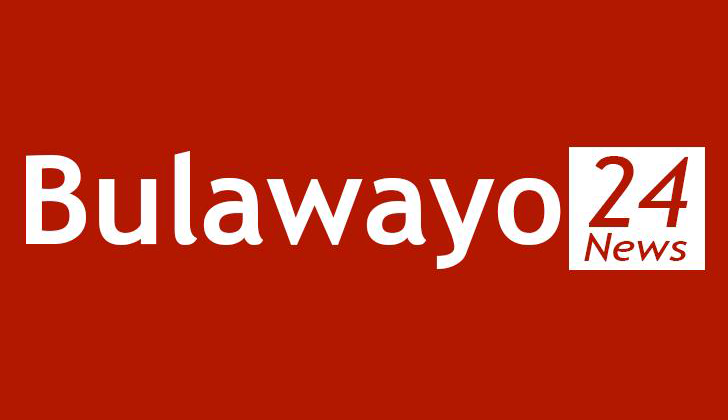 Telone has finally headed for the Ultimate tourist destination Kariba to officially handover bins to the Municipality. Saturday the 22nd of July will see a cleanup campaign from Kariba Telone Exchange to designated points of picking of litter. This comes with the background where Kariba stakeholders have always been running clean-up campaigns weekly at certain points to make sure that the resort town is second to none regards cleanliness. TelOne acknowledges and values its obligation as a responsible corporate citizen where beyond the chase of financial proceeds for the business, social profit is also put at the kindness of what they do.
The company through its Corporate Social Investment Policy has identified Education, Environment and Social Welfare as key thematic areas of focus for the company for its current strategic period (2014-2018). One of the three thematic areas is the Provide-A - Bin programme runs under the environment theme, where the company is on a drive to prop up cleaning of Zimbabwe's towns and cities through the provision of refuse bins. The other two thematic areas are Add-A-Brick and Mentor-A-Student.
Corporate Social Responsibility originated in philanthropy in the late 60s and early 70s after so many multinational corporations used the strategy to describe organisational activities that impacted their responsibility towards the greater environment. Today CSR supports projects outside the usual business activities of companies that are not concentrating towards making a return but a strong developmental approach and utilise company resources to promote non-profit organisations and communities. It's also viewed CRS spend as a marketing expend which is utilised to prop up the profile of the company brand but as Telone comes to Kariba, the story is totally different.
The Kariba Mayor Mrs Tracy Ndoro is billed to give opening annotations followed by an address by Telone Managing Director Mrs C Mtasa who will also hand over the bins to Municipality at the Housing offices in Nyamhunga Township. It's also promising to be exciting in that there has been a slot where a tree is going to be planted at a chosen situate maybe to signify this donation by Telone and cement relationship with Municipality of Kariba. Kariba as a town has always been known for its desire to maintain good relations with the corporate world thereby benefitting from such ventures. The community is welcome to grace such events and take them seriously for they say cleanliness is next to Godliness. It's a given that ukama igasva huchazadziswa nekudya at Kariba Exchange.
According to a list posted on Kariba info recently scheduled road sections have stakeholders who have taken them for litter clean up:
1. HEIGHTS DRIVE to Y JUNCTION - MUNICIPALITY OF KARIBA
2. BORDER POST to ZUVA S/STATION - ZAMBEZI RIVER AUTHORITY
3. ZUVA S/S to ZTA/ZRP OFFICEES - ZTA / MUNICIPALITY OF KARIBA
4. ZUVA S/S to HARARE RD TURN OFF - ZAMBEZI PROTEINS
5. HARARE T JUNCTION to MAHOMBEKOMBE T/OFF - AVOCA MARINE
6. MK TURN OFF DOWN to 4 WAY JUNCTION - MK WARD RESIDENTS
7. 4 WAY JUNCTION - ANCHORAGE T/OFF T to ZESA - NONE
8. SWIFT T-JUNCTION to CORNER OF SWIFT - SWIFT TRANSPORT
9. SWIFT CORNER to CMED - ZAMBEZI TRADER
10. SWIFT CORNER to MICA HARDWARE - MICA
11. MICA H/WARE TURN OFF to CRISPY FRESH TURN OFF - CRISPY FRESH
12. CRISPY T/OFF to CAROBECK TURN OFF - KARIBA HOUSEBOATS
13. CAROBECK T/OFF to ANCHORAGE TURN OFF - KARIBA FERRIES
14. MK TURN OFF to CARIBBEA BAY BUS STOP - NATUREWAYS SAFARIS
15. C/BAY BUS STOP to AMC - AMC TOTAL GARAGE
16. AMC to MARINELAND/CARIBBEA BAY HOTEL - MARINELAND
17. AMC to CUTTY SARK TURN OFF - BAOBAB RIDGE CLEAN UP GUYS
18. CUTTY SARK ROAD to TAMARIND TURN OFF - TAMARIND LODGES
19. TAMARIND T/OFF to LOMAGUNDI LAKESIDE T/OFF - McCOWAN HILL
20. CUTTY SARK T/OFF to BATONGA TURN OFF - BREEZES STAFF
21. MAIN RD to BAOBAB EXTENSION - ADAMSON
22. BATONGA T/OFF to NYAMHUNGA - NO-ONE IS CURRENTLY DOING THIS SECTION
23. NYAMHUNGA T/OFF to GLITTERSTONE QUARRY - KARIBA BREAM FARM
24. MAIN RD to CHARARA NAU BOOM - NAU MANAGEMENT
25. NAU BOOM/CERRUTI/NZOU/WILD HERITAGE - WILD HERITAGE MANAGEMENT
Contact: +263772880870/ johntchirinda@gmail.com
Source - MuHwisiry Chaiyeiye - Patsaka Correspondent