Opinion / Book Reviews
'Herbert Wants To Come Home'
28 Oct 2013 at 04:57hrs |
Views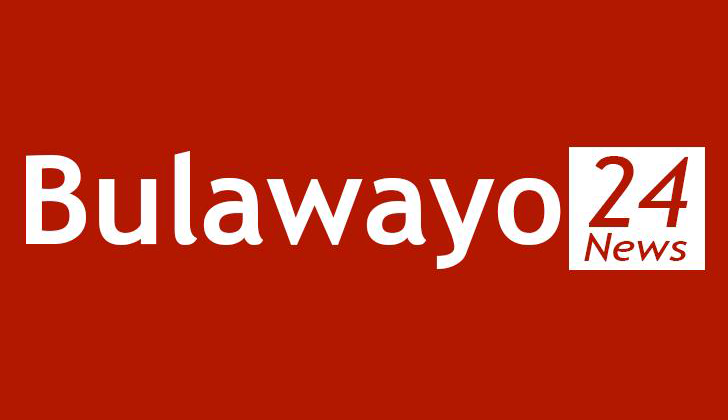 UK-based Zimbabwean author Masimba Musodza has launched a serialised first edition of a new horror novel, Herbert Wants To Come Home. This is the story of the Mutsepe family who gather in August to conduct a kurova guva ceremony, by which the spirit of the recently deceased Herbert, who died in England and was repatriated to be buried in Zimbabwe, is invited in to the family homestead to join the pantheon of guiding ancestral spirits. However, while investigating a series of missing persons' reports, a police detective begins to suspect that Herbert has become a vampire and has been waiting for this moment when he can be able to enter the Mutsepe homestead and make it a stronghold for himself and his growing band of the Undead….
In a foreword, Musodza says that he uses the vampire myth to explore the mutual fear of change and alienation felt by those who left Zimbabwe at the turn of the century and those who remained behind, fears which have heightened since Zimbabweans began to return at the turn of the first decade of the 21st century. The story owes itself to the writer's own exposure to the works of H.P. Lovecraft, Bram Stoker, Edgar Allen Poe and other masters of tales of the supernatural and the horrid as it does to the transformation of Zimbabwean society at home and abroad. Musodza's discussions on the topic with Dutch artist Sophie Ernst were incorporated into her solo exhibition at the Yorkshire Sculpture Park in 2012, HOME.
What is unique about this project is that the author has launched the novel in series on the JukePop Serials platform. Readers are invited to comment on the chapters as they are published. Unlike similar platforms on the internet, the first chapter of a submission made to JukePop Serials goes through a rigorous approval process and the writer is paid on acceptance. Further payments are made to the author on the basis of the popularity of their work with readers on the site, who can access content via their computer, tablet or mobile phone.
Masimba Musodza hopes that his growing readership base will support this project, which will establish the potential for Zimbabwean digital content. No doubt, as with his other ventures, other writers will be watching. This is not the first time that Masimba Musodza has broken ground for Zimbabwean literature. His MunaHacha Maive Nei? (2011) was not only the first science-fiction novel in the ChiShona language, but also the first to appear in a digital edition first before being published in traditional print. For this, he was awarded Writer of the Year at the Zimbabwe Music and Arts Awards ceremony in 2011. This was followed up with podcast reading of another novel with a supernatural theme, Mukadzi waMukoma Shepard. In October 2012, his short story, Chishamiso, was published in Bookends, the literary supplement to the Sunday Observer of Jamaica. A short film adaptation has been made by Zimbabwean director, Angeline Dimingo.
Herbert Wants To Come Home
A blend of two mythologies, two fears; the African fear of an ancestral spirit aggrieved at being shut out of the family home…and the European fear of deceased kin who rise as vampires and knock on doors, demanding, pleading to be allowed in.
When Herbert Mutsepe suddenly dies of anaemia in the United Kingdom, his family have his body brought back to his native Zimbabwe for burial. A year later, they gather from the four corners of the globe to conduct the kurova guva ceremony-evoking his spirit to return home to the family homestead to join the pantheon of vadzimu, the family ancestral guiding spirits. This, despite the influence of Christianity, is at the heart of the beliefs of a large number of southern African peoples.
James Muramba, a homicide detective investigating the presumed death of a customs officer at Harare International Airport who vanished the day Mutsepe's body was brought in is beginning to see a dark and disturbing picture. It seems that all is not well with Herbert's soul, and perhaps it would not be a good thing at all to let him come home. He suspects, nay, fears, that Mutsepe is no longer the person he was, that exile has mutated him in to a monster.
Herbert Wants To Come Home can be read from here http://www.jukepopserials.com/home/read/1074
Masimba Musodza was born in Zimbabwe in 1976. He attended Avondale Primary School in Harare and St Mary Magdalene's High School in Nyanga. He did a series of courses in film production, particularly the creative aspects, and soon began to work in the industry. However, like most of his generation, he left the country in 2002 and has lived in the UK ever since.
Musodza's first book was The Man Who Turned Into a Rastafarian, which came out in 2006 an anthology of short st stories that he had penned about a decade before. It struck a chord with adherents of the Rastafarian Faith globally, and is widely regarded as a definitive work of a new genre, Rastafarian Fiction, earning him the title, "the Rasta Hemmingway". This was followed by the Dread Eye Detective Agency novels and short stories, originally written for television, which feature a Rastafarian sister and brother duo of private detectives.
Masimba Musodza has also made inroads in to mainstream literature. He contributed to StoryTime, the e-zine edited and published by compatriot Ivor Hartmann, culminating in his politically-charged Yesterday's Dog being selected for the first African Roar, StoryTime's print edition (ed. I. Hartmann/E. Sigauke). His stories have been published online, in Zimbabwe, Britain, the United States, South Africa and Jamaica. Chishamiso, which appeared in Bookends, the literary supplement to the Sunday Observer of Jamaica in October 2012, has been adapted in to a short film by Zimbabwean director, Angeline Dimingo. He also tried his hand at radio drama, penning A Time For Everything, produced by compatriot Happiness Pemiwah, for Visions Radio.
However, it is fantasy that remains dearest to Musodza's heart. In 1986, he used his voucher (a prize for distinguishing himself in English at Avondale Primary School, Harare) to get Shelley's Frankenstein. A year prior, he had watched the TV adaptation of Stephen King's 'Salem's Lot. Frankenstein, in his view, is where fantasy dichotomised in to horror and science fiction. Musodza read works from both genres, notably the writings of Wells, Verne, Allen Poe, Lovecraft, Niven, Asimov and, of course, Stephen King and has taken his writing in both directions. Earlier this year, Musodza did a short online course in Fantasy and Science Fiction: The Human Mind, Our Modern World and a course in The Gothic Novel.
In 2011, he published MunaHacha Maive Nei?, the first science-fiction novel in his native ChiShona language. It also holds the distinction of becoming the first ChiShona novel to appear in digital format first before going to print. He is currently working on another horror novel, Cursed Shall Be Thy Kine, which weaves the human fear of unseen forces with the more palpable fear of immigration and belonging.
Musodza's fascination with mythology and popular beliefs has shaped not only extensive knowledge on the subject, but an opinion that departs radically from that which is popular even among educated Zimbabweans. Thus, he wrote Satanism: The Greatest Trick the Devil Ever Played, his only non-fiction title. A literary drive-by shooting at some of the deeply-entrenched beliefs in witches, demons and the more modern conspiracy theories, the book argues that the greatest trick the Devil ever played was not to make people think he doesn't exist, but that he does. He traces the history of some of these beliefs. Quite clearly, demons, witches, ghosts and members of occult groups that perform bizarre rituals mean something else to Musodza and his understanding of the distinction between fantasy and fiction is much more lucid than that of most people who have never put pen to paper.
Masimba Musodza lives in Middlesbrough, a town in the North-East of England, and is an active member of its literary and cultural circles. He has been a member of the Arc Sketch Group, which puts on sketch-shows in the area. He attends Teesside University, reading for a BA (Hons) degree in English with Creative Writing.
Contact: Masimba Musodza
Mobile # +44 07581887359
admin@masimbamusodza.co.uk
masfin@gmail.com
Source - Masimba Musodza
All articles and letters published on Bulawayo24 have been independently written by members of Bulawayo24's community. The views of users published on Bulawayo24 are therefore their own and do not necessarily represent the views of Bulawayo24. Bulawayo24 editors also reserve the right to edit or delete any and all comments received.