Opinion / Columnist
This and that with Maluphosa: Born In The Village!
11 Dec 2011 at 06:10hrs |
Views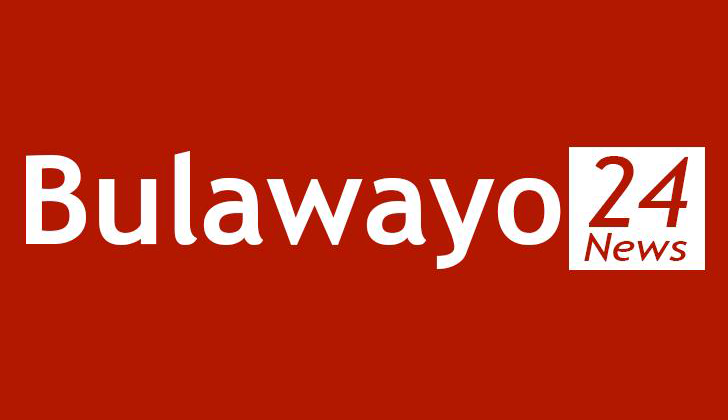 Christmas time always reminds me of a play I witnessed at one Secondary School a few years ago. Apparently there had been a few students who had come back from town to learn e-makhaya because of umumo womnotho. And most of the children, venturesome as they were, had volunteered into the drama club there, bringing in a new dimension into acting. They were almost always in hot water for totally disregarding the script during a play, in front of audiences. The teacher had failed to rope them in and the play 'Ukuzalwa kuka Jesu', like many others before it, just spiraled out of control, to the chagrin of the teacher and the ecstasy of the audience.
A heavily pregnant Virgin Mary, carrying a parcel wrapped in a qhiye, had suddenly appeared from amongst the audience, with Mr. Joseph on tow. She had whined;
'I am tired; we have been walking for miles now, and it seems awula plan. And why are you wearing an overall, Joseph? Are you a pantsula now?'
Joseph did not look at all surprised. Instead, he was annoyed by the nagging. He made faces like someone shaving around the chin. The Virgin continued;
'If bekutshintshwana, I was going to make you carry this pregnancy for the rest of your worthless life. And, please, don't look at me like that Josefa!'
And Joseph retorted; 'Ufuna ngenzeni? Angithi nguwe othe abakithi bayaloya so you don't want to give birth anywhere near them? And don't talk like I forced you. It's you who chose to leave that abusive good-for-nothing lova of yours who spends all day drinking away his miserable life!'
'At least that lova ule-plani. You are as worthless as they come!'
'Hey! I will kick that disgusting pointed tummy umntwana aphume emlonyeni. Stop bugging me, uyezwa?'
After a long moment he said, with a remorseful voice, 'We are in this together. I love you dear, and I want to marry you Mary.' Mary's mouth pouted and made a contemptuous sound. But she looked aside and smiled.
'Alright then,' she said at last,'Let's go into any of these shacks and ask for help. We need food and water, and I think the child will be coming any time.Oh! the pain is getting stronger!' ' 'Wena!' Joseph shouted in angry panic; ' There are no midwives around here. Ungalinge nje uthi uyabeletha khona-la.'
Slowly they trudged into the nearest muzi and asked for water. The owner asked them; 'Are you Jews or Christians?'He dismissed them without offering them as much as a sip.
At the gate, that is when Mary complained;'Aluba nga sisekhaya; akulakuhlala kuhle la! And all these people are nasty b---s.' Joseph put down his parcel, which was an an old, sieve-like blanket, folded randomly and hung on ubhoko. He asked, 'What do women really want?'
They continued to the next household in nervous silence. The sakhamuzi there asked them; 'Ungumfoka-bani. Uphumaphi?' He addressed Joseph, his eyes trained on Mary like a snipers rifle. Joseph tried to explain in Biblical terms but the old man threatened to set his dogs upon them. In the next home, one old woman asked, 'Abantu bevele besiyangaphi ngekhisimusi? Alazi ukuthi kusasa yikhisimusi?' The two went out and sat emthunzini next to a kraal, pondering their next move. Joseph produced iqhaga lamahewu, i-supper mahewu, and they drank is silence.
Suddenly; 'Oh! The baby is coming! The baby is coming!' Joseph took over the cry and shouted like a double-crossed politician. That is when the two hurried into a near-by kraal where Joseph watched in great awe as baby Jesus slithered into the world of sin. The old woman who had told them not to travel on Christmas Eve came out to investigate. She went back to her shack, shouting like the voice in the wilderness. She emerged from her shack still shouting, this time hugging old newspapers, tattered napkins and a packet of 'pampers' to help dress and wrap up little Jesus. And a few others who had heard the woman's piercing cry, came rushing from different directions. And they were asking what happened, 'Kwenzakaleni?' 'Ah shame. Ngokuyini bantu.' ' Hawu, lijaha?' ' Yeyi muntu wasemzini, you have an heir!' They announced to a sweaty, helpless and hapless Joseph, who lay hyperventilating as if ubone izinto.' And others were commenting – 'And kufana loyise njani! Uyise eziphumela.' Still others couldn't wait; 'Ngubani ibizo lakhe?' 'They should just call him Sibaya, Sheep-ana, or something.
And unknown to the drama patron, the kids had brought ukatha and imphepha so that the wise men from the east would burn the incense. In the drama the wise men turned out to be izangoma, with all their garb and regalia. They mixed the ashes with Vaseline blue seal and smeared this enkanda ka Jesus. All the time they were talking as if casting out demons or exorcising the place of evil spirits. 'Sifuna nxa usukhulile ube lenkom'ey'ningi.' When one of them left, he said to Joseph; 'Oh, Joze, sohlangana ku-Face-book.'
To cap it all, the children had brought some crackers to produce the constellation. It was a spectacular scene. Then there was the sound of a siren; a wheel-barrow and two first aid workers emerged to whisk umdlezane and the newly born away. The drama made us to not only appreciate how much the medical field had advanced over the years since the birth of Jesus but also what Jesus missed out by being born in those dark ages. He had no chance for the incubator, examination of the new born, immunization, powdered milk, cough mixture, gripe water and other modern things that make babies a little more comfortable. He had no opportunity to enjoy the entire attention and care yabo ankeli labo aunty or to be protected from evil spirits, like a true village baby. His mother, too, had missed a few opportunities like antenatal and post-natal care, health education, and the six weeks visit.
And when Joseph went away for the whole day, doing odd jobs to help raise money for the family, he came back with a lot of Zimbabwe dollars. Mary was pleased, like most women when they see money. But Mary had some complaints even. 'Jesus was a bummer all day. He cried non-stop and refused to suckle. I smoked him but still he would not sleep.' Pause; 'Did you bring me some chocolate, love?'After the play, people applauded nonstop but the teacher had already gone into hiding. He swore he would punish the children for blaspheme! He had perhaps forgotten the title of his play: 'Born in the village!' Ngiyabonga mina.
Source - Clerk Ndlovu
All articles and letters published on Bulawayo24 have been independently written by members of Bulawayo24's community. The views of users published on Bulawayo24 are therefore their own and do not necessarily represent the views of Bulawayo24. Bulawayo24 editors also reserve the right to edit or delete any and all comments received.