Opinion / Columnist
'Reforms are rallying and clarion call,' says MDC - so what happened to WIRE?
08 Sep 2017 at 16:22hrs |
Views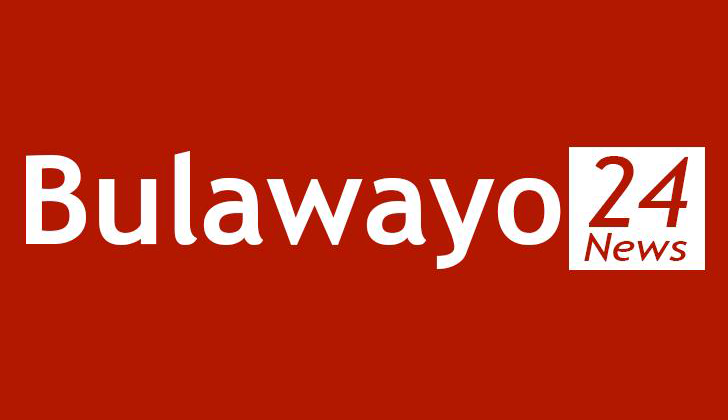 In Morgan Tsvangirai and his MDC friends, the nation is stuck with individuals who are corrupt and incompetent; set in their ways they are now immovable concrete blocks. They believe in their own rhetoric, they do not listen to reason, to evidence of their past mistakes and to any advice from anyone.
"The MDC Alliance offers the down-trodden masses of Zimbabwe a rare opportunity to finally put the Zanu PF dictatorship to rest in the 2018 harmonised elections. Granted, negotiations for a final opposition coalition are still on-going but we should seize this opportunity to give the brutal, insipidly and rabidly corrupt Zanu PF regime the sucker punch in next year's elections," wrote MDC-T spokesman, Obert Gutu, in his latest article in Bulawayo24.
Gutu has significant increased the number of articles he is producing since the formation of the MDC Alliance and, of all the other MDC-T members, other than Tsvangirai, his support of the Alliance has been nauseatingly fanatical. No doubt, he is gunning for the post MDC Alliance spokesman!
"Going forward, the MDC Alliance should strenuously fight for electoral reforms because we know that Zanu PF is extremely reluctant to reform itself out of power. The battle for electoral reforms should now be the rallying and clarion call for the MDC Alliance. We are confronting a vapid, rabid and vacuous Zanu PF dictatorship that is prepared to break the bank in order to retain political power."
Poor Obert Gutu, the spirit is willing but the intellect is weak! In his desperate effort to impress he is contradicting himself and making a complete fool of himself.
Anyone who knows anything about the reforms will tell you it is loony to still expect any reforms to be implemented now with less than a year to go to voting day. Obert Gutu, himself, after much cajoling, had finally accepted the futility of still talking about reforms.
"We have come up with our own new strategies which are smarter that we are going to use in wiring and wining the elections," Gutu told New Zimbabwe two weeks ago.
"I think you are now hearing us talking about the WIRE (short for Winning In Rigged Elections) trajectory, which is our new strategy, because obviously we are budgeting for the worst case scenario where the regime is not going to budge because very little in terms of reforms has been done and we will be fools to think that Zanu PF is going to give in."
Now he tells us electoral reforms are not just back on the agenda; they are "the rallying and clarion call"!
Are we back to "No reform, no elections!"
Gutu did not even mention the WIRE strategy in his latest article. It would be too much to hope that these MDC politicians have finally come to their senses and accept the madness of contesting flawed elections and hope to win, especially when it is against Zanu PF's well-funded, tested and perfected vote rigging juggernaut.
"If you go into elections next month, you are going to lose; the elections are done," SADC leaders warned Morgan Tsvangirai in June 2013. Sadly Tsvangirai & co. ignored the warning and contested the July 2013 elections with no reforms in place. They lost the elections.
It was David Coltart who has since admitted the true reason why MDC leaders disregarded the SADC leaders' warning.
"The worst aspect for me about the failure to agree a coalition was that both MDCs couldn't now do the obvious – withdraw from the elections," explained Senator Coltart.
"The electoral process was so flawed, so illegal, that the only logical step was to withdraw, which would compel SADC to hold Zanu PF to account. But such was the distrust between the MDC-T and MDC-N that neither could withdraw for fear that the other would remain in the elections, winning seats and giving the process credibility."
Coltart thought that a united opposition would have done the right thing and boycott the elections; he was wrong. The opposition have formed the Alliance and still there is no talk of boycotting the elections.
When President Mugabe refused to implement the democratic reforms, he knew there will be talk of opposition boycotting the election. His gamble was that as long as he offered them a few gravy train seats they will contest the elections no matter how flawed and illegal the process happened to be. He was right, the bribe has worked with a charm!
"We have now entered the homestretch. We are stronger together. United we stand and divided we fall. History will judge us very harshly if we miss this final opportunity to send the Zanu PF regime to the cleaners," concluded Gutu.
The MDC Alliance is now being used to justify why the opposition are contenting yet another election. They are using cheap rhetoric to rally the naïve and gullible; other than Coltart that once in his book, none of the opposition politicians will ever admit they are contesting the flawed elections out of selfishness and greed.
37 years of corrupt and tyrannical Zanu PF rule has left the nation in serious economic trouble; unemployment has soared to 90% plus and 72.3%, according Social Welfare Minister, Prisca Mupfumira's own figures. The country is standing on the brim edge total economic collapse. If next year's elections are rigged, that could be the final push sending the nation tumbling down into the abyss.
SADC leaders' warning not to contest the elections with no reforms is even more pertinent today than in 2013.
It is now up to the people of Zimbabwe themselves to listen to SADC leaders' sound advice and not participate in next year's elections. Or to believe MDC leaders' empty rhetoric, lies and betrayals again, we are in this mess because they failed to implement even one reform during the GNU, and allow ourselves to be dragged into yet another flawed election.
Each time we have followed Tsvangirai & co. blindly like sheep, we have paid dearly for our folly. This time the stakes for another rigged election are much, much high; total economic collapse and the lives of hundreds if not thousands of our people.
Source - Nomusa Garikai
All articles and letters published on Bulawayo24 have been independently written by members of Bulawayo24's community. The views of users published on Bulawayo24 are therefore their own and do not necessarily represent the views of Bulawayo24. Bulawayo24 editors also reserve the right to edit or delete any and all comments received.