Opinion / Columnist
Matebeles too alert to fall for the so called "New Era"
20 Jan 2018 at 15:21hrs |
Views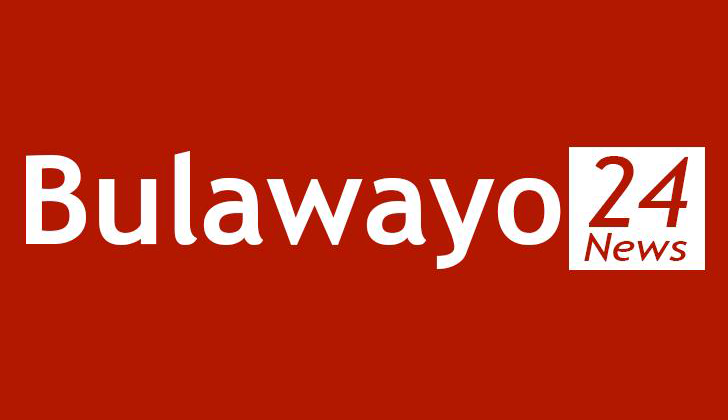 Mischievous elements in the political circles in Zimbabwe have worked around the clock to put lipstick on a pig. They have described a clear coup d'etat as the new era, new dispensation or bloodless correction. They have even claimed that genocidist Mnangagwa is "God sent". Perhaps an alien from another world would believe this nonsense but not Matebeles.
Surrounding oneself with military men who have ambitions for political power, fresh from deposing another genocidist president is itself a recipe for another "bloodless"coup, or whatever they call it.
You want political power in Zimbabwe but you are unpopular? No problem just be friends with the army generals and all shall be well.
They can try every trick to hoodwink Mthwakazi, but it will as usual fail. Even the world is never convinced that what happened on 15 November 2017 was not a military coup d'etat. Hence coup plotters are on a panic campaign around the country(Zimbabwe) and internationally to explain themselves as the consequences of "Coup not a Coup" start to bite
Now, look the scarce available resources in the country will be channelled in a goose chase, funding these self explanatory rallies and also Mnangagwa's foreign trips on a mission to buy the face of the world leaders to legitimise their so called "bloodless" coup. This shows without any doubt that the coup plotters are guilt cautious. If one ascends to power legal, really there's no need for these self explanatory foreign trips or rallies.
His insatiable appetite for power has led him to set the wrong precedent not in Zimbabwe only but SADC and the whole of Africa. Thus bringing Zimbabwe down from a failed state without its own currency and failed economy to a new low of successive coups and lawlessness.
Having said that, the Junta, less than three moths in power, has bared its gukurahundi and Shona supremacist ugly teeth towards Mthwakazi as we watch intently and silently.
1) In a day light show of tribalism and promotion of Shona supremacy: the coup plotters allowed its untouchable tribalistic Shona crowd to boo world acclaimed jazz musician Jeys Marabini out of stage. His crime being Matebele and singing in Ndebele language at Mnangagwa inaugural event. Believe it or not, no one amongst the Junta officials made an effort to condemn the tribal intolerant crowd. How can they when the one being inaugurated believes that Matebeles are cockroaches that need extermination using DDT.
2) Positions in the presidium follow an unquestionable tribal line which has been the case since 1980. President being Mnangagwa (Shona). 1st Vice President, Constastino Chiwenga (Shona), 2nd VP which is a dummy position aimed at buying the face of Matebeles and the world was given to Kembo Mohadi (Matebele). Guess what! MPs in a Shona dominated parliament have fallen over each other to congratulate Chiwenga for being appointed as 1st Vice President but Kembo Mohandi was ignored. That's when tribalists congratulate their own!
3) The coup plotters have dismissed Matabeleland genocide. Mnangagwa's chief advisor, Christopher Mutsvangwa said talking about Matabeleland genocide is "irresponsible". Mnangagwa himself who once said Gukurahundi is a closed chapter is now saying bygones should be bygones. That is what the cruel Gukurahundist believe, never mind the much talked about reconciliation it seeks to sanitise and save the genocide perpetrators than heal the victims. We have watched as MRP youth were beaten in public and arrested for talking about Matabeleland genocide.
4) Former President, Mugabe has been awarded a mouth watering exit package while former Vice President, Mphoko had to consult lawyers to negotiate on his behalf because of his Matebele origins.
5) The white famers have been promised their land back but the military junta is mum on Matabeleland grievances some of which are Matabeleland statehood restoration, marginalisation and oppression.
The military junta needs to be told that the people of Matabeleland have the right to self determination and self defense.
Zimbabwe a failed state,
Zimbabwe of lawlessness and chaos,
Zimbabwe of genocides,
Zimbabwe of human rights abuses,
Zimbabwe for corruption and Zimbabwe of military coups.
Matebeles are too alert to fall into the "new era" mantra.
Mugabe must go! Yes, Mugabe has finally gone but the Shona supremacist system remains. This is the deep seated system involved in anti- Matebele conspiracies such as The evil 1979 Grand Plan, Matabeleland genocide which continues covertly to date and the 14 November Zimbabwe military coup d'etat.
This saves as an appeal to the ever alet and much wiser Mthwakazi, not to be fooled by thesewolves in sheep skin.
Mthwakazi Omuhle, khaliphanini njenge zinyoka kodwa libemnene njengamaJuba. Abaziyo bathi: OLUNGAZIWAYO ALUTHEZWA
Ilotshwe Ngu》》
Wilson Mahlafuna and Khohliso Maqhoba
Source - Wilson Mahlafuna and Khohliso Maqhoba
All articles and letters published on Bulawayo24 have been independently written by members of Bulawayo24's community. The views of users published on Bulawayo24 are therefore their own and do not necessarily represent the views of Bulawayo24. Bulawayo24 editors also reserve the right to edit or delete any and all comments received.