Opinion / Columnist
How am I making the life of my Mthwakazi brother better
21 Apr 2018 at 07:40hrs |
Views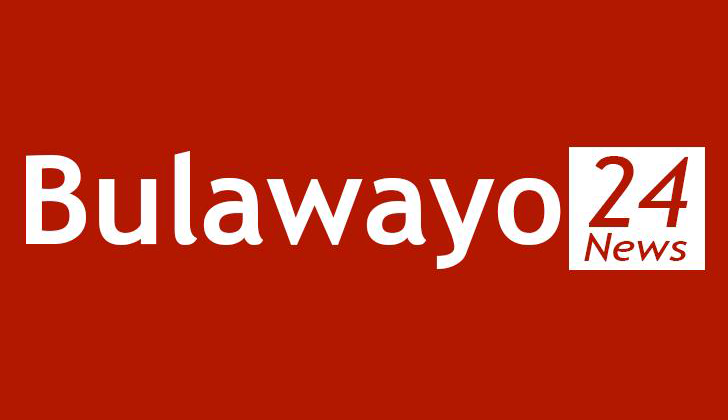 I appreciate the reality of Shona hegemony, however it does not justify the levels of hatred that we exhibit here. Secondly, none here has been able to convincingly articulate the direction of a Shona free Region and Mthwakazi by extension. Thirdly, I am yet to see strategies for Mthwakazi economic emancipation. Very few here run registered businesses, very few are educated or adequately exposed, very few understand the dynamics of nation building, very few here own significant commercial property in Mthwakazi. Kulokutshona sithethisana lamaShona let's develop ourselves to the point of weaning ourselves from Shona dependency at a collective level. I propose the following
1. Abasegoli develop yourselves liyekele ukuba ngama menial workers. 20 years no certificate umuntu esebenza umsebenzi ongela pentsheni? Akula Shona hegemony egoli. Fundani madoda. Legalize your stay lekele ukuba ngama illegal immigrants. Thole unguThamsanqa Dube ma useZim. Egoli sungu Sifiso Mncube? Honestly ungafunda icertificate siyabhalwani? Also sebenzani egoli lithenge izindlu eZimbabwe. Not ukuhlala emkhukhwini egoli uphinde uzolwela I family house ekhaya. Akeliphumelele sibone ukuthi nxa kungela mashona liyathuthuka.
2. Abasegoli labalapha let's Start businesses. Let's register them and not operate angathi ngumsika. Employ abakini. Khathesi lizala one one abantwana coz alilamali yesapoti. Qhatshanani lizale. Registered business can compete for tenders from where tribalism is not rife like kuma council lama municipality. Khathesi lingcwatshwa nguNyaradzo, uFalakhe ufile fi. I Line Yakho yi econet? Is there a law stopping us from running big business? Amashona are systematic in their takeover. Thina sibhizi siyapopota. Vukani emaqandeni
3. Let's create social institutions that are pro Ndebele. Lizonda amaShona kodwa lisonta ematshetshi abo. AFM, Zaoga, Magaya, Makandiwa lokungamatshetshi kwa these days. Abakini abalabantu emachurch Lina lipha amaShona itithe le offering. Lifoswa ngubani? Religion n colonialism are cousins. Start ama club esport, awemali, grocery lama burial society etc. Bambanani libumbe okwenu.
4. Educate each other. Make sure all your relatives go through school. Pay their fees. Umuntu kafundisi umntaka mfowabo. Angafunda uzafundisa abanawakhe. Thathani abasekhaya libafundise. Yekelani ukwenza amaTonga ohouse girl labo garden boy. Educate them labo. Yekelani ukuthatha izihlobo ekhaya zizogcina abantwana. Bafundiseni lababantu. AmaShona manengi. Kawasale labantwana. Kabagebhe engadini ngapha libafundise ulimi lwethu.
5. Let's promote our arts industry senelise to compete globally. Khathesi amandebele amanengi ahlabela umsobho lodoti. AmaShona angena nga??
6. Let's push for legislation that benefits us e.g. diaspora vote, devolution, quota systems and policies. I will explain this sometime.
7. Let's strengthen our locally founded political parties at regional level and first consolidate that power then move towards national politics. Why would Zapu, Ansa, contest in Zvimba when they have no seat kibo. Let's create political strongholds sekelane lento zamashona. For now even uku MDC Alliance vote Chamisa phezulu vote Zapu MRP ANSA phansi for council and MP. Kungekudala siyanqoba. Zanu Ndonga used to do it. Let's did it too
8. Abasegoli qoqanani lizovota. Budget to come and vote lekele ukusishawuda Lina lingasincedisi.
9. Zibuze this question HOW AM I MAKING THE LIFE OF MY MTHWAKAZI BROTHER BETTER. WHAT VALUE AM I ADDING TO MY PEOPLE
Asekeleni ukuthatha sithethisa amashona. Ulaka lwethu aluye ekulungiseni izinto. Igukuragundi le grand plan were silent strategies. Let's not be social media commentators kuground sifile. Ongazi ububi beShona system (not people ) kasowakithi. Asenze sithule babone ngezenzo. Ukubathethisa akusolvi inkinga zethu. Singenzi njengenja ekhonkotha imota ehambayo yona isale ilokhe ilambile
Source - Online
All articles and letters published on Bulawayo24 have been independently written by members of Bulawayo24's community. The views of users published on Bulawayo24 are therefore their own and do not necessarily represent the views of Bulawayo24. Bulawayo24 editors also reserve the right to edit or delete any and all comments received.