Opinion / Columnist
Rhodesia better than Zimbabwe?
20 May 2021 at 06:38hrs |
Views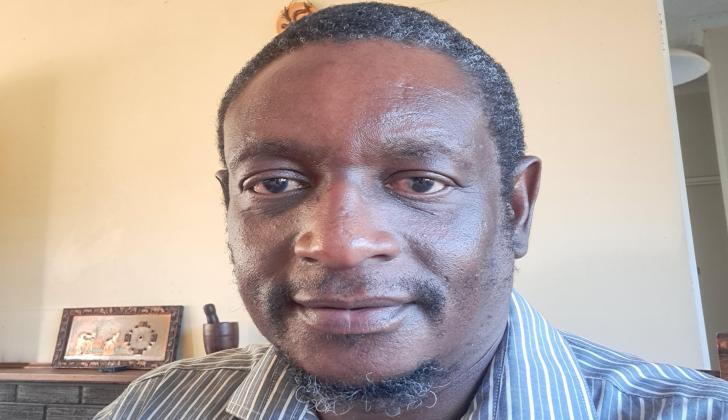 I RECENTLY penned the most painful and heart-rending article, titled, Our elderly experienced life under both Rhodesia and Zimbabwe, so why arrest them when they say Ian Smith was better?
I found it extremely troubling and even difficult to fathom the depths to which our tyrannical ruling elite has sunk. They are prepared to stoop so low in their shallow attempts at cowing the citizenry.
They persecuted an elderly lady just because she had expressed her personal view that colonial Rhodesia under Smith was better than independent Zimbabwe under President Emmerson Mnangagwa. Who does that?
What an uncultured and uncivilised administration that arrests its elders for expressing their opinions on the state of affairs in our country? Well, that lady from Gweru was reportedly released after receiving a stern warning.
Is it any wonder that the Gweru woman considers Rhodesia better than Zimbabwe? Reports say the elderly woman was complaining over a high cost of living, neglect of the elderly, and economic decay.
The level of political subjugation and dictatorship by the ruling elite is unfathomable. In the last 41 years, only Zanu-PF through the late former President Robert Mugabe and Mnangagwa have ruled the country.
Mnangagwa, who wrested power from Mugabe following a military coup in November 2017, was the late former President's key security adviser since the 1970s. However, it is interesting when one looks at the list of Prime Ministers that presided over Rhodesia after it became a "self-governing colony of Britain" from 1923 to 1979 when the so-called majority rule set in. I deliberately mentioned, British colonialism, as the country never truly became independent, but merely changed colonisers, and now it's under the grip of the Chinese.
In total, there were 10 different administrations from that of Charles Coughlan, Howard Moffat, George Mitchell, Godfrey Huggins (almost 20 years) to Garfield Todd, Edgar Whitehead, Winston Field, and Ian Douglas Smith (15 years), who was replaced by Abel Muzorewa, and three political parties.
It is interesting to note that among the colonialists them-selves there were never any re-ports of suppression and brutality against the opposition.
Their mission was to maintain their hold on power so they supported one another for purposes of controlling the black majority I am happy like all right-minded Zimbabweans that colonialism ended, but I am not happy with the direction our current leaders are taking the country. Why should our so-called government segregate against fellow citizens?
Politics should be a playground of sound ideas and debates, not violence or any such chicanery like constitutional amendments to control the majority without let up.
State broadcaster, the Rhodesia Broadcasting Corporation (RBC) clearly served the interests of the white settler minority. It was not biased towards, or against, any white political party. It tried to be fair and balanced in its reportage.
The same can be said of the security forces military, intelligence, police among others as they were never deployed against fellow white people but against the blacks.
We are now independent, we ought to protect our own. We can't shoot our own black people with impunity, neither should the State abduct members and supporters of the opposition, sexually abuse, beat them up, burn their homes, persecute or prosecute them by weaponising the law. Yet, all we have witnessed ever since 1980, has been sustained genocide against fellow blacks.
Talk of the Gukurahundi massacres in the Ndebele-speaking Matabeleland and Midlands provinces, and political violence perpetrated by State agents in successive elections.
Since 2000, hundreds of opposition supporters were murdered, and hundreds more mutilated, beaten up, and their homes razed to the ground.
Those who boldly criticise the ruling Zanu-PF elite are labelled "unpatriotic", jailed, and banned from contesting in elections, should the mooted Patriotic Bill becomes law No elections since the year 2000 have ever been free, fair and credible.
Even the ousted Mugabe con-fessed that he actually overwhelmingly lost to the opposition MDC's Morgan Richard Tsvangirai in 2008, in an election in which he declared himself the winner after the MDC leader pulled out of the race citing persecution of his supporters by State security agents.
In this country, the Constitution can be amended merely to protect and consolidate the grip on power of only one man.
At the same time, State media serves the interests of one political party, and one leader, with food and other aid distributed on partisan lines. Does all this not paint an embarrassing picture about how we are governing the country?
Should this not prompt those in power to reevaluate how they are running this great country, and start respecting the people they always brag of having "freed"?
If white Rhodesians could be so loving, respecting, protecting, and caring for their own, why can we not do the same?
------
Tendai Ruben Mbofana is a social justice activist, writer, author, and speaker. He writes in his personal capacity.
Source - newsday
All articles and letters published on Bulawayo24 have been independently written by members of Bulawayo24's community. The views of users published on Bulawayo24 are therefore their own and do not necessarily represent the views of Bulawayo24. Bulawayo24 editors also reserve the right to edit or delete any and all comments received.