Opinion / Columnist
Zimbabwe's re-engagement effort faces brickwall
15 Nov 2022 at 04:50hrs |
Views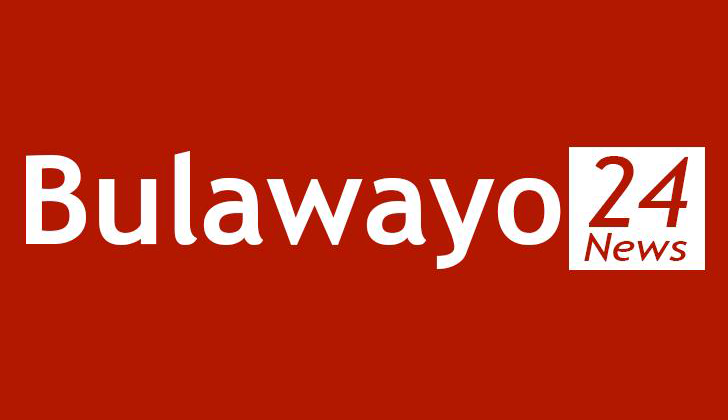 The Zimbabwe's re-engagement drive is largely influenced by many issues, chief among them political instability, democracy, high inflation and unemployment.
Through the ongoing re-engagement efforts, Zimbabwe is seeking re-admission into the international community of nations after the country fell out when it embarked on a controversial land redistribution exercise in 2000.
Since coming into power, President Emmerson Mnangagwa has been preaching the re-engagement gospel because he has realised that the international community holds the keys towards reviving the economy.
However, the chief tenets needed for the re-engagement effort to succeed appear missing, among them economic and political transformation.
"Economic reformation is considered a central motive behind the re-engagement drive. During India's re-engagement with the West, the economic reformation agenda was one of India's key demands, and was initiated because of external debt, unmanageable balance of payments situation, high inflation and fiscal problems," says Dev Mtisi, a freelance journalist.
Economic reform lies in changing the existing policies, institutions, regulations as well as legislation. Thus, economic reform is an important ingredient for re-engagement.
Receiving international financial assistance to empower Zimbabwe's economic development is another driver of re-engagement.
Africa University international relations student Ekanayake Chatrna believes "The foreign aid role in stimulating economic growth is seen by the supplement it gives to the domestic sources of finance. Advantages of foreign aid is one of the reasons why developing countries seek re-engagement, as aid will go an extra mile in revamping their dead economies."
Foreign aid flows to developing countries has been on the rise in recent years. The rise of remittance flows and the significance of remittances in economic development is one of the reasons why Zimbabwe is seeking to re-engage with the rest of the world.
"There is a correlation between re-engagement and employment opportunities. Foreign direct investment (FDI) is crucial to developing countries and their inflow leads to employment opportunities," said Rizvi Nishat, a Mozambican embassy employee. Zimbabwe should re-engage because there is a likelihood of attracting FDI which will result in the creation of employment.
Also, a re-engagement between US and China was based on building trade relations.
Chipaike Mhandara, an economist points out: "Zimbabwe and China relations are based on their trade relations which has been significant to the Zimbabwean government, especially during international isolation."
Therefore, building of trade relations can be classified as one of the key tenets for re-engagement.
Libya under Muammar Gaddafi only managed to get sanctions imposed on his country lifted after he re-engaged those who had extended the santions.
According to Nephew Maziwisa, a social media influencer: "Muammar Gaddafi in 2003 decided to change course through re-engagement after going through a number of years of isolation and international sanctions for holding weapons of mass destruction and support for terrorism. In 2004, the United States uplifted its sanctions on Libya."
Zimbabwe is, however, currently hoping to re-engage with those who isolated her by making very little to no effort to show that it is indeed ready and prepared to rejoin the international community.
And standing in the way of Zimbabwe's re-engagement efforts are several hurdles, among the being human rights violations, failure to implement political and economic reforms, persecution of civic society political activists, as well as journalists. Other challenges are government's failure to resolve its prolonged issue of corruption, electoral violence and the thorny Gukurahundi issue.
Burdened by these sticking issues, little wonder many of the country's economic sectors such as agriculture, mining, tourism, industry and commerce in general are hardly showing any signs of benefitting from the ongoing re-engagement exercise because internally these issues are adversely affecting them as well.
Human rights activist Tinashe Chopasi says: "There is an increasing vocal popular discontent regarding the poor health facilities, poor remuneration of government workers and prolonged abuse of State properties by ruling party leaders. People are experiencing poor health conditions, high inflation and abuse of citizens."
A University of Zimbabwe lecturer, Patricia Mbesa asserts: "Without unity in the domestic populace, it becomes difficult for the government to succeed with the re-engagement policy as citizens seem to be against this policy and other government policies which do not seem to benefit the public."
Given these challenges and many others, government's re-engagement efforts appear to be riding serious turbulence.
Source - Newsday Zimbabwe
All articles and letters published on Bulawayo24 have been independently written by members of Bulawayo24's community. The views of users published on Bulawayo24 are therefore their own and do not necessarily represent the views of Bulawayo24. Bulawayo24 editors also reserve the right to edit or delete any and all comments received.