Search / Elev8
Elev8 TV celebrates the nomination of the Octavia Ephraim Show for the category of Best TV Show at the 9th SABC Crown Gospel Music Awards 2016 to be held on the 27th of November 2016.The annou...
Published: 28 Oct 2016 at 07:39hrs | 394 | by Agencies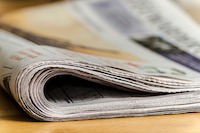 SOUTH Africa-based Bulawayo born pugilist, Elvis Victor Moyo, on Saturday night lost to ex-South African Junior Heavyweight champion Danie Venter in a non-title fight at Pretoria North City Hall. Moyo...
Published: 28 Jul 2013 at 21:52hrs | | by Staff Reporter
BUDDING Bulawayo pugilist Elvis Victor Moyo will take on former South African heavyweight champion Osborne Machimana at Sandton Convention Centre in Johannesburg, South Africa, on 2 March.The...
Published: 22 Jan 2013 at 04:32hrs | | by Sports reporter
Load More Stories