Search / Godongwane
South Africa's Finance Minister Enoch Godongwana has revealed that a case of sexual harassment has been opened against him. In a statement released in his personal capacity on Saturday, 13 August 2022...
Published: 15 Aug 2022 at 17:49hrs | 1662 | by Staff reporter
Unionists across the African continent and in particular the Acting President of NMWUZ - Mine Workers' Union of Zimbabwe Mr Kurebwa Javangwe Nomboka have hailed President Cyril Ramaphosa's recent Cabi...
Published: 11 Aug 2021 at 19:33hrs | 16 | by Maxwell Teedzai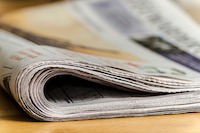 Ngiyabingelela Mthwakazi kaNdaba, Mthwakazi kaMzilikazi, Mthwakazi omnyama, lina bonduku zibomvu, izindlela zimhlophe. Kuleshlava esesangena shiqe esizweni seMbabala sadala umonakalo omkhulu n...
Published: 19 Feb 2021 at 19:32hrs | 58 | by Nkonzo Mathanda
Load More Stories