Search / Nacso
Namibia's wildlife conservation efforts were this year boosted following the U.S. Government's removal of the unnecessary hold on the African elephant trophy hunting imports. The five-yea...
Published: 27 Apr 2022 at 08:14hrs | 546 | by Emmanuel Koro
Once considered to be voiceless and almost powerless, southern African hunting communities are increasingly becoming powerful and are now demanding win-win benefits from international hunting by remov...
Published: 13 Dec 2021 at 08:07hrs | 299 | by Emmanuel Koro Johannesburg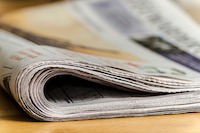 They bring international hunters and income to Africa. Additionally, they contribute to wildlife management and conservation through acceptable hunting...
Published: 11 Oct 2021 at 19:01hrs | 3 | by Emmanuel Koro
Load More Stories