Search / Winbig
"The world is flat or round not because you or me say it is flat/round. It is round because the mountain of supporting evidence say it is round," my Secondary School teacher used to say. Zimba...
Published: 24 Jan 2023 at 17:04hrs | 1406 | by Patrick Guramatunhu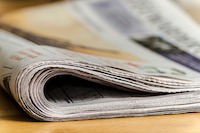 ZIMBABWE's main opposition party led by Nelson Chamisa, Citizens Coalition for Change (CCC) marked its first anniversary Tuesday.The party was formed on 24 January 2022 after a prolonged ...
Published: 24 Jan 2023 at 16:34hrs | 670 | by Staff reporter
Load More Stories