Search / Bookies
The Voice contestant Donel Mangena has been given the royal seal of approval ahead of this weekend's semi-final.The 16-year-old, who is odds-on favourite to win the competition, has been invit...
Published: 04 Apr 2018 at 21:58hrs | 1661 | by Staff reporter
There's a lot to be said about anyone wanting to bet on a game or try their luck with slots. The individuals who get into betting – be it in casino games or in sports games - experience a thrill tha...
Published: 29 Jun 2017 at 17:38hrs | 640 | by Mafu Sithabile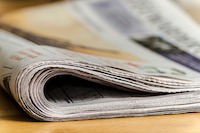 Jamie Carragher is the bookies' favourite to be the first Liverpool player to foul Anfield old boy Fernando Torres on Sunday when they clash with bitter rivals Chelsea at Stamford Bridge.Bookm...
Published: 04 Feb 2011 at 21:14hrs | 608 | by Byo24News
Load More Stories