Search / Embasy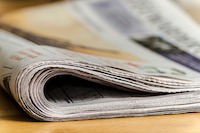 The Russian Embassy in Harare has said the incident in which a 24-year-old man was shot and seriously injured in unclear circumstances on Wednesday night after he had approached a policeman on duty oc...
Published: 27 Oct 2022 at 18:18hrs | 1392 | by Staff reporter
I had the rare opportunity of finding myself and other Cdes, within the walls of the Embasy of Zimbabwe for a business forum that never was. The mention of Business, incited me to attend the event wit...
Published: 27 Dec 2017 at 18:48hrs | 5125 | by Malwande Nyathi
Progressive Democrats Zimbabwe leader Barbara Nyagomo has compiled a list over 559 Churches in Zimbabwe and expressed her wish that if these denominations were companies in the country the nation will...
Published: 08 Jan 2017 at 05:30hrs | 3379 | by Stephen Jakes
Load More Stories