Sports / Local
2015 Premier Soccer League fixtures released
26 Feb 2015 at 19:35hrs |
Views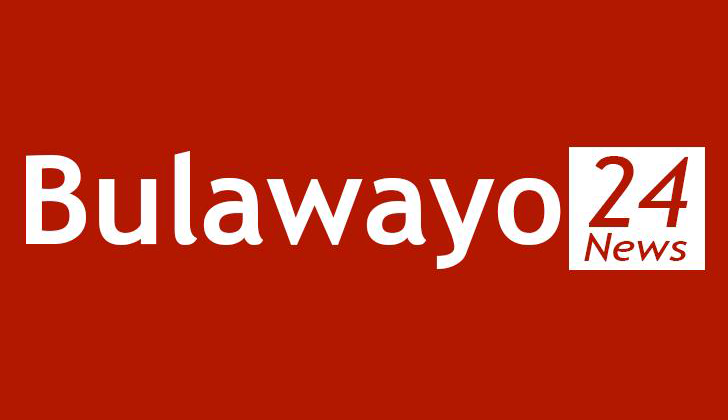 REIGNING champions Dynamos start the defence of their Castle Lager Premier Soccer League title with a home fixture to Buffaloes, according to the draft fixtures released yesterday.
Forgotten champions Highlanders will kick off their campaign away to 2014 surprise runner ups ZPC Kariba at.
Tsholotsho Pirates will start their campaign away to Harare City before they box with Bosso on Match day 2.
Bosso will face Caps United on match day 7 and Dembare on match day 14.
Week 1
Triangle v Hwange
Chicken Inn V Flame Lily
Whawha V Caps United
FC Platinum V Dongo Sawmills
Harare City V Tsholotsho Pirates
How Mine V Chapungu
Dynamos V Buffaloes
ZPC Kariba V Highlanders
Match Day 2
Tsholotsho Pirates FC V Highlanders FC
Harare City V Chicken Inn FC
Flame Lily FC V Whawha FC
Caps United FC V F.C Platinum
Dongo Saw Mills FC V How Mine FC
Buffaloes FC V Triangle FC
Chapungu FC V Dynamos FC
Hwange FC V ZPC Kariba FC
Match Day 3
How Mine FC V Caps United FC
Whawha FC V Harare City FC
FC Platinum V Flame Lily FC
Chichken Inn FC V Tsholotsho Pirates FC
Dynamos FC V Dongo Saw Mills FC
Triangle FC V Chapungu FC
ZPC Kariba FC V Buffaloes FC
Highlanders FC V Hwange FC
Match Day 4
Dongo Saw Mills FC V Triangle FC
Harare City FC V FC Platinum
Chicken Inn FC V Whawha FC
Flame Lily FC V How Mine FC
Caps United V Dynamos FC
Tsholotsho Pirates FC V Triangle FC
Chapungu FC V ZPC Kariba FC
Buffaloes FC V Highlanders FC
Match Day 5 `
Dongo Saw Mills FC V Triangle FC
How Mine FC V Harare City FC
FC Platinum V Chicken Inn FC
Dynamos FC V Flame Lily FC
Triangle FC V Caps United FC
Whawha FC V Tsholotsho Pirates FC
Highlanders FC V Chapungu FC
Hwange FC V Buffaloes FC
Match Day 6
Tsholotsho Pirates FC V Buffaloes FC
Harare City FC V Dynamos FC
Chicken Inn V How Mine FC
Flame Lily FC V Triangle FC
Whawha FC V FC Platinum
Caps United V ZPC Kariba FC
Dongo Saw Mills FC V Highlanders FC
Chapungu FC V Hwange FC
Match Day 7
Buffaloes FC V Chapungu FC
Hwange FC V Dongo Saw Mills FC
Triangle FC V Harare City FC
Dynamos FC V Chicken Inn FC
ZPC Kariba FC V Flame Lily FC
How Mine FC V Whawha FC
Highlanders FC V Caps United FC
F C Platinum V Tsholotsho Pirates FC
Match Day 8
Tsholotsho Pirates FC V Chapungu FC
Harare City FC V ZPC Kariba FC
Chicken Inn FC V Triangle FC
Flame Lily FC V Highlanders FC
Whawha FC V Dynamos FC
United FC V Hwange FC
F C Platinum V How Mine FC
Dongo Saw Mills V Buffaloes FC
Match Day 9
Highlanders FC V Harare City FC
How Mine FC V Tsholotsho Pirates
ZPC Kariba FC V Chicken Inn FC
Hwange FC V Flame Lily FC
Triangle FC V Whawha FC
Buffaloes FC V Caps United FC
Dynamos FC V F C Platinum
Chapungu FC V Dongo Saw Mills FC
Match Day 10
Tsholotsho Pirates FC V Dongo Saw Mills FC
Harare City FC V Hwange FC
Chicken Inn FC V Highlanders FC
Flame Lily FC V Buffaloes FC
Whawha FC V ZPC Kariba FC
Caps United FC V Chapungu FC
Platinum V Triangle FC
How Mine FC V Dynamos FC
Match Day 11
Dynamos FC V Tsholotsho Pirates
Hwange FC V Chicken Inn FC
Chapungu FC V Flame Lily FC
Highlanders FC V Whawha FC
Dongo FC V Caps United FC
ZPC Kariba V F.C Platinum
Triangle FC V How Mine FC
Buffaloes FC V Harare City FC
Match Day 12
Dynamos FC V Triangle FC
Harare City FC V Chapungu FC
Chicken Inn FC V Buffaloes FC
Flame Lily FC V Dongo Saw Mills FC
Whawha FC V Hwange FC
FC Platinum V Highlanders FC
How Mine FC V ZPC Kariba FC
Tsholotsho Pirates FC V Caps United FC
Match Day 13
Triangle FC V Tsholotsho Pirates FC
Dongo FC V Harare City FC
Chapungu FC V Chicken Inn
Caps United FC V Flame Lily F
Buffaloes FC V Whawha
Hwange FC V FC Platinum
How Mine FC V Highlanders
ZPC Kariba FC V Dynamos
Match Day 14
Whawha FC V Chapungu FC
Harare City FC V Caps United FC
Chicken Inn FC V Dongo Saw Mills FC
Triangle FC V ZPC Kariba FC
Tsholotsho Pirates FC V Flame Lily FC
FC Platinum V Buffaloes FC
Dynamos FC V Highlanders FC
How Mine FC V Hwange FC
Match Day 15
ZPC Kariba V Thsolotsho Pirates
Flame Lily FC V Harare City FC
Caps United FC V Chicken Inn
Dongo FC V Whawha
Chapungu FC V FC Platinum
Hwange FC V Dynamos
Highlanders FC V Triangle
Buffaloes FC V How Mine
Source - Byo24Sports