Sports / Soccer
Bosso, Zifa to meet
28 Jan 2017 at 08:35hrs |
Views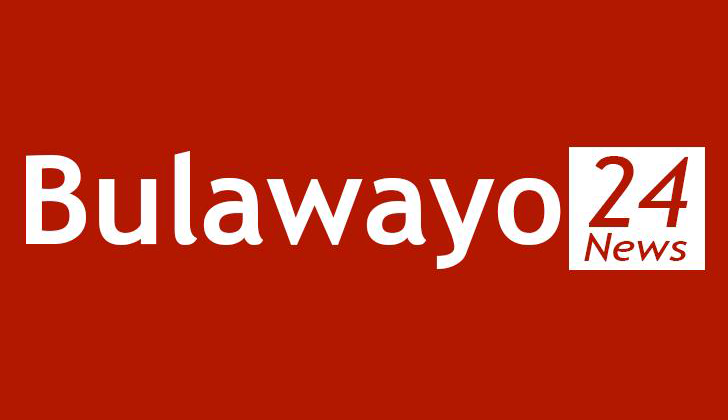 HIGHLANDERS bosses last night met Zifa vice-president Omega Sibanda in what the club's board chairman Mgcini Nkolomi described as a "social meeting" ahead of their annual general meeting set for the Clubhouse tomorrow.
Chronicle Sport could not ascertain the agenda of the meeting, but sources said the discussion was meant to bring understanding between the national association and the club following suspensions of Bosso chairman Peter Dube and former chief executive officer Ndumiso Gumede last year.
Nkolomi confirmed meeting the Zifa vice-president, but could not be drawn into disclosing the details.
"Who told you we're meeting the Zifa vice-president? Anyway, it's just a social gathering and there's nothing more I can say," he said.
Highlanders' bona-fide members meet tomorrow for their AGM and suspensions of Dube and Gumede are among the topics that members are keen to discuss.
With the suspensions before the relevant Zifa subcommittee, there is nothing that Highlanders can do other than wait for the national mother body to deliver an outcome.
Apart from the suspensions, members are expected to deliberate on the club's survival following the expiry of Bosso's sponsorship deal with BancABC.
Bosso are reeling under a debt of close to $1 million and it appears there's no solution in sight to save the country's oldest football club from collapsing.
Highlanders' executive led by acting chairman Modern Ngwenya has found no joy in trying to get sponsorship for the club to cushion it from spiralling costs associated with running an institution as big as Bosso.
Our sister paper, B-Metro reported yesterday that BancABC has cut the sponsorship package by half, with Highlanders set to get $200 000.
Secretary-general Emmet Ndlovu, who is also doubling up as chief executive officer, said the chairman's report will address the sponsorship matter.
He also said the Bulawayo giants are close to sealing a deal with their primary sponsors.
"In accordance with the club's constitution, we notified our members about the AGM through an advert inserted on January 8, 2017. That the meeting shall be held on January 29. The chairman's report will cover issues to do with the players that the club has secured for the 2017 season as well as progress on sponsorship. The treasurer and board chairman will also present their reports. Any other business shall be listened to where due notice has been given," Ndlovu said.
Critical to note is that the chairman's report will be presented by Ngwenya, who was voted into office last February as vice-chairman after promising to help transform the club by ensuring it gets sponsorship.
Ngwenya is holding fort for Dube, who was suspended by Zifa late last year alongside Gumede whose contract expired on December 31. Gumede has since retired from football.
Dube is accused of unlawfully interrupting formal proceedings during a Zifa congress. He is also charged with attempting to incite chaos by urging PSL club representatives to denounce lawfully made resolutions, charges which he denies.
Ngwenya and his team have managed to tie down, among other top players, Rahman Kutsanzira, Simon Munawa and Peter Muduhwa. They are said to be in the process of getting left-back Honest Moyo to pen a new deal.
The executive is believed to have extended contracts of the technical staff by a year.
During his campaign for the club's vice chairmanship last year, Ngwenya had said he was eager to transform Highlanders.
The then Harare-based Ngwenya presented a 10-point manifesto, which included, among other things, assisting the club in strengthening the supporters' chapters, mobilising financial support, especially in Harare, help youth development programmes at the club, play a part in fortifying the secretariat and add value by availing himself whenever required.
Ngwenya, a former Highlanders Harare supporters' chapter chairman, pledged to ensure a rapid embrace of technology to improve efficiency and effectiveness of communication for speedy decision making, which would make redundant various unofficial chat forums that spread malice and lies about the club.
Key in his campaign was the promise to bring sponsorship to the club.
He told members that he had access to captains of industry, especially in Harare, and would harness those to create strategic relationships in an effort to convince them to either sponsor or make donations to the Highlanders cause.
Tomorrow's meeting presents Ngwenya with a perfect opportunity to let members know what he has done in the last 12 months towards fulfilling those promises.
The same goes for treasurer Donald Ndebele, who highlighted the need to improve management at the turnstiles. Ndebele noted that there were a lot of leakages in gate-takings' revenues and he wanted to plug them.
He is also expected to brief members on strategies adopted to arrest the ballooning debt.
Meanwhile, Ndlovu said Highlanders' ambitious project to erect a perimeter wall around the clubhouse, a move aimed at hosting events at the facility to generate revenue for the 90-year-old football team will not suffer stillbirth.
The total cost of the project is pegged at $151 000. The project seems to be struggling to get the buy-in of the corporate world.
A section of the perimeter wall, a three-metre block is being sold for $550, with the company that takes it up enjoying two years of adverting on the block.
A sample of the advertising space has already been erected. Long time Bosso benefactor Kenneth Mhlophe, through his company Nokel Security, has bought two blocks to advertise his security entity.
"The project will continue and members will be briefed accordingly about the project," Ndlovu said.
Source - chronicle