Sports / Soccer
Simba Nhivi commands Caps United coup against soldiers
02 Apr 2018 at 07:38hrs |
Views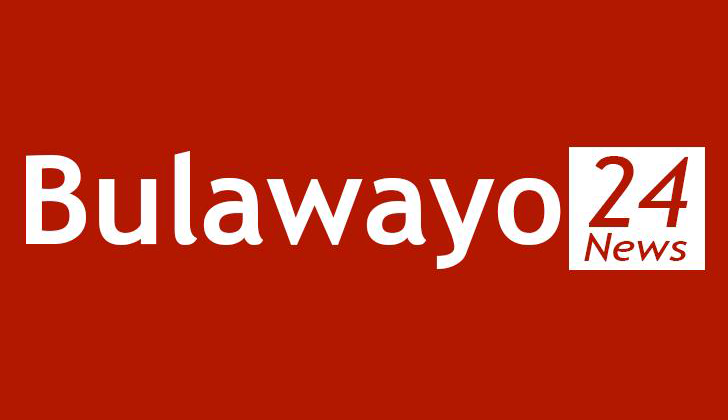 Black Rhinos 0-2 Caps United
JUST when he needed goals to get his latest romance with Caps United well and truly underway, after an indifferent start, striker Simba Nhivi scored twice, and could have doubled his tally, to inspire the Green Machine to their first Castle Lager Premiership victory this season.
The nomadic forward, who is back at the club he helped win the league championship two years ago with some crucial goals, including the one that won the title in the victory over Chapungu at Ascot in the final game of the season, has had a rough return to the Green Machine after a stint in Tanzania.
He was booed by a section of the club's fans in their draw against FC Platinum as he strugged to impose himself in the game.
But the forward found a way to show those who doubt him that he still could play a big part in this campaign with a double strike which powered the dominant Green Machine to a victory they deserved.
He appears still short on confidence, which can only delight coach, Lloyd Chitembwe, who can only hope that once Nhivi gets into shape, and finds his range, he could supply them with a lot of goals.
One has to credit Chitembwe for the way he has matured in the past few years because, given the way Nhivi parted company with Caps United last year, after a spectacular fallout with the coach, for the gaffer to still embrace him and in the process putting the interests of the club ahead of their differences, is the epitome of professionalism.
Even when the Makepekepe fans have been calling for Nhivi to be substituted, in the league matches he has played, Chitembwe has stuck with his man.
Bring in the spectacular fallout between Lloyd Mutasa and Denver Mukamba, which forced the player to be loaned out of Dynamos and into the Caps United ranks, then you get a good picture of the difference between the two coaches.
While Chitembwe appears to have mellowed with time, putting the interests of his club ahead of his personal issues, Mutasa is being accused by his critics of not performing the role of mentor and father in his fallout with Denver.
Chitembwe was elated with his charges' display and showered Nhivi with praises.
"Obviously, I am happy with the win. We have always been playing well but somehow goals have not been coming. The fact that we have been able to create scoring chances means we have been doing great and I always believed we would start scoring the moment we rectify those shortcomings," he said.
"I am happy for the boys, they played well and scored two goals. I want to give credit to Black Rhinos, they played well and actually came at us but the boys stood resolute.
"Simba (Nhivi) is a good player and has always been playing well. He has so much energy. He helps the team defensively and is a hard worker. It's a pity he has not been scoring but I know he can. I am happy for him. He played well and deserved to score those goals."
Black Rhinos coach, Herbert Maruwa, who has lost three and won just once in their first four matches, was disappointed with the defeat but said his players gave a good account of themselves.
"Defeat is part and parcel of the game of football. It is unfortunate we keep on losing concentration. In this match, my players lost concentration at the crucial moments and we were punished.
"The other thing is we created a lot of scoring chances. Actually, we managed to create more than what our opponents did.
"In a game of football, you should score if you manage to create scoring opportunities but in as much as I am disappointed with the defeat, I am also happy that we managed to create scoring opportunities.
"But, at the end of the day, Caps United converted their chances and we failed to do likewise. That's what made the difference. We played well, especially in the second half, where we camped in our opponents' half.
"That shows a team with a lot of intent and we hope to do well the next time."
This Caps United side appear to have a lot of balance and Chitembwe gave Denver his first start since his arrival at the Green Machine.
The midfielder had a decent spell but he was overshadowed by the strength, technique and presence of Nigerian forward, Abasirim Chidiebere, who was also thrown into the fray by Chitembwe.
Strong, focused and with good technique, the Nigerian showed he has quality and was unlucky not to cap his shift with a goal when his strike, after great work in the box, appeared to strike the hand of a defender.
Given that Ronald "Rooney" Chitiyo is still to make his return to the Green Machine, there is no questioning that this is a side pregnant with seasoned players who will have a big say in the destiny of the league title.
With time, Denver will regain fitness and grow more confident and Peter "Rio" Moyo, who came in as a substitute to take control of the midfield appears a good investment.
Yet Black Rhinos had seized control of proceedings in the opening half an hour and could have opened the scoring in the 10th minute but Tapiwa Sibanda's dipping free-kick from outside the box went inches over.
Then, Makepekepe forced a corner in the 15th minute which saw Denver unleashing a drive which was met by Dennis Dauda but the defender's headed effort was pushed back by Rhinos 'keeper Herbert Rusawo and Nhivi teed the rebound home.
There were chances for Rhinos, too, Lot Chiunga missed from close range after a miss kick by Carlton Mudzabwa. After three straight draws, this was a welcome win for Chitembwe and his men amid a party atmosphere inside the giant stadium.
Teams
Black Rhinos: H Rusawo, T Sibanda, Bruce Homora, A Mbara, D Mudadi, A Gahadzikwa (W Kpinda 63rd min), M Mambare, M Mekiwa (T Jaravani 52nd min), W Taderera (M Chigora 62nd min), L Chiunga.
Caps United: P Chigumba, C Munzabwa, V Musarurwa, D Dauda, S Makatuka, K Nyamupfukudza (C Kamhapa 82nd min), S Nhivi, J Ngodzo, J Zhuwawu, A Chidiebere (P Moyo 57th min), D Mukamba (T Chiunye 66th min)
Source - chronicle