News / Local
Biti takes dig at Mthuli Ncube
10 May 2023 at 06:02hrs |
Views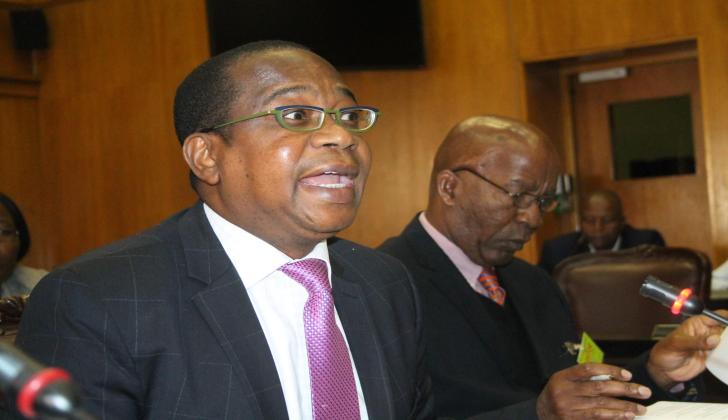 FORMER Finance minister Tendai Biti has taken a dig at current Treasury boss Mthuli Ncube over the free-falling local currency.
"There is rampant rejection of the local currency in the market," Biti wrote on Twitter.
"Local manufacturers are openly rejecting the RTGS [real time gross settlement], proving once more that an economy will never be run by statutory instruments. There is an urgent need to address the failed de-dollarisation experiment. What a disaster."
Government has introduced a cocktail of measures to stabilise the local currency including gold coins but without success.
"Zimbabwe has remained trapped by multiple crises — economic, political and social. The decay of infrastructure and the collapse of public services, the mismanagement of the exchange rate, the closure of political space, point to the fact that this lot is the worst regime in the history of governments," Biti said.
The local currency, which was reintroduced in 2019 after a decade of multi-currency system, is trading at over 200% premium on the parallel market.
It is currently trading at between $2 500 and $2 700 to the greenback, against US$1 070 on the official market.
Some businesses have ditched the local currency altogether, charging their goods and services exclusively in United States dollars despite threats by government to unleash the Financial Intelligence Unit on them.
Ncube could not be reached for comment.
Finance ministry spokesperson Clive Mphambela requested questions in writing, but had not responded by the time of going to print.
Economists have said the continuous decline of the local currency is due to the Zimbabwe dollar liquidity chasing paltry US dollars, putting pressure on the exchange rate.
Source - Newsday