News / National
Tsvangirai to give Mugabe immunity
10 Mar 2017 at 06:28hrs |
Views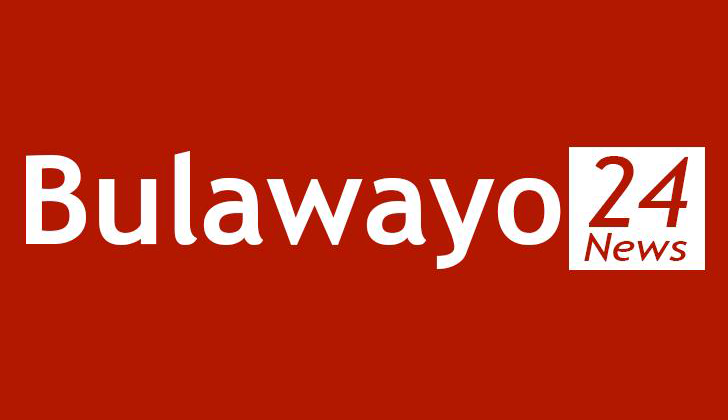 Opposition leader, Morgan Tsvangirai, says he will give President Robert Mugabe and security chiefs immunity from persecution when he forms the country's next government.
Speaking in Harare yesterday, after holding a crucial meeting with the MDC national executive, the popular former prime minister in the government of national unity emphasised that Mugabe and securocrats had nothing to fear when he comes to power - adding that he regretted his failure to assure them their safety when he won the hotly-disputed 2008 polls.
This comes as Tsvangirai is on the cusp of wrapping up an electoral pact with smaller opposition parties, which analysts say could finally see both Mugabe and Zanu-PF defeated in the eagerly-awaited 2018 national polls.
"I have a message to those who have in the past resisted change and who remain keen to subvert the people's will because of their uncertainty due to the prospect of political change in the country.
"I wish to assure everyone that there is nothing to fear in the change that we seek. We have no intention to engage in retribution, and we are only driven by the genuine patriotic spirit to ensure peace, stability and growth.
"Change will be good for everyone. Change will allow everyone to pursue and live their dreams under the protection of the State," Tsvangirai said.
"In 2008, a large part of our fellow citizens in State institutions were reticent and suspicious about the prospects of change.
"The people won the election but there was no transfer of power because of the sceptics of change, those whose reticence about a new Zimbabwe cost this country the opportunity to set a new political direction.
"There will be neither vengeance nor retribution against anyone. There is certainly nothing to fear. In fact, there will be a pension for those who are afraid," the dogged former trade union leader added.
Tsvangirai beat Mugabe hands down in the 29 March 2008 presidential election, which saw results being withheld for a suspiciously long six weeks, amid widespread allegations of ballot fiddling and manipulation.
When the widely discredited results of that poll were eventually announced, Tsvangirai was forced into a presidential run-off which he pulled out of following massive intimidation and violence which saw hundreds of his supporters being murdered in cold blood.
Mugabe would go on to stand in an embarrassing and widely condemned one-man race in which he declared himself the winner.
However, Sadc and the rest of the international community would not accept the poll, forcing the nonagenarian to share power with Tsvangirai for five years to prevent the country from imploding completely.
Former State Security minister and one of the founders of the Zimbabwe People First (ZPF) party, Didymus Mutasa - who was for decades a close confidante of Mugabe - later lifted the lid on that election's rot, following his sacking from Zanu-PF, revealing that the nonagenarian remained in power through chicanery and brute force.
Tsvangirai, who said he was looking to the future with optimism, paid tribute to disaffected war veterans yesterday, who have been feuding with Mugabe since mid last year.
"On behalf of the party I lead, the broad democratic movement and on my own behalf, I want to assure the war veterans, ex-detainees and restrictees that Zimbabweans sincerely welcome their joining the legitimate national demand for the institution of democracy, beyond mere liberation and political independence.
"We sincerely welcome their withdrawal of support from the notion of one-man-rule and one-centre-of power which were never the objective of the protracted liberation struggle.
"Together, let us confront those who have betrayed the ethos of that sacred war. Together, we can all complete the unfinished business of the liberation struggle.
"Indeed, our war veterans, with the support of the generality of our citizens, did not only fight for independence. They also fought for democracy and it was always going to be inadequate to assume the struggle was over merely upon the attainment of independence," Tsvangirai said.
Until their fallout with Mugabe, the fed-up ex-combatants had served as his and Zanu-PF's main power base, waging particularly brutal campaigns against Tsvangirai and the MDC, especially in the bloody elections of 2000 and 2008.
Still, Tsvangirai promised the war veterans that he would look after their welfare and uphold the land reform programme which he declared as irreversible.
"Fellow Zimbabweans should heed our assurance that we have no intention of stripping anyone of their land, save only to address issues of inequality in distribution and productivity on the land that genuinely belongs to us as Zimbabweans.
"Some of us believe in giving beneficiaries the right to land so that this land, for which so many died, can be both an asset and a legacy that can be passed on to future generations.
"True, there will be rationalisation in the allocation of land without any reversal of the sacred principle that Zimbabweans must own their land.
"The Constitution is clear on the value we attach to the liberation struggle and the war veterans who brought us independence through a brutal and protracted war. Their welfare and their plight are matters that we value and hold in sanctity," Tsvangirai said.
He said the MDC and other smaller parties who were coalescing under the banner of the National Electoral Reforms Agenda (Nera) were worried by Zanu-PF's attempts to steal the 2018 elections.
"Everything that is happening in our country today, including this despicable attempt to steal the next election, is a divergence from the core values and principles of the liberation struggle.
"Our brothers and sisters went to war, not only to liberate the country but also to democratise it. As a nation, we have always placed a premium on the right to vote, then referred to as one-man-one-vote, itself one of the reasons the heroic people of Zimbabwe went to war.
"Any attack or subversion of the right to a credible vote is an assault on the ethos of the liberation struggle.
"I want to assure Zimbabweans that we will do everything we can to protect their vote, even though we cannot do it alone. We appeal to all Zimbabweans to work together in the patriotic quest for this nation to hold free, fair and credible elections," Tsvangirai said.
Controversy has erupted over the past few weeks, following the government's sudden decision to sideline the UNDP from assisting in the procurement of BVR (biometric voter registration) kits, with unanswered questions being raised about how and where the stone-broke administration was able to secure funding for this, to the staggering tune of $17 million.
"No political party should be allowed to unilaterally superintend an electoral process as that can only imperil or endanger the people's will.
"The government, as currently composed, is constituted of one political party. It is pertinent to note that when a government so-constituted hijacks an important process, it means simply that Zanu-PF, an interested party, has unilaterally taken over the work of an independent commission (Zec) ahead of a watershed poll.
"This should be cause for national alarm given how Zanu-PF has in the past used violence and dubious companies such as Nikuv International Projects to steal the people's vote.
"As a party, together with our colleagues in the broader democratic movement, we take great umbrage at the brazen hostile take-over of the electoral process by a political party when such work is solely reposed in an independent commission," Tsvangirai said.
Source - Daily News