News / National
'Zimbabwe cannot afford a coup,' says Coltart - worse a dictatorship but is stuck with one thanks to you
18 Nov 2017 at 23:34hrs |
Views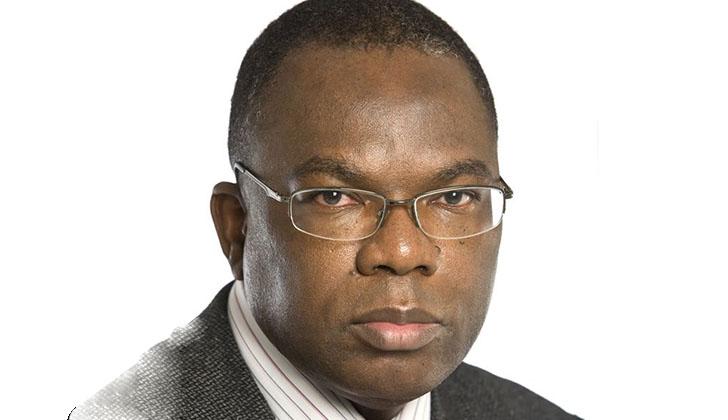 "Zimbabwe simply cannot afford to have a de jure or de facto coup!" Senator David Coltart tells us.
True. But neither can Zimbabwe afford to have a de facto one-party, Zanu PF, cum one-man Robert Mugabe dictatorship and yet that is exactly what this country has had for the last 20 years if not 37 years!
Each time Senator Coltart, Morgan Tsvangirai, Eddie Cross, Welshman Ncube, Tendai Biti or any of the other MDC leaders start pontificating about what has gone wrong in Zimbabwe and how worse things will get; my stomach chains. Zimbabwe had the golden opportunity to implement the raft of democratic designed to dismantle the de facto dictatorship agreed in the 2008 Global Political Agreement (GPA). The task of implementing these reforms fall to Senator Coltart and his MDC colleagues and they had five years, FIVE YEARS, FIVE BLOODY YEARS, to get the job done. They failed to get even one reform implemented!
Whilst it can be said many of the MDC leaders such as Tsvangirai himself had no clue during the GNU what the reforms were about much less how they were going to be implemented; even now many still have no clue. Still one cannot say the say about the likes of Senator Coltart and a few others, they knew what the reforms were about. Yet even they failed to get even one reform implemented because Mugabe bribed the entire MDC leadership with the trappings of power; generous salaries and allowances, a former white-owned farm and a $4 million mansion for Ncube and Tsvangirai respectively, etc. In return MDC leaders kicked reforms into the prickly pear thicket!
"MDC leaders were busy enjoying themselves during the GNU they forgot why they were there," remarked one SADC leader, who were the guarantor of the GPA, in sheer exasperation!
If Coltart and friends had implemented the reforms then Zimbabwe would have got rid of her de facto dictatorship and so the coup, whether it is de jure or de facto is academic, would have never happened.
The people of Zimbabwe are celebrating the coup because they believe it has ended the de facto dictatorship, at least, that is what many are hoping and praying for. The coup is the lesser of the two evils removing the greater evil, the dictatorship.
"For all the ambiguity in General Chiwenga's statement it challenges President Mugabe either to turn his back on his wife and other members of the G40 faction or to face the wrath of the military," Coltart argued. "In reality however it provides Mugabe with little choice - because the thought of Mugabe turning his back on his wife at his age, and in his state of dependence, is unthinkable."
With such a shallow grasp of issues, it is easy to see why Coltart and his MDC friends failed to implement even one reform during the GNU! Mugabe is a corrupt, vote rigging and murderous tyrant whose megalomania had reduced Zimbabwe into a banana republic causing untold human suffering and death. He was not being asked to cut ties with his G40 friends or divorce his wife; he was being asked to resign as president and end his tyrannical rule. Only a sick man would consider that "unthinkable"!
What next for Mugabe? If he does not resign, impeach the tyrant. Just get on with it!
What the people of Zimbabwe must understand is that the coup got rid of the de facto one-man dictator, Robert Gabriel Mugabe. It has not even touched the de facto one-party dictatorship; the Army, civil service, judiciary, ZEC, everything that has made the Zanu PF such a ruthlessly oppressive, looting, vote rigging and murderous regime.
When Major General Moyo total the nation and the world in the small hours of Wednesday morning that he and his fellow coup plotters were "targeting the criminals" around Mugabe everyone knew he meant the G40 members. But who does not know that the Zanu PF dictatorship cabal was much bigger than the G40 element!
The de facto one-party, Zanu PF, dictatorship is very much alive; remove the dictator, his wife and a few of her G40 friends has trimmed the Zanu PF dictatorship making it leaner. But if anyone thinks it is died, they could not be more wrong.
After 37 years of tyrannical rule we should have a clear idea what we want to happen in Zimbabwe - the implementation of the raft of democratic reforms agreed in the 2008 GPA. We should also know that the coup has not even asked for any reforms. The coup is about removing Mugabe to replace him with Emerson Mnangagwa, that is not what we want.
It would be a great national tragedy if all the long suffering people of Zimbabwe get out of this political upheaval is swapping one dictator for another as happened in Egypt! The 2008 to 2013 GNU was a wasted golden opportunity to end the de facto one-party dictatorship we must make sure that the golden opportunity brought about by the 15 November 2017 coup to implement the reforms is not wasted too!
Yes, of course, Zimbabwe did not want and cannot afford a coup but, worst of all, we did not want and have paid dearly for having and being stuck with dictatorship for 37 years. We, the people of Zimbabwe, must make it clear the coup will have saved a useful purpose if it completely dismantle the dictatorship. If all the coup manage to do is remove one dictator but only to replace him with another then there is nothing to applauded those behind this treasonous act!
We want democratic change, genuine democratic change complete with free, fair and credible elections. We know what we want and we want it now! We have waited for free and fair elections for 37 years already; we are not going to wait another day longer and this is not negotiable, not now not ever again.
Source - Wilbert Mukori