News / National
Mnangagwa should not apologise for the Gukurahundi genocide
01 Feb 2018 at 05:44hrs |
Views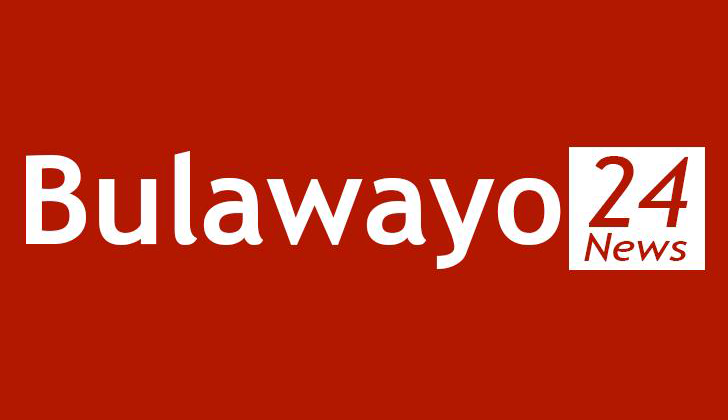 President Emmerson Mnangagwa should not apologise for the Gukurahundi massacres because that is not his "baby" but that of his former boss, Robert Mugabe, analysts contend although others feel he lost a golden chance to apologise on behalf of his Zanu-PF party.
The sentiments were raised after Mnangagwa's interview with the international media during the just-ended World Economic Forum in Davos where he was repeatedly asked to apologise for the massacres.
In response, the president had said he had put together a Commission to look into the Gukurahundi issue while also appointing one of his deputies, Kembo Mohadi to deal with the contentious issue. Mnangagwa also added that he has signed the National Peace and Reconciliation Bill into law, and would be willing to appear before the Commission if called to do so.
Mnangagwa was State Security minister in the early 1980s when the North Korea-trained Fifth Brigade killed an estimated 20 000 people in the Midlands and Matabeleland provinces, a figure he also disputed during the Davos interviews.
Playwright Cont Mhlanga said Mnangagwa must not apologise to the gallery and media. "Who said people want an apology in the first place? No, the president must not apologise to the gallery and media. That would be very disrespectful of him to the dead and the affected.
"In fact, he must not speak about Gukurahundi before Mugabe does. Gukurahundi is Mugabe's baby before anyone else. He was the man in charge," said Mhlanga.
He added that all Mnangagwa should do is facilitate for Mugabe to come to the districts and have dialogue with the local people where his Gukurahundi operated in the presence of traditional leaders. "No one will harm him," Mhlanga said.
"This Gukurahundi enterprising in posh hotels must come to an end. No Gukurahundi victims are buried in hotels and none in the cities shares their everyday lives with Gukurahundi mass graves.
"It is people in the districts that do. If Mohadi has been tasked by Mnangagwa to lead on the Gukurahundi genocide, then all he has to do is bring Mugabe to the districts so that the dialogue can move to a closure."
Social analyst Rejoice Ngwenya said that Mnangagwa must not try and accept responsibility over everything Mugabe did.
"That is a mistake. When we put pressure on Mnangagwa over Gukurahundi, we are simply saying to him: 'Hey, you were part of the system. Tell us what happened.'
"His being defensive and arrogant takes the spotlight from the real criminal - Mugabe - to himself. He had a great opportunity to apologise on behalf of Zanu-PF, but he takes it personally so the buck keeps falling on him."
Ngwenya said Mohadi, who has been tasked with the issue is a victim of Gukurahundi. "So a rape victim does not investigate her case on behalf of the rapist. It is an oxymoron.
"Let me put this to rest: Mnangagwa was not president or commander-in-chief, so he should not accept to shoulder the blame, but apologise on behalf of the perpetrators - his party - then allow victims to tell their own story before responding."
Former National Healing and Reconciliation minister Moses Mzila Ndlovu said for anyone to expect Mnangagwa to apologise for the genocide is an illusion.
"I, however, appreciate the persistent questioning by the interviewer at Davos but Mnangagwa was just being evasive. This is a sign that justice is a remote issue."
Ndlovu said when we compare the effort to the millions or billions of dollars that are going to be used to compensate white farmers; you see that the Gukurahundi issue is being taken lightly.
"The people of Midlands and Matabeleland deserve better. This was an ethnic genocide or ethnic cleansing. This is why some of us are calling for the International Criminal Court intervention, because it seems he is being persistently arrogant.
"We have seen that before with Mugabe, assigning a Ndebele-speaking vice president to deal with the issue; John Nkomo with the Organ for National Healing, Reconciliation and Integration and Phelekezela Mphoko. Now we see that with the appointment of Kembo Mohadi.
"This is just identical to what Mugabe did; this was just a cosmetic change. Mnangagwa is not being genuine and reliable. There is no integrity in this," said Ndlovu.
Ibhetshu Likazulu secretary-general Mbuso Fuzwayo said people must not pressurise Mnangagwa to apologise if he does not want to.
"It is up to Mnangagwa to make an assessment of the role he played and action to take. He should just know what's good for him as a person who participated in the atrocities.
"We need to know what he as Emmerson from Mapanzure thinks. I don't think it was a government policy, said Likazulu.
Political analyst Maxwell Saungweme, however, believes Mnangagwa should have apologised. "Yes. He should have apologised as these atrocities were State-sponsored.
"So when one is head of State, they take responsibility for actions of previous regimes, more so in this case he was part of the State's apparatus then and arguably, directly involved."
Saungweme added that the president's dodging of the question, betrays him as man of little honour, a man not willing to really turn a new page on key issues.
"He is stuck in the past and no real transformation comes with that mentality. We cannot wish that important issue to be a bygone when we have people currently living the horrors of the aftermath of that gory and despicable act of commission by the State.
"The victims deserve justice and people must not stop speaking about this until Zimbabwe's government meaningfully addresses this.
"He also lied to the world that he set up and independent commission to look into that. What type of independent commission is chaired by a vice president, who himself also suffered directly or indirectly from the atrocities and has been compromised over the years by co-option into the camp of the perpetrators?"
Political analyst Vivid Gwede said Mnangagwa was a bit dodgy and avoided direct answers on many crucial questions and the issue Matabeleland was one of them.
"The other issue was the issue of elections where he intimated that those who commit violence don't apply to do so, yet as national leader he should have simply stated the government's zero tolerance to such people.
"In a forum intended to create confidence, investors wouldn't want to be left hanging because of equivocation on critical questions.
"He appeared to be arguing that people must not look back, but probably the CNN correctly observed in an interview it is convenient for someone in government to say so," said Gwede.
He added that the reality is that while he was clear on the economic front, he left a lot to be desired where he was supposed to address the political reforms questions.
"One hopes that this so-called new government is not forgetting that Zimbabwe's international isolation primarily a result of political developments than its economic status," said Gwede.
Spokesperson Crisis Coalition Tabani Moyo said Mnangagwa should not find it difficult to apologise for the heinous crimes committed against humanity in the early 80s.
"His body language must show contrition rather than aggravation through impressing on processes towards national reconciliation and healing.
"If he is serious about national reconciliation and healing, he needs to come in the open and apologise while he sets the policy framework to handle the dark chapter of our national existence," said Moyo.
Social analyst Rashweat Mukundu said Gukurahundi is the most controversial issue that the president faces in his leadership and a matter that needs careful consideration.
"I think the political leadership must apologise for this sad chapter of our history which has been politicised.
"While Mnangagwa could have apologised, the question is was that the right platform and would that not have been seen as political grandstanding. I think away from cameras, Zimbabwe must deal with its issues more genuinely," said Mukundu.
A fierce critic of the president and former Cabinet minister Jonathan Moyo, who is now in self-xile, said Mnangagwa just did not get it.
"So
#Zimbabwe
's ED . . . refuses to apologise for
#Gukurahundi
. He just does not get it! So much for the transition, new era, new dispensation, new transparency or new whatever run by the instigators & enforcers of Zim's darkest post-independence past," Moyo wrote on his verified Twitter page.
Source - dailynews