News / National
Chamisa's supporters petition Mnangagwa?
11 Sep 2022 at 15:19hrs |
Views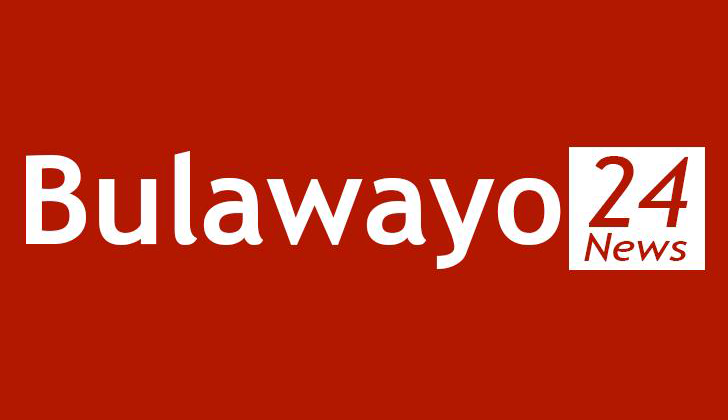 SOME eminent Zimbabweans, including businesspeople, former ministers, sports personalities, academics and civil society leaders, have written to President Emmerson Mnangagwa, seeking restoration of the law in the case of Citizens' Coalition for Change legislators Job Sikhala and Godfrey Sithole as well as 14 others from Nyatsime who have been detained for almost 90 days without trial, The NewsHawks reported.
The petition was sent to chief secretary to the President and Cabinet Misheck Sibanda by academic Ibbo Mandaza, on behalf of the petitioners.
The NewsHawks could not independently verify if all the petitioners had signed but Mandaza last night said it was authentic.
In their petition dated 9 September 2022, the group requested that Mnangagwa institute an inquiry into the case and how the judiciary has been weaponised to crush dissent.
Among the 107 petition signatories who said the detention is unjust are business mogul Strive Masiyiwa, former deputy prime minister Arthur Mutambara, world renowned sculptor Dominic Benhura, author Tsitsi Dangarembga, civil society leader Brian Kagoro and respected sports personalities who made names for themselves on the global stage, Nick Price, Bruce Grobbelar, Byron Black, Henry Olonga and Tatenda Taibu.
Musician Thomas Mapfumo, former judges Simplicius Chihambakwe and Ahmed Ebrahim, academics Brian Raftopolous and Eldred Masunungure were also part of the petitioners.
Former ministers Simba Makoni and Dzingai Mutumbuka also signed. South African Broadcasting Corporation journalists Sophie Mokoena and Peter Ndoro were among the petitioners.
Sikhala and Sithole are facing charges of inciting violence. Sikhala has an additional charge of obstructing justice.
"We petition Your Excellency to bring to your consideration, a most unusual situation obtaining in the arrest and detention of MPs Honourable Job Sikhala and Honourable Godfrey Sithole, and 14 residents of Nyatsime, Chitungwiza following the violence of 14 June 2022 in Nyatsime.
Our duty to Zimbabwe constrains us from maintaining silence," reads the petition.
"The multiple denials of bail these two have endured, multiple times in the Magistrates Court and multiple times in the High Court, makes for an unusual and unprecedented situation. We cannot think of any prosecution in recent times where one has been denied bail for such numerous times, for offences of inciting public violence and obstruction of justice, which Honourable Sikhala is charged with, and inciting public violence, which Honourable Godfrey Sithole is charged with. MPs Job Sikhala and Godfrey Sithole have now spent 85 days in pre-trial incarceration at Chikurubi Maximum Security Prison.
"When this is juxtaposed to the timely and little-resisted granting of bail to high profile politically exposed persons accused of serious corruption, and they being flight risks, questions about the equal treatment of persons before the courts arise. There appear to be targeted differential treatment of those arrested and detained for charges emanating from political circumstances."
They noted that Sikhala and Sithole have been subjected to leg irons and sometimes denied access to visitors and lawyers.
The petitioners questioned why victims of violence were also arrested and why Zanu-PF members implicated in the violence in Nyatsime following the murder of a CCC activist Moreblessing Ali were not arrested.
"While we all noted the political violence that occurred in Nyastime, it is curious that arrest and detention was targeted at members and perceived supporters of the political opposition. No one associated with any other formation was arrested. Among the 14 residents currently in detention are victims of arson who were arrested upon presenting themselves to a police station to report the arson," the petition reads.
The petitioners reminded Mnangagwa that Sikhala has been arrested more than 60 times without a conviction. They decried the weaponisation of the law.
"The unusual trajectory that these cases have taken cannot be ignored. These cases, in our view, warrant an inquiry into how the justice system has come to this. The consequences of ignoring this will be too dire for Zimbabwe's young democracy to bear," reads the petition.
"The criminal justice system was never created as a platform to silence or punish political dissent or holding of divergent views. When that happens, as is happening to Honourable Sikhala, Honourable Sithole and the 14 residents of Nyatsime, it erodes the value and essence of the criminal justice system and diminishes public confidence and trust in the justice system. That should not be allowed to happen. Where the criminal justice system is weaponized against dissent, there are no victors. The justice system, the accused and the generality of Zimbabweans derive no benefit from this. Should there be cause, by all mean the law must take its course. But doing so without cause erodes confidence in the justice system."
Sikhala and Sithole were arrested on 14 June 2022 after a prayer meeting they held in memory of Ali who had been gruesomely murdered by a Zanu-PF activist on 24 May. Since then, the duo has applied and consequently been denied bail five times at both the magistrates' court and the High Court.
The signatories said the treatment was too unjust for them to keep quiet.
"The injustice is too visible to ignore, and we would be unfaithful in our devotion to the country if we remain silent,"
"We expect a resolution to this abuse of law and process," they added.
Meanwhile, Sikhala and Sithole appeared in court on Friday for a ruling on their application to have prosecutors Michael Reza and Lancelot Mutsokoti serve the defence counsel with state papers in preparation for a trial date set for 15 November 2022.
The state had been ordered to make the documents available by 18 August but they failed. The accused now want the magistrate to charge the state prosecutors with contempt of court.
The defence has since applied to be given a time frame within which the state ought to serve them with the required papers.
Source - thenewshawks