News / National
Ramaphosa's money laundering scandal, South Africa greylisted
24 Feb 2023 at 20:28hrs |
Views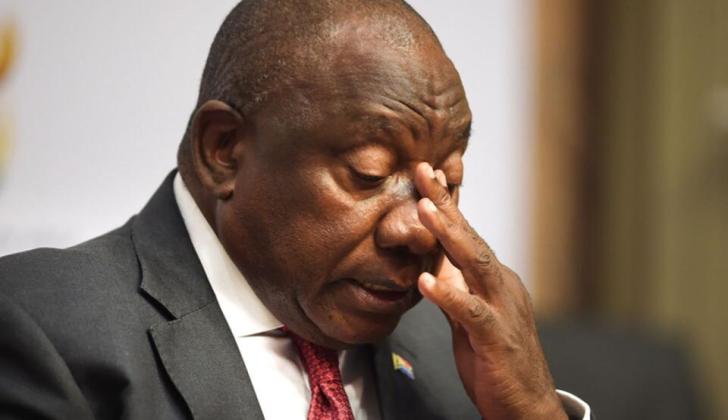 President Cyril Ramaphosa's was found to be complicit on all allegations. Picture: Phando Jikelo/African News Agency (ANA)
South Africa, whose President Cyril Ramaphosa has been implicated in money laundering scandal, has been greylisted by the Financial Action Task Force (FATF), an intergovernmental body that sets global standards to combat money laundering and terrorist financing.
The move puts South Africa in the company of countries such as Syria, Haiti, Yemen and Mozambique.
The watchdog's decision signals to global banks, financial institutions and investors that the country is not fully compliant with anti-money laundering and terrorist financing standards.
The FAFT took the decision during a meeting this week in Paris. In a statement on Friday afternoon, the group said that Nigeria and South Africa have been added to the grey list.
It said that in recent months, South Africa has made significant progress on many of its recommended actions to improve its system.
But more work is needed to increase investigations and prosecutions of money laundering, as well as the seizure of assets due to crimes. Eight areas of improvement were identified.
Friday's decision was not unexpected. Delivering the Budget in Parliament on Wednesday, Finance Minister Enoch Godongwana said SA should be "prepared for the possibility" of greylisting.
In response to the announcement on Friday, Godongwana said South Africa would work to "swiftly and effectively address all outstanding deficiencies and strengthen the effectiveness of its anti-money laundering and counter-terrorist financing regime".
Godongwana said Cabinet has considered the action plan put forward by the FATF and had committed to actively work with the watchdog.
"Government recognises that addressing the action items will be in the interest of South Africa, and that doing so is consistent with our existing commitment to rebuild the institutions that were weakened during the period of state capture, the effectiveness of which is essential to addressing crime and corruption," he said in a statement.
More due diligence, higher costs
Greylisting is expected to hike the cost of doing business in South Africa by increasing the amount of due diligence companies have to carry out.
South Africans may also find sending funds offshore and transacting with international banks more onerous.
Greylisting has also historically also led to a decline in foreign investment. A report by research firm Intellidex noted last year that capital flows, foreign direct investment and portfolio inflows all tended to decline after a country was greylisted.
On Friday, Intellidex managing director Peter Attard Montalto said in a note that while the decision was expected, it was still "deeply unfortunate".
For SA to be quickly removed from the list, there would need to be a "step up in effort from the whole of government led from the very top", particularly around the criminal justice sector.
"We see limited market and growth impacts short run but this will grow over time if foreign banks think SA will be stuck on the list," he said.
Source - news24