News / National
NSSA gives doctors pay rise
26 Feb 2023 at 09:50hrs |
Views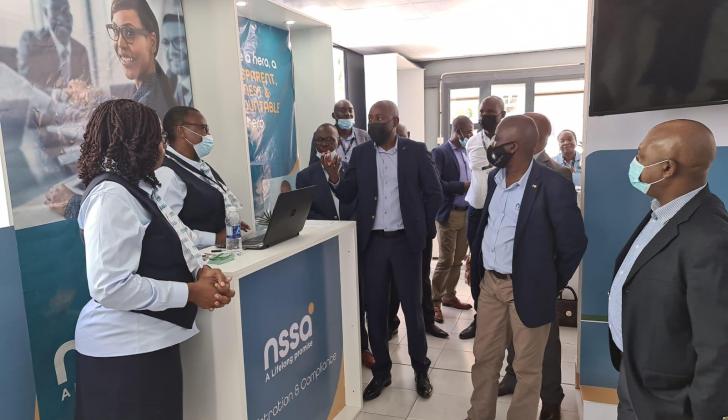 The National Social Security Authority (NSSA) has given its doctors a pay rise as the state-owned entity moves to stop the brain drain.
NSSA acting general manager Charles Shava said NSSA has not been spared by the brain drain as its medical staff continue to seek greener pastures.
The increment is with effect from January 1.
"The NSSA board has with effect from 1 January increased the allowances it gives to its doctors," Shava said.
"It has been difficult for NSSA to retain its medical staff due to poor remuneration and allowances.
"The increases will help curb the perennial loss of medical staff to other local employers who pay occupational health doctors more money."
He added: "NSSA doctors are qualified in occupational health and they are, therefore, in high demand across industries especially the mining sector.
"They are responsible for treating injured workers in industry as well as adjudicating on all medical matters under its two schemes.
"They also determine the level of injuries and applicable compensation for all injured workers.
"These are specialised trainings that NSSA invests in its doctors and therefore we can't afford to train and lose so easily."
Shava said NSSA will now be looking to review conditions of service for all its critical staff who include engineers, lawyers, accountants, actuaries, investment specialists, social security specialists and occupational health staff among others.
"The number one resource for NSSA is all its staff and, therefore, we will do everything within the law to improve their welfare," he added.
"The welfare of NSSA staff is critical to the board as NSSA staff are invested with looking after millions of dollars of public funds.
"The retention of key staff is, therefore, at the top of our priorities. "
The country continues to lose thousands of healthcare workers to greener pastures.
Estimates say the country has lost over 3 000 health workers in the past two years.
Source - The Standard