News / Education
Great mistake and mischief in rush to implement new curriculum
26 Feb 2018 at 20:09hrs |
Views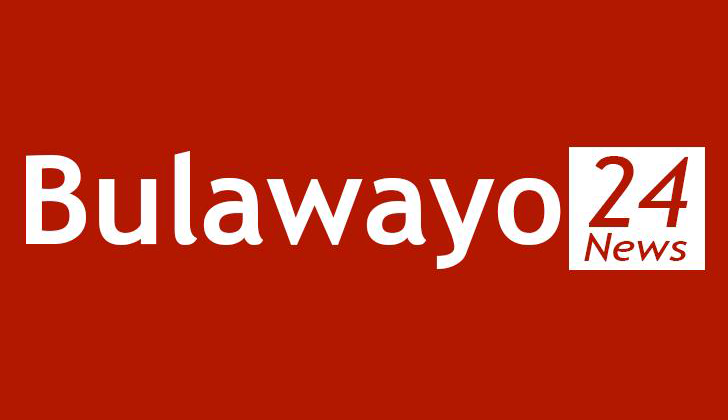 Sometime in the late 1997, the government of Zimbabwe, through its two ministries of Education resolved to conduct an inquiry into the then Education and Training System. A commission of inquiry lead by Mr Nziramasanga was set up and it was the presidential commission of enquiry into Education and Training in Zimbabwe.
The commission in its finding recommended that Zimbabwe was lagging behind and was supposed to dump the old education curriculum and introduced a new one to meet international standards. The new curriculum wasn't an overnight thing as it was seen to consume a lot of resources for it to be implemented. However, the Nziramasanga Commission's finding wasn't implemented until when Dr Dokora became Primary and Secondary education minister of Zimbabwe.
When Dr Dokora introduced new curriculum in schools, key stake holders like teachers, teachers' unions and parents weren't consulted. There was an outcry over its introduction as it was imminent and rural schools faced the most challenges to implement it. Some civic groups tried to stop it through court action but they failed. School children were introduced to 'Tasks and continuous assessment'. It was a special burden to both teachers and pupil. The changes introduced by Dr Dokora made education very expensive and tiresome as it increases the workloads to both teachers and students. Schools do not have enough resources to start the program at the same time parents were given an extra cost.

……On the coming in of new President Cde ED Mnangagwa
The coming in of Cde ED Mnangagwa as President of the Republic of Zimbabwe was positively welcome by Zimbabweans and many people the world over. People viewed his coming in as an avenue through which positive governance change would be realised. Cde Mnangagwa is 'famed' for his pro-people policies, how he listens to the people's voices. This is in sharp contrast with what his predecessor; Mr Robert Mugabe had been doing since 1980.
President Mnangagwa promised when he came back from his short stint in exile, he said,"...today we are witnessing the beginning of a new and unfolding democracy. Cde Mnangagwa, like many have already heard from him, subscribes to the 'Vox populi, vox Dei', a Latin maxim meaning, 'the voice of the people is the voice of God.'
By saying the 'voice of the people is the voice of God', the maxim was matched practically. When the President put in place his ground hitting cabinet, he had Cde Dokora, the then controversial Minister of Primary and Secondary Education, included in it, only to remove him only 48 hours after appointment but well before being sworn-in. This gesture was viewed by many as one that has never taken place in the history of this country, to see a President revisit his action after a statutory declaration. Many Zimbabweans from all walks of lives, be it teachers, teachers unions, students, parents et cetera, welcomed Dr Dokora's sacking.
It goes without saying it that there was nothing personal between Dr Dokora and the people, but had issues with his reforms and some elements of the new Educational curriculum. People were aggrieved by the way he imposed the new curriculum which is bent on destroying our colourful and highly esteemed education sector. Dr Dokora was vigorously implementing obsolete recommendations.
The new curriculum would have been an excellent policy, but the timing was bad. Government hurriedly implemented it without adequate consultations. Dr Dokora's successor, Prof Paul Mavima seems to be more arrogant, he is not tolerating the pressure from various stake holders but instead vowed to continue with the new curriculum at the expense of parents since the program is not fully funded. People celebrated the coming in of Prof Mavhima thinking he would revise the curriculum and align it with the people' demands. Research has shown that the new curriculum has brought with it inherent conflicts and clashes between stakeholders and the government, which is not healthy at all. By having it in place, education has become unexpectedly exorbitant and unpredictable.

Absence of examination supplements
What aches many is fact that candidates who intended to supplement Ordinary and Advanced level subjects can no longer follow the traditional registration process but they have to be attached to an examination centre for continual assessment under the new curriculum, irrespective of the number of subjects to be set for. Zimsec actually issued a statement to the effect that candidates who intend to sit for exams under the new curriculum were required to adhere to the set requirements. The statement further stated that all those who want to sit for exams to write subjects that they want will have to register at approved centres and have their works or tasks moderated by a teacher from that institution after which it will be moderated by Zimsec itself.
What this would mean is that those who go to work will no longer be catered for in the education sector of their country, where there is an unfettered constitutional right to education. This would mean so since it would be no longer possible for one to walk into an exam centre without having done set course work tasks, all work is brought in periodically and moderated, then one can sit for examinations, all being done over a two year period; where this then contributes a mere 30 percent of the exam which is then added to the actual exam marks.
To tell the truth, we are very disturbed as Zimbabweans why the education sectors are slowly facing possible demise in the hands of technocrats, it will remain a tale of arrogant. While the old government was in a hurry to introduce the NEW CURRICULUM, it failed to make adequate arrangements and provisions for the training of teachers who were going to teach the new material contents in the curriculum. Dozens of schools across the country are yet to receive books and other learning materials for the new curriculum and teachers are still using resources from old curriculum. Despite training offered to few teachers in 2017, many said they lacked the materials required to kick-start the new curriculum system of education. Parents are now calling on the Government to ensure that materials are distributed to ease learning. Teachers need the syllabus for guidance on the objectives of the various topics. They can teach without textbooks but they need the guidance of the syllabus.
 

Having stated all this, the government through line ministry, must engage stakeholders to get full support and maintain the status quo. It can't be tolerated to hear some regions got zero percent pass rate and the school authorities quickly shifts the blame on the newly introduced curriculum. The ministry is just introducing learners to a new curriculum that will make them fail to deal with issues directly affecting them. The new curriculum will destroy our learners' creativity if stakeholders are not properly engaged. They need to call stakeholders and seek their view, a minister don't just sit down and make policies anyhow; it's not proper. He needs to consider the players as well. Let's contribute. They just sit down on their own and make policies without consideration for those that will implement them. We don't want this in the new government's new dispensation.
Source - Luke Mbune Chakaza correspondent