News / Press Release
Uloyiko's SYO announces Board of Trustees after ground-breaking SAfm Interview
19 Oct 2016 at 19:05hrs |
Views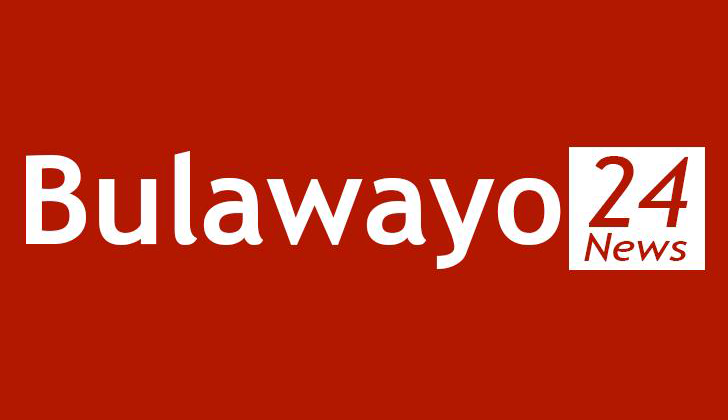 Siphesakhe Youth Organization (SYO) is pleased to announce its formally constituted and appointed Board of Trustees and its Secretariat after its succesful SAfm Radio Interview in South Africa. The members of the Board of Trustees and Secretariat come from a variety of backgrounds and are based in different countries. It is hoped that these various backgrounds and experiences and networks in different countries will strengthen the cause of SYO's work with its debut Theatre Play "uLoyiko" and increase the impact of our Project around the world. The Board will give guidance to the running of the Project and ensure its success.
About Loyiko
Through Loyiko Play, SYO brings to theatre goers and audiences the evil, the dark and depraved side of humanity driven by lust and quest for absolute power in Zimbabwe, personified by none other than Robert Gabriel Mugabe, the current president of Zimbabwe. This ethnic Genocide committed against the people of Matebeleland and Midlands was termed "Gukurahundi", a Shona word that means the early rain that washes away chaff before the spring rains.
Conservative estimates of the number of people who were killed during this Genocide are put at more than 20 000 by the Catholic Commission for Justice Report: Breaking the Silence, Building True Peace released in 1997. The true and accurate figures, which are estimated to run into millions, are yet to be established by authentic research and reports post the Robert Gabriel Mugabe era in Zimbabwe.
The Board and its Secretariat
The following are the appointed SYO Board Members:
Ms Phindiwe Ncekana
She is a long ANC serving member who is currently working for the ANC and has been training youths on leadership since 2008. She has also worked for the Ahmed Kathrada Foundation in the past. She is a human rights activist and has strong interest in pursuing justice for the oppressed peoples of the world including the people of Palestine.
Princess Mgetshani Mabhena
She is the daughter of the King of the Ndebele in South Africa, HRM King Makhosonke Mabhena. She is a finance graduate currently working in the finance industry. She also does work for the King Makhosonke Foundation that focuses on education, cultural and economic development.
Douglas Nkomazana
He is a military veteran of the armed struggle and is a former member of the Zimbabwe Peoples' Revolutionary Army (ZIPRA) whose Commander-in-Chief was the late Joshua Mqabuko Nyongolo Nkomo. He comes from Matebeleland and has been involved in resisting land confiscations in Matebeleland. He is an advocate for Truth and Justice for Gukurahundi Genocide. He is based in Canada.
Thembani Dube
He was born and bred in Matebeleland. He is a strong advocate for Truth, Justice, Reparations and Healing for the Gukurahundi Genocide survivors.
Mr Dube's main political interests are Restoration of Human Rights for oppressed peoples around the world and the Restoration of oppressed small Nations found within Nation States around the world. He is a committed cultural activist who is extremely passionate about the Restoration of Matebeleland's culture and its Heritage sites. An enthusiast for the public memorization of Matebeleland's significant history and its key historical figures.
The following are the Secretariat:
Dr Thabelo Budeli
A medical Dr and a business woman. She is Loyiko's Fundraiser.
Yanga Mhluzi
A student at the Cape Town University of Technology, a human rights activist, Loyiko Script Writer and the current spokesperson for SYO. A few days ago (7th October 2016) he conducted a Gukurahundi Genocide ground-breaking interview on SAfm Radio, South Africa's leading radio station with Ayanda Manala, uLoyiko's Research fellow.
Siphelo Mtshetsha
Founder and a Logistics Director of SYO and a member of ANC.
Prosper Nkosi
He is the Project Director of SYO. He has worked in various Youth organizations and is currently working with the University of Stellenbosch Research Department.
Ayanda Manala
He is the Research Officer for SYO. He works as the Action Aid Youth Advocacy Inspirator and recently (7th October 2016) conducted a ground-breaking interview on SAfm Radio together with Yanga Mhluzi giving a historical narrative basis for Gukurahundi Genocide and its on-going implementation in Matebeleland.
Siphesakhe Youth Organization can be visited on the following website for more information: www.uloyiko.co.za, They are also available on facebook and twitter.
SYO can also be contacted via Yanga Mhluzi on the contacts provided below:
E-mail: publicrelations@uloyiko.co.za
Tel: 0027627649602
Source - Siphesakhe Youth Organization, SYO