Opinion / Columnist
Corruption must be non-biased Mr President - Pan Zim
20 Mar 2018 at 13:47hrs |
Views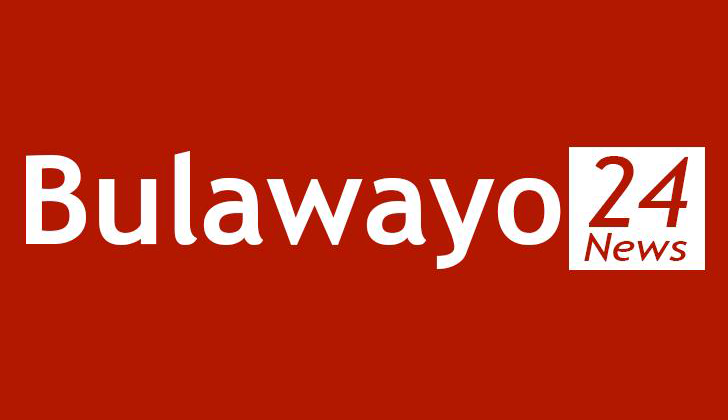 The Head of State and Government who is also the Commander-In-Chief of the Zimbabwe Defence Forces, President Emmerson Mnangagwa and other prestigious titles you carry, Vice President Rtd General Constantino Dominic Nyikadzino Guvheya Chiwenga, Vice President Kembo Mohadi, And the rest of our beloved countrymen who make up your cabinet and government. All protocols reserved, not forgetting the potholes that need to be filled or the roads that need your utmost attention in the name of infrastructure development and economic improvement.
Firstly we would like to applaude you all gentlemen of honour and ladies of valour who make up the government of our beloved country Zimbabwe that you have been trying through thick and thin to restore its 'Regacy'(legacy) in the sights of its proud civilians and the 'biased' global community. There is no denial that the economy of Zimbabwe has been on a free-fall in recent years. A number of students from various tertiary and other learning institutions have continued to be churned out into our already bedraggled streets some with tenements which need revamp to meet the standards.
Mr President we do appreciate the efforts you are showing out and also the love you have had for your country which has seen you carrying our Zimbabwe flag regalia wherever you have gone even though some of our friends who in colloquial terms are given the Fashion Police nomenclature have insisted the continual code blocking by putting on that scarf.
After all you are a human and they will continue barking while you continue to wear it and put on what you want. Lest we forget Mr President, that brown farm shoe might not augur well with the valour that comes with your title, but after all there is no problem because you have been an explorer since you came into office and your 'sandals' must not wear out[sic]. You have been running around the globe to various states trying to make sure that our country has something and your children have been fed which to all of us is the most essential issue not that Vasco Da Gama would be turning with anger in his grave seeing his record under threat of being broken. The effort that you have put in the re-engagement exercise with the international community is very much estimable even though some of the 'Super Powers' have hammered some painful nails on you by asking you for reforms, with the inclusion of free and fair elections. In your inauguration speech you promised to strenuously dig the rooted graft virus that had and has been lingering all the vital sectors of the economy. We have seen signs that something has been working out and you even gave us feedback on the returned money that was externalised during the impetuous reign of your icon and our former President Robert Mugabe.
To show your solemnity you set the deadline date for all the 'looters' to repent and return back the externalised money to its rightful owners. The deadline passed and as you promised to shame those who had failed to return it, you did so. However, there has only been a minor concern Mr President in the way which you have been conducting the business of curbing corruption. The way we have seen corruption being diagnosed is somehow disappointing for every patriotic Zimbabwean or extremely patriotic as we advocate. Corruption scandals have been targeting perceived enemies and leaving out some untouchable bigwigs-cum-allies. This will(if not urgently rectifed) 'soil' your efforts and cause concerned citizens to think you are not concerned about restoring legacy but instead about the ghetto anthem 'regacy' which is popular somehow for other reasons. On Monday, you gave out the list of those who had failed to 'repent' but on that list there were those well know 'looters' who were conspicous by their absence. The problem maybe is that your 'good' list was supposed to applaude and name those who had returned the money they had externalised, this would have brought clarity and removed the 'bias and doubt' (as we can call it) in our eyes and minds that some world record holding 'looters' had been omitted. There are also those who have suddenly turned into becoming your number one henchmmen Mr President, after realising you have been hunting them down on 'generous' corruption scandals and we have seen that after realising they were publicly throwing support on your name, you have applied the 'breaks pedal' on their prosecution. This is like cranking fire in your eye Mr President. Hopefully you will look into that without delay. We appreciate all your efforts and wish to see your short-comings being remediated, obviously for the benefit of our country and its precious citizens.
Wilson Chipangura is the spokesperson of the Pan-Zimbabwean Society, which is a non-partisan lobbyist group that advocates for extreme patriotism by all Zimbabweans anywhere and everywhere. Like our official facebook page: Pan Zimbabwean Society for updates.
Source - Wilson Chipangura
All articles and letters published on Bulawayo24 have been independently written by members of Bulawayo24's community. The views of users published on Bulawayo24 are therefore their own and do not necessarily represent the views of Bulawayo24. Bulawayo24 editors also reserve the right to edit or delete any and all comments received.