Opinion / Columnist
Zimbabwe: Underage Marriages for Votes
18 May 2023 at 21:11hrs |
Views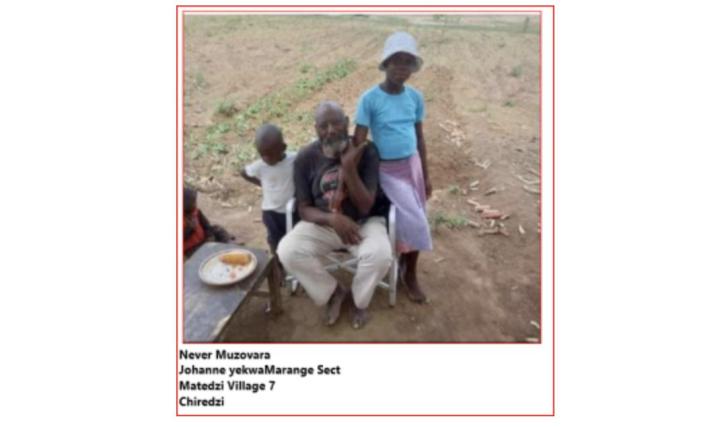 United Nation Sustainable Development Goals Target 5.3 (Eliminate all harmful practices, such as child, early and forced marriage and female genital mutilation). Target 3.1 looks at the proportion of girls between the ages of 20-24 who were married before the age of 15 and before the age of 18. This UN SDG's goal is to Eliminate all forms of violence against all women and girls in the public and private spheres, including trafficking and sexual and other types of exploitation.
Due to numerous reports on social media about child marriages by church leaders in Zimbabwe, I went to the UN webpage to and here is what I found: Zimbabwe has committed itself fully to Agenda 2030. I found this to be interesting because when I opened Target 5 of the SDGs, below is what I found:
https://data.unicef.org/sdgs/country/zwe/
(No data).
This bothered me; I told myself that this is social media but then this case has the man's name and address together with a picture. I went through some reflections. If if this was false, what will it cost for the police to check on it? Where are the policeman?
Well as much as this is flagrant violation of human rights, this is the modus operandi of all despotic regimes. Their second order of business after taking power and grabbing the security forces, they seize control of the media.
The security cannot move against child marriages because as it stands, church leaders are loyal to ZANU PF and have a free ticket to commit heinous child sex crimes - to pay back, they will vote and mobilize votes for ZANU PF. To add salt to injury, the conventional media is stone silent about these marriages only paying a lip service when the molested child dies giving birth.
We as a people, fail to realize the critical importance of free and independent media, As Joseph Stalin once remarked, "Control the media and you control the minds of the people." One of the reason the despotic regime is controlling the flow of information is:
To keep the outside world "in the dark" regarding the flagrant violations of human rights, exposed to the outside world. Our despot does not want the world to know of the underage girls being raped in churches.
Source - Sam Wezhira
All articles and letters published on Bulawayo24 have been independently written by members of Bulawayo24's community. The views of users published on Bulawayo24 are therefore their own and do not necessarily represent the views of Bulawayo24. Bulawayo24 editors also reserve the right to edit or delete any and all comments received.