Opinion / National
Deceit, greed devour Zimbabwe diamonds
16 Apr 2018 at 08:56hrs |
Views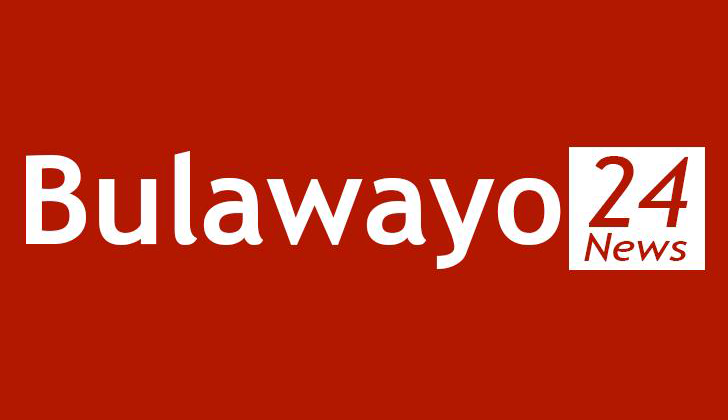 The testimonies from bigwigs and stakeholders involved in exploiting diamonds in Chiadzwa given before Parliament last week painted a picture of intrigue and corporate sleaze that could have potentially prejudiced the fiscus of fortune-changing amounts.
As has been the case with diamond mining and trading around the world, those who volunteered their testimony — such as Gye Nyame shareholder Mr Itai Munyeza — told riveting tales of greed, deceit and corporate malfeasance, which all came at a huge monetary cost to Government.
Gye Nyame was a Ghanaian firm that had partnered with the Zimbabwe Republic Police (ZRP), ostensibly with the blessing of the previous political administration, under the pretext that this would help them raise funds to bankroll their operations. This model was replicated in other security arms of Government.
Evidence presented in Parliament shows that Gye Nyame was not the serious investor it was made out to be.
It failed to raise the US$15 million capital investment required and Mr Munyeza and his partner, Mr Blessmore Chanakira, ended up mobilising US$5 million from local financiers to rescue the project.
However, the most intriguing part was the relationship between shareholders in Gye Nyame : Bill Minerals, the ZRP and the local consortium.
The ZRP rode roughshod over everyone else, and its stake rose from 5 percent to 10 percent and then 20 percent, in one week.
Surprisingly, the CR14 of the firm did not bear the ZRP's name but the name of former police Commissioner General Dr Augustine Chihuri appeared prominently.
Dr Chihuri's three deputies were not aware of the 20 percent stake in Gye Nyame. Retired Commissioners Mekia Tanyanyiwa and Grace Ndebele said they were verbally appointed to sit on the Gye Nyame board by Dr Chihuri.
His former right hand man, Retired Commissioner Oliver Chibage, was assigned to identify possible names.
Said Mr Munyeza: "The police felt like they were the owners of the claim."
A top lawyer, who was believed to be Dr Chihuri's advisor, is alleged to have called Mr Munyeza, directing him to fire the Ghanaian shareholders.
Further, as soon as ZRP had its stake, Dr Chihuri imposed 140 "serving" police officers, ostensibly to provide security. But the clincher was when eight heavily armed police officers — allegedly sent by Dr Chihuri – demanded from Mr Munyeza, spare keys to the diamond vault. Mr Munyeza, who at that point had gone to pick up his child at school, was force-marched, movie-style, to a building near the Central Vehicle Registry (CVR) in Harare where police pestered him for the keys.
After hours of refusing to surrender the keys, police officers took Mr Munyeza to a dark room, where he eventually succumbed and handed over the keys.
Mr Munyeza's version that the police grabbed all the diamonds was corroborated by former ZMDC board chairman, Mr Godwills Masimirembwa.
"Gye Nyame had started mining and stockpiling but there were issues that happened. I think that they will speak for themselves exactly what happened; but the reports we have are that one day, they were visited by police and keys to their box that contained diamonds were taken," said Mr Masimirembwa.
No one, including ZMDC – the joint venture partner representing Government – knows what later happened to the gems whose value was estimated at US$10 million. This means Mr Munyeza "never realised a reward" from his investment.
Kusena Diamonds, which was in a mining venture with the Central Intelligence Organisation (CIO), says it also lost US$1 million when its stockpiled diamonds were sold. Former CIO Director General Mr Happyton Bonyongwe said: "Our diamonds were sold, we understand by the ZMDC. The total amount was US$1million (and) the money never came to the department. I think it's with the ZMDC."
Overall, Government was potentially prejudiced of revenue from the sale of Gye Nyame and Kusena diamonds worth US$11 million.
ZMDC role under scrutiny
Established by an Act of Parliament in 1982, ZMDC had the mission to superintend over mining of minerals on behalf of Government "for the benefit of the stakeholders".
But evidence presented in Parliament last week suggests that Government has wrong representatives at ZMDC.
The fact that Government generated a paltry US$282 million in six years through taxes and dividends from Mbada, DMC, Jinan and Marange, raises several questions without answers.
Other miners didn't contribute anything. ZMDC officials shockingly said they had not received financial results from other companies, despite being 50/ 50 joint venture partners.
"The ones that contributed, like I said, are Mbada, Jinan, DMC and Marange and these figures are based on audited financial statements. Mr Chairman We don't have the financial statements for those entities (whose contribution was not revealed)," said a ZMDC official.
Zimbabwe is estimated to have hauled 16,9 million carats in 2013, representing 13 percent of global rough diamond supply: 12 million carats in 2012; 8,7 million carats in 2011, and 8,2 million carats in 2010.
Please donate!
If Bulawayo24.com has helped you, please consider
donating
a small sum to help cover the costs of bandwidth. Anything you can provide is appreciated, thanks!
Donate with PayPal
Source - sundaymail
All articles and letters published on Bulawayo24 have been independently written by members of Bulawayo24's community. The views of users published on Bulawayo24 are therefore their own and do not necessarily represent the views of Bulawayo24. Bulawayo24 editors also reserve the right to edit or delete any and all comments received.