Search / Pitty
Matabeleland Liberation Organisation leader Paul Siwela has said he fills pity for the newly appointed Minister of Finance Professor Mthuli Ncube indicating that he is likely not to serve for more tha...
Published: 11 Sep 2018 at 07:38hrs | | by Stephen Jakes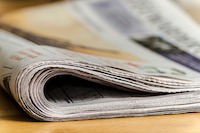 Zanu-PF Makokoba by-election candidate retired colonel Tshinga Dube today said President Robert Mugabe messed up on his condemned Kalanga slur. Addressing a campaign rally at Macdonald Hall in...
Published: 15 May 2015 at 18:21hrs | | by Thobekile Zhou
The National Prosecuting Authority yesterday publicly admitted that prosecuting a suspect for infecting a partner with HIV under the law which criminalises wilful infection was an uphill task. ...
Published: 19 Feb 2015 at 06:47hrs | 2424 | by Daniel Nemukuyu
Load More Stories