Sports / Soccer
Caps United beat Herentals
09 Apr 2018 at 07:07hrs |
Views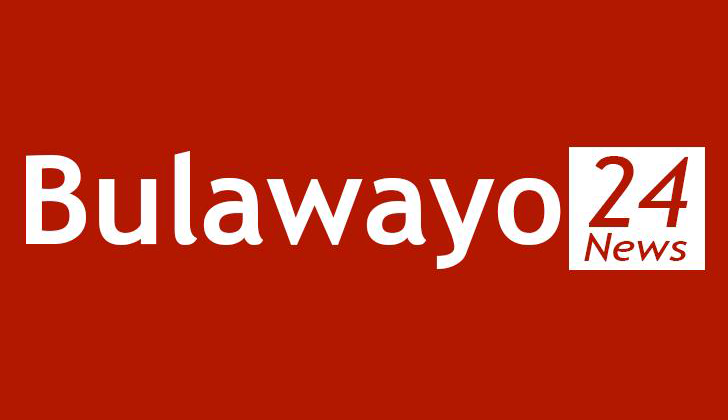 CAPS United 2 - 0 Herentals
AFTER a lot of negatives had almost crippled his career in the last few months, CAPS United midfielder Denver Mukamba demonstrated class can always be permanent when he scored his first goal and provided an assist in the Green Machine's comprehensive win over newboys Herentals in this Castle Lager Premiership soccer match at the National Sports Stadium yesterday.
Mukamba, who is enjoying his renaissance at Makepekepe, did not take long to make an impact and Nigerian Abisirim Chidiebere responded with a bullet header to one of his two well-taken corner kicks to give Makepekepe the lead in the opening five minutes of this game.
The former DeMbare man then opened his own scoring account when he stormed through the Herentals goal area through the middle and fired a low shot past goalkeeper Kudakwashe Magama.
Fitness issues aside, Makepekepe coach Lloyd Chitembwe was impressed by the midfielder's performance in the middle of the park where he dictated play together with Joel Ngodzo and Kudzai Nyamupfukudza.
Chitembwe believes Mukamba could reach his maximum potential at CAPS United with the love and support he has been getting from the club after he was cast out by their rivals Dynamos at the beginning of the season.
"I am sure he is just endorsing what he is capable of doing and the amount of trust and belief that we had in him and I am sure he is at a great club.
"I certainly believe he stands to give us more than he has given elsewhere. So I think he is doing precisely that considering that he is so much loved and so much respected here. He is only repaying the kind of trust and confidence that we have in him," said Chitembwe.
Makepekepe bullied their opponents from the onset and could have gone two up in the 20th minute but John Zhuwawu crashed his effort against the upright when Herentals goalkeeper had miscalculated his distance and left his goal line early.
Chidiebere had another great chance to put his name on the scoresheet but the striker hurried his shot wide after Simba Sithole had spotted him inside the box unmarked with a brilliant cross.
Mukamba still managed to give Makepekepe the insurance goal when he used his speed and skill to win possession at the edge of the box and made no mistake with his right foot.
Herentals defenders were caught off-guard but goalkeeper Magama was alert moments after the restart when Nhivi, in a demonstration of his brilliant technique, connected first time a cross from Zhuwawu.
"I thought we were very good in the first half and we did manage to create a lot of good situations. But later on in the second half, I think it had a lot to do with the fact that we wanted to kill the game off.
"We wanted to make sure that we manage the game so once you commit yourselves to those kind of things sometimes you give momentum to the opponents. But I am very happy the boys stood resolute especially when we were defending," said Chitembwe.
Herentals raised their game a bit too late as they were literally one man short for 82 minutes with ageing striker Innocent Benza, who is also the owner of the team, a passenger for most part of the game.
It was surprising he lasted that long when he could neither string a complete pass nor get a shot on goal. The 45-year-old, who seems to be forcing himself into the starting team because he is the owner of the club, is not only making a mockery of the Premiership but is also a proven liability for his team on the pitch.
He was so bad that even CAPS United supporters booed at his blunders. It must have been such a relief to the Herentals players when coach Kumbirai Mutiwekuziva eventually took him off amid jeers from the crowd. As it were, Herentals demonstrated in those last eight minutes that they could match any team in the Premiership all things being equal. And with a bit of luck, they could have got at least a goal in the dying minutes where Blessing Majaria and substitute Peter Chota got close.
"I think the tempo of the game today, and even if you look at my attacking players, they were also a bit down. They were not executing themselves very well. I think it was a result of the opponent that we played today. Actually they were better than us in terms of quality," said Mutiwekuziva.
"I think today we got it wrong when we conceded an early goal. This is where things went wrong. The boys lost confidence, actually they panicked after conceding that early goal but in terms of matching CAPS United they were good but they lost it when it came to attacking particularly the transition from defence to attack, they did not execute it very well. This is where we were falling short.
"Also an element of inexperience got on us. Basically we were good but we played against experienced players. CAPS united are former league champions with very good players," said Mutiwekuziva.
Teams
CAPS United: P. Chigumba, C. Munzabwa, V. Musarurwa, D. Dauda, S. Makatuka, K. Nyamupfukudza, D. Mukamba (O. Machapa, 58th minute), S. Nhivi, J. Ngodzo, J. Zhuwawu (P. Moyo, 73rd minute), A. Chidiebere (M. Ncube, 84th minute).
Herentals: K. Magama, W. Chimbetu, B. Majarira, B. Maunganidze, C. Mavhurume, W. Kapumha, A. Majarira, A. Chiwandamidzi (P. Chota, 69th minute), H. Chikosa (R. Hachiro, 49th minute), I. Benza (J. Mutudza, 82nd minute), B. Majarira.
Source - the herald