Sports / Soccer
Kwese TV takes over Mighty Warriors
12 Apr 2018 at 06:57hrs |
Views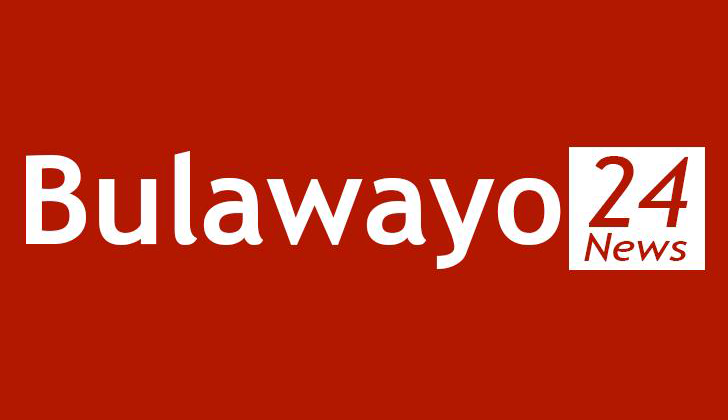 IN a landmark development that shook domestic football yesterday, Kwese TV announced it has taken over the sponsorship of the Mighty Warriors' participation in the African Cup of Nations qualifiers in Econet Wireless' first romance with domestic football in more than a decade.
Successive football leaders in this country have been trying, without success, to lure Econet Wireless back into the trenches of domestic football after the company abruptly terminated their sponsorship of the local Premiership about a dozen years ago.
ZIFA president Philip Chiyangwa last night said it was a momentous development in a game that should be celebrated by all the friends of football in the country.
''It's something that we have been discussing and it's refreshing that we are now seeing the results, game-changing results, and you should know that I have always enjoyed cordial relations with the Econet boss Strive Masiyiwa who is representative of greatness in business in this country,'' said Chiyangwa.
''They have already paid the COSAFA Cup expenses for the teams which took part in the women's tournament in Bulawayo last year and the Mighty Warriors, just like their counterparts, Bafana Bafana, will be getting their dues.
''This is serious development in our national game and we are happy that this has happened in the week that the country has been celebrating the Mighty Warriors success against Namibia.''
Kwese TV were the official broadcasters of the COSAFA Senior Women Challenge tournament in Bulawayo and have paid R750 000 into the coffers of the organisation.
Bafana Bafana — who won the tournament — were paid R500 000 with the Mighty Warriors getting R250 000 while Zambia got R150 000 and Kenya will receive R100 000.
Speaking during belated International Women's Day commemorations at Victoria High School in Masvingo yesterday, Kwese TV Zimbabwe Country Head Dorothy Zimuto said her company wanted to promote the interests of the Mighty Warriors.
Zimuto said they had decided to reward the Mighty Warriors to ensure they would receive virtually the same treatment as the Warriors.
"After learning about what the Mighty Warriors went through and as a woman and Head of Kwese TV in Zimbabwe, I decided to adopt the Mighty Warriors so that they are paid as much money as their male counterparts," said Zimuto.
She said the Reserve Bank of Zimbabwe has offered to release about R250 000 to settle expenses for the Mighty Warriors during the COSAFA women championships in Bulawayo in September last year.
"The funds (R250 000) will be released soon,'' she said.
The Kwese TV country boss promised that her company was going to meet all the requirements of the Mighty Warriors and they were now only waiting to get the finer details about their needs.
"We are going on the ground to get more details on what the Mighty Warriors were promised and all their expectations and then we will release the funds," she said.
Zimuto announced that her company had also taken over sponsorship of top Zimbabwe professional female boxer Monalisa Sibanda as part of a drive to empower female athletes.
Youth, Sport, Arts and Recreation Minister Kazembe Kazembe said there was urgent need for the ministry to take a leading role when it comes to national teams to avoid such situations in the future.
The senior women's side staged a protest over unpaid dues for the two games against Namibia in the Africa Women Cup of Nations first round qualifier after they only got money for transport ranging between $5 and $20, depending on their bases.
The impasse was resolved yesterday.
"To be very honest, we are equally disturbed. That shouldn't have been allowed to happen. It's unacceptable in any language,'' said Kazembe.
''We have spoken with the SRC in no uncertain terms that there is no explanation whatsoever to allow that situation to take place in the first place.
"I mean if you look at the figures the Mighty Warriors are asking for, surely, it's totally unacceptable. There are no two ways about it.
''That's the other reason why we brought the SRC here because I am not impressed at all that surely we can have our Mighty Warriors playing very well, doing very well and then we fail to pay them.''
The minister said he was made to understand there was a communication breakdown between the parties.
''I have made it clear to ZIFA that such issues should not be allowed to happen, especially when it comes to the girl child. They have done the nation proud, they won in Namibia, they won here, so we should have arranged their payment way before.
"But I guess that's an issue that can be taken care of and the SRC have assured me that it won't happen in future.
''They have spoken to ZIFA and apparently there must have been a communication breakdown. But it shouldn't have been allowed to get to this stage.
"Going forward, I think as a ministry we should take a serious leading role when it comes to national teams. We need to come up with a national teams' policy, which is very clear to avoid these things happening again.
"We should also try and come up with a funding model for the national teams. And we should ensure that there is fair treatment whether it's Mighty Warriors or it's the men's national team," said Kazembe.
Sports Commission acting director-general Joseph Muchechetere said they have since asked ZIFA to submit a report on what transpired.
"We have asked ZIFA to give us a detailed report as soon as possible," said Muchechetere.
ZIFA communications and competitions manager Xolisani Gwesela yesterday said they had resolved the matter.
"The Mighty Warriors issue has come to an end and the Mighty Warriors have left for their respective homes. As we previously said and indicated all their outstanding amounts will be deposited directly into their bank accounts," said Gwesela.
Zimbabwe face Zambia in the second and final qualifying round of the Africa Women Cup of Nations in June.
Source - the herald