Sports / Soccer
Zimbabwe beats friends of Benjani 7 - 4
26 May 2012 at 22:38hrs |
Views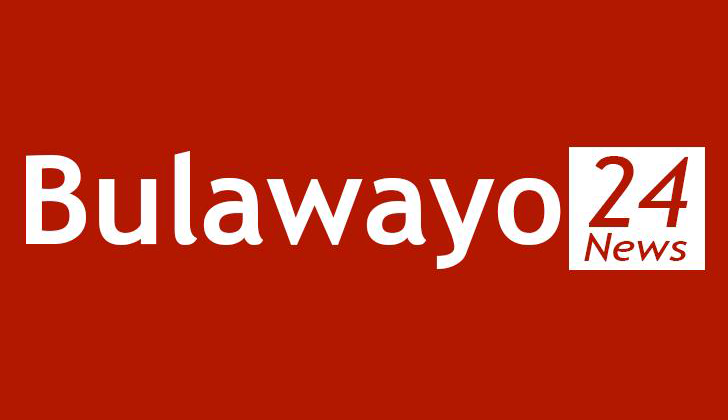 Zimbabwe………....…...(4) 7 Friends of Benjani…..(0) 4
The Warriors of Zimbabwe outsmarted the Friends of Benjani in a thrilling match that saw the curtain on The Undertaker's illustrious international career finally coming down.
Benjani, who played for both teams, scored one goal for either side as he bid farewell to Zimbabwean soccer fans whose role in his ascendance to football stardom he has always hailed. His seven-year-old son, Benjani Junior, scored a brace for his father's friends deep in the second half after replacing his father in a deliberate set-up in the 77th minute amid rapturous applause from the fans.
Talismanic Knowledge Musona opened the floodgates for the Warriors in the second minute when his well-taken shot beat Belgian international goalkeeper Glen Verbewed. Mwaruwari then got a chance to do his finger pointing "you, you and you" celebration in Warriors colours for the last time when he slotted home off a beautiful cross by Onismor Bhasera from the left flank.The fans, whose desire for silky footwork was evident, got what they had bargained for in the 20th minute when Nigerian legend and former Arsenal forward Nwanko Kanu characteristically danced around Denver Mukamba, much to the delight of the crowd but could not get sight of goal as Musona halted his charge. Crowd favourite El Hadji Diouf, who easily won the hearts of the fans with his fancy footwork, turned Tapiwa Kumbuyani inside-out, but the former Bolton Wanderers left-winger took too long with the ball and was dispossessed by the recovering CAPS United right-back.Two minutes later Diouf, who almost single-handedly bundled France out of the 2002 World Cup while playing for Senegal, juggled the ball around with consummate ease as the crowd cheered him on. Friends of Benjani coach Jomo Sono then introduced Harlington "Chiredzi" Shereni for former Bafana Bafana skipper Lucas "Rhoo" Radebe at the half-hour mark.
But it did not work as local premiership man-of-the-moment Takesure Chinyama made it three-nil for the Warriors after beating an offside trap.
The Dynamos gunslinger expertly rounded the goalkeeper before placing the ball into an empty net. Five minutes before the breather, Benjani launched another attack for the dominating Warriors, playing the ball to Bhasera on the left flank who sent a cross which was again met by Chinyama for his second goal and the Warriors' fourth.Both teams made numerous changes at half time which saw Benjani taking off his Warriors jersey to join his friends in place of former African Footballer of the Year Nwanko Kanu. Legendary Peter Ndlovu was introduced in the 54th minute for Benjani's former AJ Auxerre teammate Khalilou Fadiga.
Sono also introduced former French international midfielder Pascal Chombonda for German defender Kevin Perzzoni.
But goalkeeper Tapuwa Kapini scored from the penalty spot after Shereni had handled a Chinyama shot in the box. Diouf then netted the opener for the visitors in his brilliant afternoon when he rounded off an exposed Kapini before slotting home and performing the "Zorai Butter" celebration which could have easily made sungura musician Alick Macheso, who was part of the crowd, green with envy.
In the 70th minute, DRC forward Lomana Lua Lua, who was full of running, did well to beat his marker after getting a pass from Ndlovu, but Benjani, who received his pass, could only manage a weak shot at goal under heavy challenge. Three minutes later, Diouf skilfully back-heeled the ball to Chimbonda who played it in the path of an oncoming Nsukuzonke, but the Flying Elephant, who did exceptionally well to turn and face goal, could not pull the trigger as he was thwarted by second-half substitute Partson Jaure.But Peter's beautiful through-pass to Benjani in the 75th minute produced a goal that the Undertaker coolly slotted home with a low shot. Swiss-based second-half substitute Archieford Gutu made it six for the Warriors in the 83rd minute before Benjani made way for his son Benjani Junior, much to the delight of the crowd.
The Pompey juniors starlet, whose signature â€" according to Benjani â€" is being chased by at least three clubs, did not disappoint as he scored two goals for his father's friends. Warriors forward Terence Mandaza sealed the scoring for the Warriors when he lobbed over the goalkeeper to make it seven on the scoreboard.Warriors coach Rahman Gumbo praised Benjani for his honourable exit and hailed the fans for honouring their hero.
"It was a good gesture from the supporters to Benjani and I am really proud of Benjie. I think our current crop of players can copy from what he has shown us today," said the FC Platinum mentor. His opposite number, Jomo Sono, was full of praise for Mwaruwari and said he was setting a good example.
"I am very happy for Benjani and hopefully the youngsters can aspire to reach his levels. It is guys like Benjani who make me proud wherever I go because I realise I have made a positive development to the game," said Sono.
TeamsWarriors: T Kapini; T Kumbuyani (A Gutu); O Bhasera (S Munawa); O Machapa; C Nyadombo; A Chaka (P Jaure); D Mukamba (C Sibanda); B Mwaruwari (T Mandaza); T Chinyama (F Zikumbawire); K Musona (B Pritchad); V Nyoni. Friends of Benjani: G Verbewed; A Mokoena (E Dinha); L Radebe (H Shereni â€" J Lupahla); K Pezzoni (P Chimbonda); C Samba (B Sono); N Kanu (B Mwaruwari â€" B Mwaruwari Jnr); K Fadiga (P Ndlovu); E Diouf (O Sibanda); J Painstil; A Yakubu; L Lua Lua (E Kasinauyo).
Source - Th