Entertainment / Local
Express Links Money Transfer and Kenya Airways to Sponsor ZIMAA UK 2014
25 Nov 2014 at 14:07hrs |
Views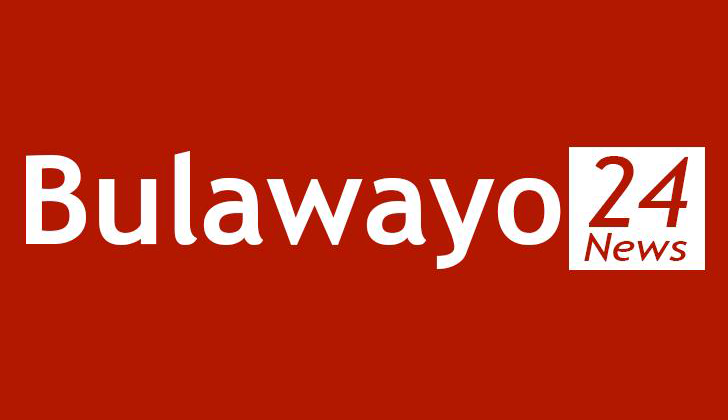 As we approach the final stretch for the 4th annual Zimbabwe Music and Arts Awards UK (ZIMAA UK) to be held on 29 November 2014 at Adams Park Conference Centre, High Wycombe, the organisers of ZIMAA UK have unveiled their 2 main sponsors for this year's event as Express Links Money Transfer and Kenya Airways. Express Links International Money Transfer, the main sponsors provides reliable, safe, fast and efficient money transfer service to Zimbabwe and other African countries for more than 10 years while Kenya Airways are one of the few international air travel operators that ply the London to Harare route with stopovers in Nairobi and Lusaka.
The CEO of Express Links Money Transfer, Mr Peter Pembere, expressed his team's commitment to their association with ZIMAA UK with the following words, "We are excited with the talent, growth and cohesion in the Zimbabwean community and recognising talent in Arts & Music is one of the most effective ways for a community to draw positive attention to itself. The ZIMAA UK project is providing a solid & exciting platform for the Zimbabwean community to be a force in the United Kingdom, spearheaded by arts, music and recognising talent & high achievers among us as a community"
He also spoke about their commitment to the Zimbabwean money market transfer in which they provide various payment options for receivers which includes:
- Cash collection from CABS branches & networks countrywide using Textacash cards as well as from Express Financial Services
- Ecocash & Telecash mobile wallet transfers
- Bank deposits
- Bill payments & School fees payments
ZIMAA UK has gone from strength to strength over the years providing a platform for UK based Zimbabwean artists to be recognised by their peers and members of the public for the work they would have done over the course of the year. To win an award the total number of votes and other variables are taken into account when the panel convene. Votes close on Thursday 25/11/14 at midday (12.00PM) UK time. "We take the awards very seriously because not doing so would trivialise the efforts of everyone involved particularly the artists. Therefore, we are always working hard on perfecting our systems and ensuring that no-one misses out on nominations and subsequently being considered for a ZIMAA UK award. We are very grateful to our news partners who have of course run our announcements for opening of nominations and other communications" said spokesperson Masimba Makasi.
This year there are 24 categories and a record number of nominees. Explaining why they did not limit the number of nominees in a category like other awards bodies. Makasi, said "Our mandate is to promote Zimbabwean artists the length and breadth of the United Kingdom. If we do not release a full nomination list we will be robbing some otherwise talented artists of the opportunity to be known, the same goes for nominated touring artists. While winning is important in the grand scheme of things what is equally important is to be known and getting invited to perform at different venues week in week out so you perfect your craft. The same goes for our talented designers who should be getting a lot of business from their Zimbabwean counterparts. This process should be driven by the community i.e. artists friends, family, promoters and social as well as religious groups. We have many examples of artists whose profiles increased through being nominated for ZIMAA UK among them Shanky who has won the Female Artist of the Year award twice and will be co-presenting this year's event with Jusa Dementor".
Shanky and Jusa will be running the show on the day which will have a stellar cast of UK based Zimbabwean artists including Mashasha and Sam, Elisheba, Kazz of duo Bkay and Kazz, Lyfe Martinez and Kamikaze Test Pilots who have wowed everyone with their rendition of Chitekete, Pidigori Waenda and other old school Zimbabwean classics as well as their own repertoire of songs. Another great addition to the line up are gospel singers Walter Chahwanda, Benjamin Hamandishe as well as poet Munya Usuwana also known as Wordplay. "100% local content!",Makasi added.
Tickets cost £49 per person and £69 for VIP with discounts on group bookings of 10 or more while nominees have special discounted tickets. There are 2 return flight tickets from London to Harare with Kenya Airways to be won by simply purchasing your ticket. The first won will be won in a prize draw where all attendees who purchase their tickets in advance will automatically be entered into the draw. The second one will be won in a raffle to be conducted on the night. All attendees will also qualify for special discount codes which will give them reduced flight ticket prices when buying flight tickets directly from the Kenya Airways website www.kenya-airways.com .
In a statement a representative from Kenya Airways said, "We are pleased to promote the arts movement through our association with the ZIMAA UK. We believe in community building through the arts and we envisage growing our relationship with ZIMAA UK". They also spoke about their commitment to continue plying the London – Harare route in the face of other operators pulling out of Zimbabwe. "Going via Kenya still remains the preferable option for most travellers to Zimbabwe and Zambia and we are constantly looking for ways to enhance the travellers' experience". "We would also like to promote Kenya as a tourist destination to all Zimbabweans in the UK and other European countries. Kenya Airways is currently running discounted fares to various destinations in Kenya running into 2015", they added.
The Chairman of ZIMAA UK, Mr Onismos Mposhi expressed that he was deeply humbled by the fact that companies of Express Links and Kenya Airways' stature had recognised the vision behind the awards and given their backing to the event. He also invited the local Zimbabwean business community to get on board and support the artists through sponsorship of category winners where they get some prize money. He also reiterated the organisation's desire to grow and do more for all the artists post event through mentoring, business coaching and financial assistance where required among other things. This will be realised through the launching of the Zimbabwe Talent Foundation UK which will be one of the beneficiaries of the flight ticket raffle.
For more details about the event, to see the full list of nominees, vote and to purchase your tickets please visit: www.zimaa.co.uk or call 07766336567/07930314373
Source - ZIMAA UK