Entertainment / Music
Weekend BUZZ - Whats happening around Skies
11 Dec 2015 at 09:38hrs |
Views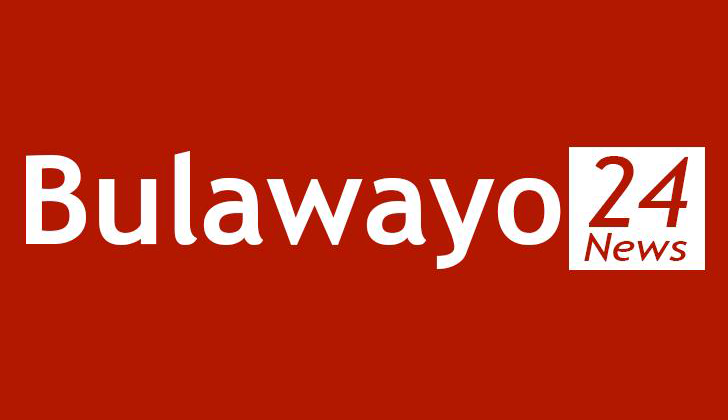 Amphitheatre
CONTEMPORARY musician Jah Prayzah and his 3rd Generation band make a return to the venue tomorrow. The Eriza hit-maker will be supported by Cal_Vin, Mzoe 7 and Guluva 7.
Bulawayo Theatre
Tonight The Taking, an adaptation of the late Dr Yvonne Vera's book, will once again be staged at the venue. The play, which features Zenzo Nyathi, Gift Chakuvinga, Aleck Zulu, Elton Sibanda and Musa Sibanda, was directed by renowned playwrights Raisedon Baya and Memory Kumbota
Bulawayo Clubs for the Disabled (BCD)
The "Solos Dance Battle" will see Super Geeks, Voltage, Dream Team, Prology, Salt and Light and Megatrons contesting. Former Antivirus group member Ricco Andrews and Mbo Mahocs will be judges.
Klub Kulc'a (Bulawayo Athletic Club)
An "Old School Throw Back" will be held tonight with DJ Mphoe and the Last Tribe entertaining patrons. Tomorrow a "Picnic Turn up" will be held from 2PM with an outdoor braai. DJ Mphoe will take over at 8PM. A "Reggae and all that Jazz" with the Last Tribe will be held on Sunday.
Club Forty 40
S.trippers La Dolce will perform at a strip show tonight while DJs Theo, Teflon, Binnola and Mzoe will be on the decks. In the afternoon a "KeSummer Fashion Show" will be held with 10 models on the ramp. Entertainment will be provided by POY, MCE, EMG, Double PG, KO.D, Msiz'Kay diff Jeans Azziz Azzaz, Mawiza and Latoya Eland. In the evening, there will be an "End of Year Batde of the DJs with 30 local DJs on rotation.
Club Eden (Ascot Racecourse)
The club's management tonight presents an "Eden Manager's Xmas party" with resident DJs Kananjo, Slamma, Keezy and Kead Wikead on the decks. Tomorrow the joint hosts resident DJ Keezy's "Black and Gold birthday party" with fellow DJs on rotation.
Hartsfield Tshisa Nyama
A "Beach Party" will be held tomorrow at the joint with Bulawayos finest DJs, Slimza, Crazy Black and Charlie entertaining patrons.
Horizon Night Club
The joint tonight hosts "The Strictly by Street" featuring DJs Dr Slam, Nospa, Video DJ Barry and Ruckus. Tomorrow the party continues with a "Castle Lite All White Glow Party" with DJs Joe tha OG, Lacusto, Que Bass, Lasky, Slim Miles and Renovation Boys.
Legends Sports Diner
The joint tonight hosts a "Friday Night Party" with female DJ Miss Pam. She returns tomorrow night for a "Legends Festive Beer & BBQ Bash". On Sunday a "Jazz night" will be held at the nightspot.
Groove Night Club
DJ Dash will be on the decks tonight as he hosts the "Klub Klassics". The party continues tomorrow with
DJ Keitho behind the wheels of steel for the "Vintage Grooves". Wrapping up the weekend on Sunday is DJ Josh with "Crazy Sunday".
Nketa Tavern
Ziyawa Dance group will tonight entertain revellers with resident DJ Fun Master on the decks. Tomorrow there will be a "Stage Opening Bash" with DJs Fun Master, Viper and Player. An "Old Skool Reunion" is on Sunday.
Metropolis Pub and Grill
A "Ladies Night" will be hosted by MaTing Ting with DJs Sweeto, Phibs, Stones and Quinn on the decks. The joint tomorrow hosts a "Clubber's Delite" featuring DJs Sweeto and Fishtoz on the wheels of steel.
Mqombothi Sports Bar (Nkulumane)
Shosholoza Dance Queens will tonight showcase their nimble feet on the dancefloor while Dynamite Chicks take over tomorrow. A "Stokvel Sunday" will be held on Sunday.
The Lounge
The nightspot tonight hosts the "Festive weekend kick starter" with DJs Emity Smooth and Mellow T. Tomorrow it's "The Festive warm up" featuring DJs Mellow T and Steazy. On Sunday there will be an "Afro Nyt" featuring Iyasa and DJ J-Za.
Extreme Sports Bar
Jaiva Queens dance group is the main attraction tonight while Beauty Queens dance group will take over tomorrow. On both nights DJs Sweeto Phibz and Stones will be on the wheels of steel.
Source - chronicle