News / Africa
Oscar Pistorius 'had a bad temper'
16 Feb 2013 at 07:16hrs |
Views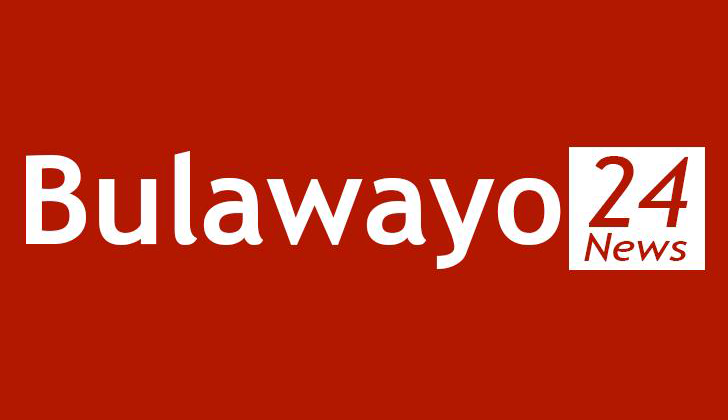 Johannesburg - As Oscar Pistorius awaits his bail application to be held at the Pretoria Magistrate's Court on Tuesday, a different picture is being painted of the once beloved South African hero.
On Friday Pistorius made his first court appearance for the alleged premeditated Valentine's Day murder of Reeva Steenkamp. It's alleged that she was shot several times through a bathroom door in the early hours of Thursday.
The family of the tearful Pistorius on Friday said they believed he was innocent and requested that the "process of proper investigation by the police, evidence-gathering, and through the local South African judicial system" be allowed to take its course.
Steenkamp has been described as a sweet and amazing person who didn't deserve to die, which has prompted former soccer player Mark Batchelor to reveal details of what led to the fight, in November, in which Pistorius threatened to break his legs because the model had been his close friend.
The Saturday Star newspaper reported that Batchelor said Pistorius's behaviour on a previous occasion had been problematic.
He claimed Pistorius was fuming when he discovered that, while he was participating in the London Olympics, his then-girlfriend Samantha Taylor had become involved with his multimillionaire friend, Clifton Shores producer Quinton van den Bergh.
"Quinton was [at Kyalami race track] with about 50 people when Oscar approached him. He swore at him badly, saying he had no right to interfere with Sam. He said he would break his legs and fuck him up." Batchelor claimed Van den Bergh was shaken and embarrassed.
He told the Saturday Star he was angry when he heard about the confrontation and he called several mutual friends of Pistorius to tell the runner to back off. A few days later he received a call from Pistorius.
"He called me 'boy' and said he wanted to clear the air, saying he had heard I had a problem with him. I told him that he can't go around threatening people. He said he wasn't afraid of me and the phone cut," Batchelor claimed, adding that Pistorius had called back and sworn at him.
Batchelor said he ignored the "challenge" and was shocked to receive a call from a senior police official who asked that he attend a meeting with Pistorius. At the meeting three police "colonels" asked about the fight, intimating that Pistorius had friends in high places.
Bad temper
He claimed Pistorius had a bad temper, and that at the meeting the athlete had a black eye because he had been involved in a fight with a friend the night before.
"The man I heard on the phone is a different man from the image given out there. He carries a gun everywhere and I have seen him be controlling to women."
In an interview in the February edition of Afrikaans magazine Sarie, Pistorius gave a different version and told of his heartbreak.
"You can't – or won't – give your side of the story because you want to keep your private life private. Many of the details in the newspapers have been heartbreaking.
"You trust someone and then they go and do something very unexpected. You learn," Pistorius told the magazine.
Back in court, memorial service
On Tuesday, Pistorius will return to the Pretoria Magistrate's Court for a bail application.
On the same day, a memorial service for Steenkamp will be held in her home town of Port Elizabeth. Steenkamp's body will be flown back and she will be cremated in a private service.
On Friday, as the State revealed it would be pursuing a case of premeditated murder, Pistorius leaned forward in the dock, buried his face in his hands and began weeping.
The 30-year-old model died at Pistorius's Silver Woods home after being shot four times.
The police were called to the scene by neighbours, who reportedly heard shouting, with the shots following a few hours later.
Beeld newspaper has suggested she was shot through a bathroom door. Steenkamp died on the scene.
On Friday, Pistorius's bail hearing was postponed.
The prosecutor, advocate Gerrie Nel, said the state would be pursuing a charge of premeditated murder, and that Pistorius would have to argue exceptional circumstances if he wanted bail.
However, the State did not oppose the defence team's request to hold Pistorius at the Brooklyn police cells, and not at Pretoria Central Prison.
Pistorius's advocate, Barry Roux, said many of his consultations with the athlete would be after hours.
Magistrate Desmond Nair questioned this, asking whether the sports star was not receiving preferential treatment.
"I just think that it's the right thing to do," said Nel.
As the lawyers spoke to the magistrate, Pistorius stared ahead, his face expressionless and his eyes almost closed, blinking slowly.
Every now and then, he would grimace, his jaw would clench, and he would begin crying, clasping his hands together as if in prayer or using them to cover his face.
Source - Sapa