News / Local
Child brides: Machaya saga opens Pandora's box
22 Aug 2021 at 08:05hrs |
Views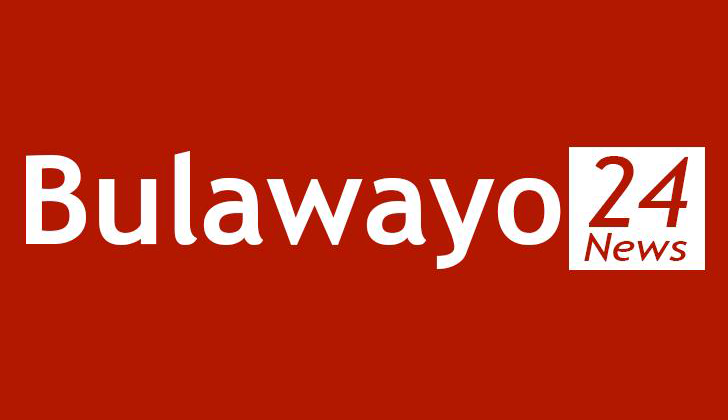 THE story of a 14-year-old girl, who died while giving birth at an apostolic sect shrine in Marange has sparked outrage across the globe.
Anna Machaya was allegedly forced out of school and into marriage in a case that is now before the courts where Hatirarami Momberume (26) faces charges including rape and murder.
The case shocked the global community, including the United Nations which compelled the government to take action, leading to the arrest of Momberume and his appearance in court on Friday.
Momberume was remanded in custody.
The girl's parents have also been arrested and are accused of trying to conceal their late daughter's age.
It is alleged that following Anna's death, her parents had again offered Momberume their other child, a nine-year-old daughter as replacement.
Momberume is said to be rich by their community levels and marrying their daughters to him was expected to bring food on the table for the Machaya family.
The tragedy that befell Anna is a microcosm of the general predicament that many young girls face in some religious sects in Zimbabwe.
Apostolic faith churches such as that which the Machaya family belongs to, are believed to be the biggest culprits of this vice.
The young girls in these sects have not been protected by the law and their fundamental civil liberties have been violated because of such harmful practices as marrying off young girls to rich church elders.
Despite Zimbabwe having ratified various international conventions and declarations on child rights, particularly the Convention on the Rights of the Child (1989) and the Convention on the Elimination of All Forms of Discrimination against Women (1979), many girls continue to suffer at the hands of discriminatory practices within these churches.
Zimbabwe has put in place various national legislative instruments aimed at guaranteeing the girl child's legal rights, particularly the Marriage Act, which forbids girls to marry before the age of 18, thanks to the January 2016 Constitutional Court landmark judgement, which declared 18 years as the legal minimum age of marriage.
The court ruling also deemed all forms of child marriage unconstitutional.
Despite the landmark ruling and international conventions as well as domestic legislative instruments, child marriages remain prevalent in Zimbabwe, particularly among religious groups and rural communities.
According to the United Nations Population Fund, more than 32% of girls in Zimbabwe are married before the age of 18 and 12% of girls are married before the age of 15.
Female Student Network Trust (FSNT) assistant advocacy officer Molyne Mukomawasha, who is a member of the Johane Masowe eChishanu said during her time in the apostolic sect, she witnessed gross human rights violations against young girls.
"Early last year at our shrine there was forceful and mandatory virginity testing for young girls by older women using fingers," Mukomawasha said.
"Those who were found not to be virgins were forcefully given away into marriages with older men."
She said ending child marriages required collective action from everyone and called upon FSNT to continue empowerment and mentorship programmes for young girls that would help them to stand for their rights.
"There are still many girls, who can be saved just like me. Most of them have been forced out of school yet Section 81 of the constitution provides for the rights of children,"
Platform for Youth Development Trust [PYDT] gender and advocacy officer Cynthia Gwenzi confirmed that most girls in some religious groups and in rural areas were married off at a young age due to customs and traditions.
"The law does not approve of early marriages, but I believe the Marange story will open a pandora's box on these child marriages and compel the authorities to act."
Gwenzi, whose organisation operates in Chipinge, a highly patriarchal society, confirmed the high prevalence of child marriages in the district.
She slammed such marriages not only as a deprivation of a child's fundamental rights, but also as a serious health risk.
Plan International Zimbabwe communications specialist Sibusisiwe Ndlovu said the latest developments in the "death at a shrine" case were indicative of the greater danger girls face in the country.
"The extent to which the family of Anna Machaya went to conceal the truth is the lived realities of many girls in the country in both rural and urban communities.
"This is why we cannot afford to relent on our call for the law to be on the side of the girl.
"We commend the ZRP for apprehending the parents of the deceased who are facing criminal charges for defeating the course of justice by producing false identity documents in an attempt to cover up the fact that the deceased was a minor.
"There are additional allegations that they had attempted to pledge their nineyear-old minor to Momberume as a replacement to the late Anna.
"We will continue to watch developments in this case, as it is a litmus test for our criminal justice system, in as far as the protection of girls from child marriage and sexual violations is concerned."
Ndlovu said Plan International reiterated the need to move with speed on the alignment of laws to the constitution and the expediting of progress laws such as the Marriage Bill in the protection of girls.
"The Marriage Bill clearly outlaws the marrying, pledging or betrothal of children by any person and further criminalises the role of parents and/or guardians in the commission of the offence," Ndlovu said.
"As proven by the Anna Machaya case, the absence of specific legislation on child marriage, disharmony and poor implementation of policies combined with negative social norms in communities creates fertile ground for continuation of this practice in the country."
The Zimbabwe Gender Commission (ZGC) bemoaned the rise in cases of child rape disguised as marriages leading to life threatening pregnancies.
"In a research ZGC carried out in 2016 on ending child marriages, we noted that the prevalence rate of the scourge is high at 34% in Zimbabwe," ZGC chairperson Margaret Mukahanana Sangarwe said in a statement.
"In the same research, negative religious practices and harmful cultural practices were identified as some of the causes of this heinous practice. This is a violation of human rights and disproportionately affects girls."
She said the ZGC was calling upon the government to take leadership in the safeguarding of constitutional child rights by working with development partners, civil society, the faith-based sector, private sector and the media to declare unambiguously that what is sanitised as "child marriages" was in fact child rape, which should face the full wrath of the law.
Sangarwe said the practice was unconstitutional and provided an enabling environment for law enforcement systems to carry out their duties and hold it accountable when they abdicate their duties, allowing paedophiles and their facilitators free reign.
"ZGC has received complaints related to the death of 14-year-old Anna Machaya, reported in the media as having died in child-birth.
"The Commission is, therefore, fast-tracking an investigation started in response to this and many other reports of 'sexual violations against children, including rape', sanitised as child marriages," Mukahanana Sangarwe said.
Child rights activist Dorothy Chirwa Tumbo said Machaya's case was a tip of an iceberg as society was riddled with cases of girl child exploitation.
"The story about Anna Machaya has opened a Pandora's box of what is really obtaining in communities. It is known that girls are being married off at young ages, but no action is being taken.
"Society seems to have normalised what is not normal," Chirwa Tumbo said.
"We believe the arrests will make the government take action and accelerate certain laws that need to be aligned to protect these girls.
"It's not about Anna and other apostolic sect girls, it's something that is widespread and community has chosen to ignore."
Gwenzi said PYDT was reaching out to communities in Chipinge conscientising people on the dangers of child marriages.
"We are offering awareness campaigns on sexual and reproductive health rights issues to both the teens and the adults so that they can be able to make informed decisions," she said.
"Our idea is to offer enough knowledge. Currently we have 250 peer educators dotted in 20 wards of Chipinge district so that teenagers can be able to participate and proffer solutions."
The Ministry of Women Affairs said it has done a lot of work aimed at ending child marriages and was waiting for the Justice, Legal and Parliamentary Affairs ministry to align relevant laws that deal with child marriages.
Source - the standard