News / Local
Police raise alarm over stage-managed robberies
12 Dec 2021 at 20:03hrs |
Views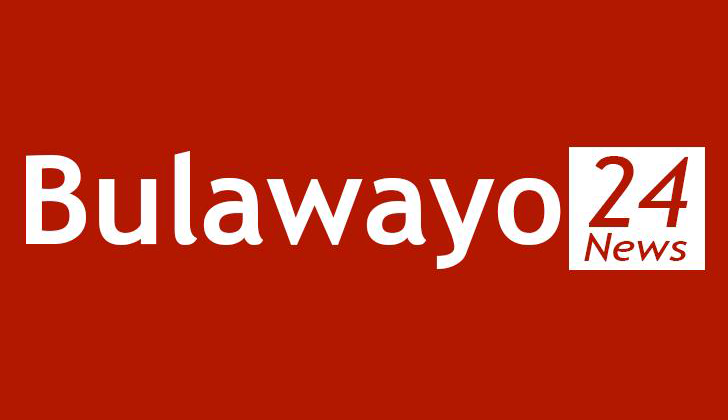 THE country has recorded a 22 percent increase in armed robbery cases this year compared to the same period last year with the Zimbabwe Republic Police raising alarm over stage-managed robbery incidences.
Between January and November, a total of 909 robbery cases were recorded compared to 744 cases that were recorded last year.
Police have expressed concern that some of the robberies where large sums of money are involved, were a result of inside information.
National police spokesperson, Assistant Commissioner Paul Nyathi revealed the statistics yesterday where he stated that 849 armed robbery suspects have since been arrested.
"Some of them have been convicted and some of them are on bail. Some robbers are also abusing the bail system," he said.
"We will be releasing a statement now where someone who was on bail involving the robbery of ZB Bank goes on to commit another robbery case.
"We wanted to show that while cases are rising, we have been effecting arrests. Our concern is that people are not banking.
"Also, there is leaking of information within companies as well as stage-managed robbery cases like the Fawcett Security incident," said Asst Comm Nyathi.
Fawcett Security employees allegedly connived with known armed robbers in Bulawayo to steal US$334 290 from a cash-in-transit vehicle before claiming they were robbed two weeks ago.
However, police investigations led to the arrest of three Fawcett Security guards after it emerged they had lied to cops that they had been attacked by armed robbers.
Asst Comm Nyathi said police were constrained in terms of resources to effectively deliver their services. He said the force has almost 3 500 vehicles from the 7 000 needed for police stations.
He, however, commended the Government for providing the force with more than 100 vehicles this year.
"Besides the five high-powered vehicles that were given to homicide by His Excellency President Mnangagwa, from January up to now the Government has provided the Zimbabwe Republic Police with over 130 operational vehicles.
"Vehicles have been allocated to stations so that they can assist in conducting patrols in terms of attending to some of the reports that we receive as the police on a daily basis," he said.
Asst Comm Nyathi said police still need resource assistance from the public as they execute their duties but this is guided by laid down procedures.
"But one thing that is clear is that the Government is working towards addressing the issue of resources.
Policing is expensive, policing requires resources in the form of resources for all stations, in the form of fuel for officers to attend to these reports. We also require stationery to compile reports, we also require uniforms for the officers," said Asst Comm Nyathi.
Meanwhile, police have arrested two suspects who had escaped from a robbery scene in a residential home in Harare where three suspects were shot dead.
Police also recovered high power firearms, which the suspects were using to conduct armed robberies.
Asst Comm Nyathi said former cop Francis Takura (33) and Zimbabwe National Army Private Virimai Nyandoro (37) were arrested after raiding lawyer and former cop Mr Joseph Nemaisa's Chadcombe residence on Monday.
He identified the deceased suspects as Brian Koga Tendere (38), of Chikupo Village, Murewa, Charles Chirara (30), of number 573 Ushewokunze, Harare and Tariro Gora (21), of 1 Commando Barracks, Harare.
Asst Comm Nyathi said Takura was fired from the police in 2018 while Gora had escaped with his service weapon.
"Police have also established that Francis Takura was discharged from the Police Support Unit in 2018.
Brian Koga Tendere was recently released from prison after serving a 10-year sentence for a robbery case, which occurred in Borrowdale, Harare, in 2011.
"Charles Chirara was on bail pending trial for the ZB Bank robbery involving US$2 775 000 and ZW$40 000 cash in-transit, which occurred in Nyabira on 6th January 2021, while Tariro Gora was a rogue soldier who escaped from duty with a service rifle," said Asst Comm Nyathi.
He said some of the weapons that were recovered following the arrest of the suspects were stolen in homes they had raided.
"Investigations by police so far have revealed that the Norinco pistol was stolen through robbery on 5 November 2021 at a house along Bishop Gaul Avenue, Harare.
Further investigations led to the recovery of a 22-rifle fitted with a telescopic sight, a 303 rifle, an AK 47 magazine loaded with 25 live rounds, 303 rifle magazine loaded with seven live rounds hidden in Tariro Gora's room," he said.
"The gang is linked to a spate of armed robbery cases in and around Harare with one complainant (50) identifying his stolen shoes through the suspects' pictures which trended on social media."
Source - The Chronicle